The UPS (NYSE:UPS) dividend hike this week pushed the company's dividend yield closer to 3%. The stock hasn't yet fully recovered from the news that UPS mishandled a surge in holiday deliveries; despite the fact that the forces behind that surge, including huge and late volume from Amazon (NASDAQ:AMZN), were all good news for UPS, as YCharts wrote earlier.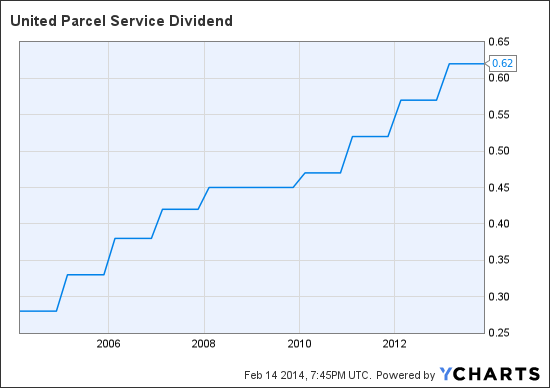 UPS Dividend data by YCharts
The 8% dividend hike pushes the quarterly payout to 67 cents a share, or an annualized $2.68. The company will distribute, at that rate, roughly $2.5 billion in dividends. Last year, it also spent $3.8 billion buying back its own shares. Combined, the two give UPS a shareholder yield of about 5.6% (before the new higher dividend, which is payable March 11 to holders of record February 24).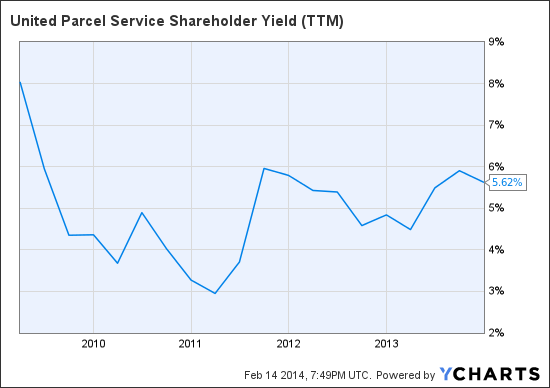 UPS Shareholder Yield (TTM) data by YCharts
Jeff Bailey, The Editor of YCharts, is a former reporter, editor and columnist at the Wall Street Journal and New York Times.

Disclosure: None