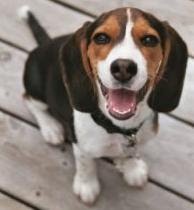 Dog lovers really love their dogs. They pay $14,000 for dog houses, $3900 for silver dog collars, and designer clothes for dogs. Dog fans have paid handsomely for dogs, as much as $580,000 for a dog.
So what are the top dog stock plays, and I'm not talking about the 'dogs of the Dow.' Dogs are big business and are big consumers of food, toys, medical care, and numerous other pet items. There are a few ways you can sink your teeth into this investment sector without barking up the wrong tree.
Petsmart Inc. (NASDAQ:PETM) is a Phoenix company that is one of the few publicly traded be-all and do-all companies for dogs and other pets. In addition to selling toys, food, and other products, and also offer services such as grooming, baths, toenail trimming, and tooth brushing, training and boarding at their Pet Hotels, through their website and their stores. The stock has a P/E of 20.6, a price earnings to growth ratio of 1.33, and pays a yield of 1.2%.
There is also Patterson Companies Inc. (NASDAQ:PDCO) which has a veterinary supply business. Patterson Companies Inc. distributes lab supplies, paper goods, needles and syringes, gauze and wound dressings, sutures, latex gloves, orthopedic, and casting products; pharmaceuticals, including anesthetics, antibiotics, injectibles, ointments, and diagnostics to veterinarians. The P/E is 18, and the PEG is 1.27. The company also pays a dividend of 1.3%.
MWI Veterinary Supply, Inc. (NASDAQ:MWIV) distributes pharmaceuticals, vaccines, diagnostics, capital equipment, supplies, veterinary pet food, and nutritional products to veterinarians. The P/E is 18.6 and the PEG is 1.16.
VCA Antech Inc. (NASDAQ:WOOF) provides veterinary services and animal diagnostic testing services and products. The P/E is 18 and the PEG is 1.28.
Animal Health International, Inc. (NASDAQ:AHII) sells about 35,000 animal health products. The forward P/E is 5.6 and a PEG of 0.51. This is a very low cap stock and should be considered very speculative.
Henry Schein Inc. (NASDAQ:HSIC) distributes health products for humans and animal and practice-management software systems for dental and medical practitioners and animal health clinics. The P/E is 17.5 and the PEG is 1.16.
PetMed Express Inc. (NASDAQ:PETS) markets prescription and non-prescription pet medications and other health products for animals. The P/E is 19, and the PEG is 1.26. The stock pays a yield of 1.9%.
Central Garden & Pet Co. (NASDAQ:CENT) sells edible bones, premium edible and non-edible chews, premium dog and cat food, leashes, collars, toys, pet carriers, grooming supplies, and other pet accessories. The P/E is 11 and the PEG is 0.93.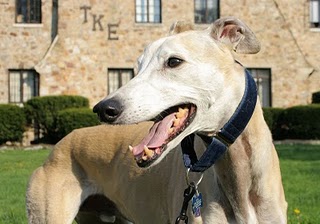 Heska Corp. (NASDAQ:HSKA) makes and markets veterinary health products for the canine market. The stock has a P/E of 19. This is a very low cap stock and should be considered very speculative.
If you like lists of unusual stock sectors, such as college stocks, anti-terrorism stocks, infrastructure stocks, nanotechnology stocks, and stem cell stocks, check out the lists at WallStreetNewsNetwork.com.
Disclosure: Author owns HSKA.