Alcoa (NYSE:AA) is looking bullish for the long term due to two synergistic relationships with Ford (NYSE:F) and General Motors (NYSE:GM), which are currently posting significant sales in America and pushing innovation in China and Europe.
Alcoa should benefit from these relationships in three major ways: First, Alcoa's internal reorganization will reduce costs and increase manufacturing efficiency. Second, working with two large automobile manufacturers will allow Alcoa to sell its aluminum with ease. Third, aluminum as a commodity is experiencing a global bounce back in prices.
Internal Re-organization
Alcoa is tightening its belt by closing down cost-ineffective smelting facilities and boosting production in its successful plants. This is an improvement in Alcoa's performance at the beginning of the year, when the stock was showing poor earnings.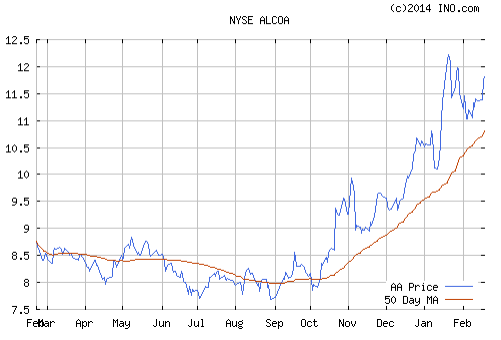 Ford and GM To Roll Out Aluminum-Bodied Pickup Trucks In The US, Europe, And Asia
Ford is planning on expanding its manufacture of aluminum-based F-150 pickup trucks for the coming year. The Detroit Auto Show was abuzz with news reports of Alcoa agreeing to provide Ford with the aluminum it needs for its manufacturing initiative. See image of aluminum-based F-150 pickup truck below.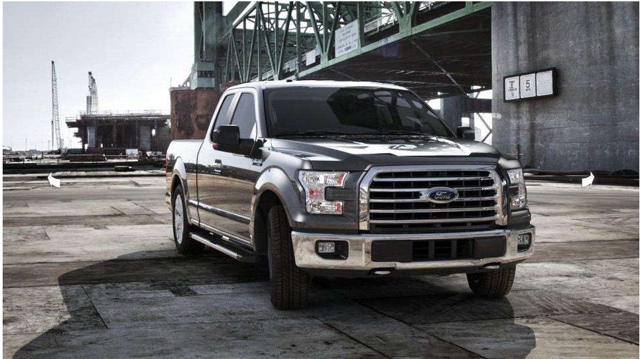 Click to enlarge
(Source)
After the financial crisis in 2007, Ford appeared to lose it's ability to try out new ideas. (Before the economic crunch, US automakers were well known for their willingness to innovate.) Now it looks like Ford is attempting to get back into the groove of innovation, targeting a hungry Europe and Chinese market with its initiatives.
Alan Mulally, Ford's CEO, has stated that he considers innovation necessary to create value and move ahead to become useful to the automobile customer.
After Ford unveiled, in a rather dramatic way, its 2015 F-150, this stirred a change in the direction of GM. GM is now looking to unveil its own aluminum-bodied pickup toward the end of 2018. Like Ford, GM picked Alcoa to supply them with the aluminum necessary for their new line. While Ford obviously has a head-start, launching their truck by next year, GM is hoping to use more advance technology to close the competitive gap. Specifically, they hope to use sophisticated welding techniques to produce an aluminum-bodied pickup that is both lighter and stronger than Ford's F-150.
Why Aluminum?
Aluminum is both light and strong, which should result in a lighter truck that provides better gas mileage, as well as offer drivers more safety. Aluminum is a superior material to steel with regards to weight and collision-protection. In addition to the science, both manufacturers hope to appeal to buyer's sense of aesthetics with new truck designs. See the uptrend in aluminum production (Dow Jones Aluminum Index) below.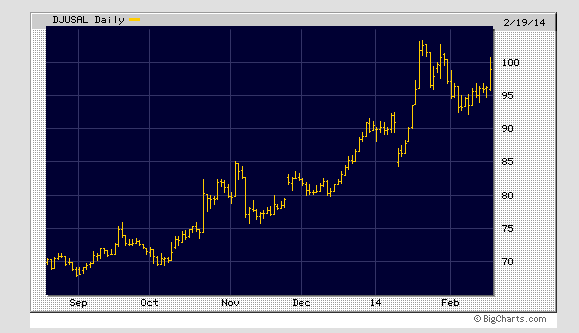 (Source)
Hanging With The Winners
Looking ahead, Ford and GM are poised to enjoy a surge in profits, which will please shareholders. In all this, Alcoa will play an indispensable role in ensuring the success of both automobile manufacturers. Furthermore, with two major car companies fighting to win a significant slice of the pickup market with an emphasis on aluminum, more car companies may begin to consider aluminum the way to go-which could all be good news for Alcoa.
Disclosure: I have no positions in any stocks mentioned, and no plans to initiate any positions within the next 72 hours. I wrote this article myself, and it expresses my own opinions. I am not receiving compensation for it (other than from Seeking Alpha). I have no business relationship with any company whose stock is mentioned in this article.