For all intents and purposes, this morning's release of jobless claims for the latest week was in line with forecasts. While economists were expecting claims to come in at a level of 335K, the actual level came in at 336K, which represented a decline of 3K from last week's level of 339K. Last week was also the reference week for the monthly non-farm employment report, so the fact that there was no big jump due to weather concerns suggests that the payrolls report in early March should not have much in the way of weather distortions.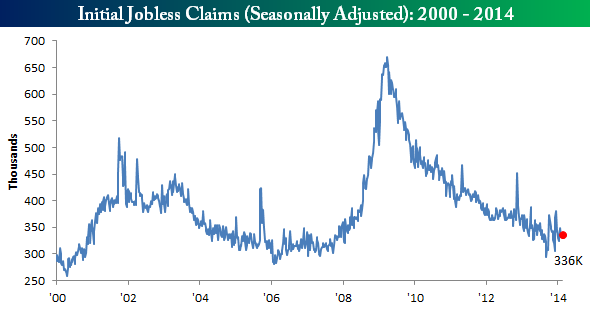 On a four-week moving average basis, jobless claims rose from 336.8K up to 338.5K this week. It has now been 20 weeks since this reading made its post recession low of 305K on 9/27/13.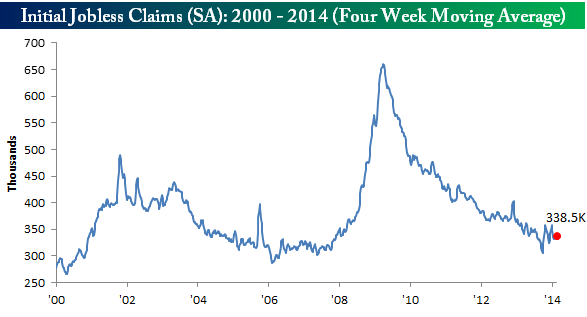 On a non-seasonally adjusted basis, jobless claims fell by 35K down to 323.2K. This is the lowest level for the current week of the year since 2007, and remains well below the historical average of 373K for the current week dating back to 2000.