Stronger fundamentals have the UK short-term favorite, amongst the developed nations, to be the first to hike over-night interest rates. The BoE under the guidance of Governor Carney is expected to be the first to break the "lower for longer" cycle that has been the mainstay of central bank policy in name for a couple of years.
The BoE will consider hiking rates to cool any overheating in the housing market only if alternative tools prove ineffective. Interest rates are considered the last line of defense when any real-estate bubble threatens the UK economy. Some individuals would argue that the UK is beginning to experience a housing valuation problem.
BoE policy member Weale stated yesterday that he and fellow co-workers would probably consider hiking interest rates in the spring of 2015 – currently at an all time low of +0.5%. Signposting intent followed by a gradual hike would aid in the transition from a low rate environment. The time outlined is very much in tune with what investors are currently expecting and in tandem with the BoE's forward guidance outline.
BoE's Weale's comments this morning came one week after his boss, Mark Carney, suggested that the "old Lady" needed to revamp her method of communicating the "likely path of interest rates to businesses, consumers and investors." Carney and his fellow members have scrapped a direct link between policy guidance and the unemployment rate. For most of last year the BoE was playing catch up in predicting the UK's unemployment rate. The Bank will now be looking at a range of indicators in judging the UK economy can withstand a rate hike.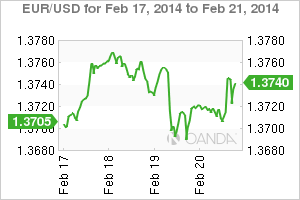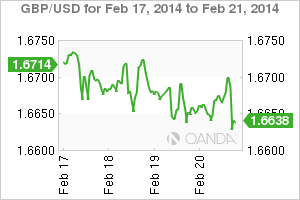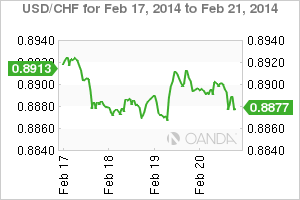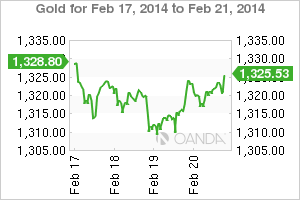 WEEK AHEAD
* EUR eurozone Consumer Price Index
* USD Consumer Confidence
* GBP Gross Domestic Product
* CHF Gross Domestic Product
* EUR German Unemployment
* EUR German Consumer Price Index
* USD Durable Goods Orders
* JPY National Consumer Price Index
* EUR eurozone Consumer Price Index
* CAD Gross Domestic Product
* USD Gross Domestic Product
* CNY Manufacturing PMI