On February 26th SodaStream (NASDAQ:SODA) will deliver its Q4 2013 results, but the results are not what have investors speculating on the stock presently. With Green Mountain Coffee Roasters (NASDAQ:GMCR) and Coca-Cola (NYSE:KO) entering into a 10 year deal aimed toward Green Mountain's developing Keurig Cold brewer platform, investors are speculating that Pepsico (NYSE:PEP) will need to dive into the home carbonation market in a similar fashion as Coca-Cola. What better partner for Pepsico to enter into this newly developing category than SodaStream, some might ask? To be clear, Pepsico is already in this category with a lesser known product manufacturer, Bevyz.
SodaStream is the innovator of the home carbonation category and has a global distribution channel reaching over 46 countries to date with a 7.5mm active user base. In the United States, SodaStream boasts nearly 17,000 retail outlets with over 66,000 world-wide and looking to grow further.
In this article and with respect to much of the ongoing speculation towards Pepsico and SodaStream joining arms, I aim to outline the possible synergies between the respective companies. Since distribution has already been identified in this article, let's start there.
After growing its distribution in existing markets through 2013, SodaStream will look to grow its distribution into new markets. India has been a strong market consideration for SodaStream over the last two years and with its market manager, finance manager, sales and marketing manager set in place, investors could see sales in the region commence shortly. India could provide SodaStream with meaningful sales in the coming years, but we wouldn't necessarily think profitability would be achieved in the market for at least 18-24 months.
India is the world's second most populous region; more than 1.2 billion people call India home. India is also a growing market for Pepsico. In recent years, the company has lost some of its reputation in the eyes of the Indian consumer, and Coca-Cola has gained market share over Pepsico in the region. In the current rankings of carbonated drinks in India, Thums Up and Sprite, both from the Coca-Cola product line, enjoy 15% market share each followed by brand Pepsi at 9.6%, according to industry numbers sourced from market research firm Nielsen.
Brand Coke ranks fourth with a market share of 8.7%. Seeing that the gap between the two arch-rivals is narrowing, Coca-Cola hopes to topple brand Pepsi over the next year by investing heavily in advertising, promotions and product development. With a planned investment of $5 billion till 2020 for India, Coca-Cola expects about 60% of the incremental sales volume growth to come from emerging markets like India and China.
Ever heard the phrase "monkey see, monkey do"? Well in the soft drink category it seems to always play out this way, as when one major beverage provider makes a move, the other responds in a similar fashion. Only a few short days after Coca-Cola announced its planned investments in India, Pepsico announced their investment in the region. Pepsico Chairman and Chief Executive Officer Indra Nooyi announced the company would be investing about $5.5 billion to grow its business in India between now and 2020. Pepsico is hoping to regain some of its lost market share to Coca-Cola over the last few years. According to Euromonitor data (Euromonitor is a paid subscription), Coca-Cola's share of the carbonated soft drink market was nearly 61 percent in India last year, compared 36.4 percent for PepsiCo.
SodaStream could be a key component toward enhancing Pepsico's position in India by linking the convenience of home carbonation and Pepsico's dominant cola brand together in the region. The partnership could also have the added benefit of local procurement and production for SodaStream in the region which is necessary to sell their products in India under economic laws. According to India's strict commerce laws, 1/3 of all import goods sold in the region must be comprised of materials produced in the region. Between Pepsico's vast production facilities in the region and SodaStream preparing to launch sales in the region, these synergies complement each other well.
India isn't the only country that SodaStream and Pepsico have similar interests. Mexico is another country with an insatiable appetite for carbonated beverages. Mexico is already the third largest market for PepsiCo behind the U.S. and Russia, contributing roughly $4.3 billion to the company's overall revenues in 2013. Earlier this year, Pepsico announced its plans to invest $5 billion in the country over the next five years at the World Economic Forum in Davos. Mexico is a major consumer of soft drinks, especially carbonated soft drinks, with over 146 liters of CSDs consumed per person in 2012. In this respect, Mexico trails only the U.S., which has a per capita consumption rate of 165 liters.
Like Pepsi's plans to invest in India and Mexico over the next several years, SodaStream has plans to expand its distribution of products into Mexico in the coming quarters to capitalize on the high CSD consumption per capita region. With Wal-Mart (NYSE:WMT) as a potential partner, SodaStream is aiming to commence sales in Mexico in the near future. Wal-Mart has over 2,000 retail outlets in Mexico which could present a substantial revenue arm for SodaStream in the region. But the synergies are beyond pure distribution in Mexico for SodaStream and Pepsico.
Mexico, where 32.8% of the population is obese, is now the country with the biggest weight problem in the world, according to the UN's Food and Agricultural Organization, overtaking the United States. The impact on health has been serious; 14% of the population has diabetes. Rates of high blood pressure, which can lead to stroke and heart attacks, are also high.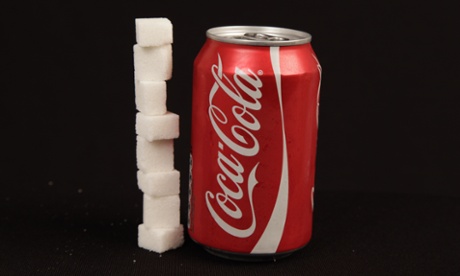 Photograph: Geoff Abbott/Demotix/Corbis
So what did the country do to reduce these epidemic problems? Mexico enacted a Soda Tax late last year that is already being felt by the major beverage producers. Dr. Pepper Snapple Group (NYSE:DPS) recognized the Mexican Soda Tax within their latest quarterly results as follows:
With 80% of our volume facing CSD category headwinds and the impact of the one peso per liter ($.08) sugar tax on our business in Mexico, total company sales volume is expected to decline over 1 point with growth in our non-carb portfolio and allied brands partially offsetting this decline.
Anybody familiar with soda taxes or sugar taxes in other regions of the world understands what this means for major beverage providers. In order to offset the tax, the beverage providers, like PEP, KO and DPS have to raise their package prices. When this happens, the result is usually lower sales volumes, which are what Dr. Pepper Snapple Group is forecasting.
SodaStream can help solve some of these issues for the major beverage providers like Pepsico as SodaStream syrups are made with real cane sugar and have 2/3 less calories, carbohydrates, sodium and sugars than the leading brand sodas. In Mexico, both Coca-Cola and Pepsico have used cane sugar for several years, but the new tax actually aligns them to go back to the less costly ingredients associated with high fructose corn syrup. During a conference call with analysts during Q4 2013, Francisco Garza, chief executive of Arca Continental, Mexico's second-largest Coca-Cola bottler, said the tax could cause a "move to more fructose" and that doing away with expensive sugar is an "important part of the savings that we are foreseeing now." If Coca-Cola bottlers are considering this move, one would probably assume that Pepsico and Dr. Pepper are feeling the same anxiety over how to combat the new soda tax in Mexico.
Here is the synergy offering from SodaStream. SodaStream syrups are self-dosing (consumer controls the syrup dosing) and they do not usually fall under the same regulating taxes as pre-packaged sodas and other sugar sweetened drinks. Pepsico could essentially license its brands to SodaStream and develop a new sales channel in Mexico without the threat of additional taxation while keeping its cane sugar ingredient which SodaStream already uses. Now that was a mouthful! Certainly this would not be a near term cost saver for Pepsico as they would be starting from scratch with SodaStream licensed brands, but it could be a valuable investment for the future.
Pepsico only has a market share of roughly 12% in Mexico compared to Coca-Cola's 60% market share according to Neilsen Data (Neilsen Data is a subscription based service). But, Pepsico's Gatorade has an 86% market share of the sports drink category in the region. Gatorade could be a meaningful revenue vehicle for Pepsico in Mexico as the new tax on soft drinks more closely aligns pricing for sports drinks and sodas which could move consumers from sodas to healthier sports drinks.
In an effort to raise its total beverage market share in Mexico, Pepsico has also planned to increase its production capacity by adding new manufacturing lines and improve its distribution channels. Could new manufacturing lines be in the works to prepare for SodaStream/Gatorade syrups or SodaCaps from a SodaStream/Pepsico venture? Naturally this is just speculation, but the synergies are clearly there. Additionally, Gatorade is a cult classic across the border in the United States where SodaStream has already achieved a household penetration rate of greater than 1.3 percent and the Gatorade line of sports drinks would fill a void in the SodaStream line-up of flavor offerings.
So we know there are strong synergies in Mexico and India for SodaStream and Pepsico to align with, but what other synergies could there be. First, let's recognize what Green Mountain and Coca-Cola are dedicated to for the next ten years as they recently outlined for investors during GMCR's Q1 2014 report. Green Mountain is developing a single-serve cold beverage platform. The pods related to the platform will be offered in a variety of beverage types including juices, sports drinks, flavored waters and carbonated drinks. Single-serve is costly. Pricing has always been the challenge in cold beverage, brewer-type platforms. SodaStream has been confronted with this challenge over the last decade, but has managed to crack the code on pricing through efficiencies in its production and integration of CO2 within the system.
Let's take a look at that pricing on a per liter basis by SodaStream, which has led to the failure of so many other product lines including Primo Water's (NASDAQ:PRMW) Flavor Station, Cuisinart's Sparkling Beverage Maker, Esio's Esio Beverage Station, Coca-Cola's BreakMate and Hamilton Beach's Fizzini. Those examples are just the ones who gained initial distribution in the United States as there are a litany of others on a global scale which have failed over the last several years.
SodaStream has to be priced out according to the ingredients used to make a liter of soda. The average cost for a 2 liter bottle of Coca-Cola today is roughly $1.39 (priced out by Wal-Mart which leads all retailers in soda sales by volume). Keep in mind that Coca-Cola has already raised its pricing to begin the year by $.025 per liter or $.05 per 2 liter bottle. The pricing has gone into effect in several regions of North America and will likely reach all regions of North America within the next 6-9 months. But for now, let's just use the $1.39 to keep things fair.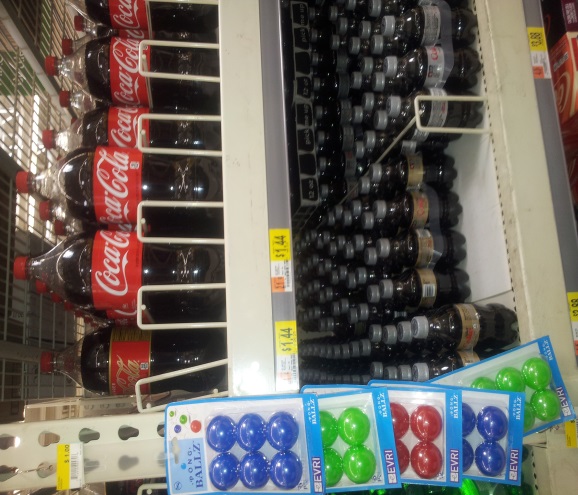 SodaStream's average cola syrup bottle costs $5.00 and makes roughly 12 liters of soda. If we divide the syrup cost by the 12 liters of soda it makes, we come to $.42 per liter. But we have another ingredient to add into this equation, the 60 liter CO2. A 60 liter CO2 refill canister which comes with every starter kit costs roughly $15 and makes the equivalent of 60 liters of soda. If we divide the cost of the CO2 by the 60 liters of carbonation it makes, we come to $.25 per liter. Now we add the cost of the syrup and CO2 together and come to the sum of $.67 per liter of soda with SodaStream. Multiplying the $.67 X 2 our 2 liter bottle of SodaStream equals roughly $1.34.
On a pure 2 liter bottle comparison, which one can simply divide out for ounces if they should choose to do so, as the results will not vary (math is finite after all), SodaStream is more economical than store bought sodas from Coke and Pepsi. Keep in mind that this equation is consistent with the use of SodaStream's 60 liter CO2 canister, as the company also offers a 130 liter canister which essentially drops the per liter by another 2-3 cents. Additionally, and in keeping with the price analysis, both store bought sodas and SodaStream sodas have discount offerings periodically for the consumer to benefit.
Green Mountain will have a challenge that it has never faced regarding the pricing of cold beverages such as juices, sports drinks and carbonated beverages. They can't get away with the old argument of convenience which is accepted in Keurig coffee brewers and which has already been acknowledged publicly by GMCR's CEO Brian Kelley in many disseminations to the public. Keurig coffee brewers helped eliminate waiting on lines at the coffee house or the drive through of McDonald's (NYSE:MCD) or even for a full carafe at home.
However, there is nothing convenient about a single-serve soda maker when one can simply pour a glass from a bottle, not having to spend a hundred bucks or more on a brewer to do so. What does a single-serve carbonated beverage system look like when a family of four sits down at a dinner table waiting on each pod to brew one-at-a-time? Keurig has a great brand name in North America, but do Keurig users want two single-serve platforms, both with water reservoirs and electrical needs to manage, clean and taking up all that counter top space? It doesn't seem altogether convenient or practical along those lines, but neither is exchanging an empty CO2 cylinder from SodaStream for a full one. Additionally, how is the Keurig Cold platform going to compete with the Samsung/SodaStream refrigerator systems which eliminate the need for a counter top brewer altogether? Lastly, Samsung is not the only refrigerator partner that will have a sparkling beverage system built into the refrigerator, creating even greater competition for a counter-top product (details to come on new refrigerator system)
What I do like about the Keurig Cold platform is its carbonating factors which are reactionary in the system and don't require a CO2 canister. What I don't like is that it's electrical, large, has a water reservoir to maintain, it isn't really practical for the average family, it isn't portable like a SodaStream which can serve to limit distribution channels and it will likely cost more than a SodaStream beverage given the additional use of technology. Additionally, and probably most important, I don't like that it doesn't seem to allow the user to mix their own drinks or carbonate to specific tastes. (All issues with Keurig Cold are based on the patent's architecture as a fully developed product has yet to be identified in the market) If one really takes the time to look at the use of technology being offered by the Keurig Cold, it doesn't really advance the category, in fact, it's a step backward from the easy-to-use bottle or can. Nobody is disputing the technology, just how beneficial it is in the Keurig Cold system for the consumer.
In conclusion, maybe Pepsi is just waiting for the right time to enter the home carbonation category in a bigger way than what they already have committed to with Bevyz. Maybe they will partner with the leader in the category, SodaStream. After all, Pepsico would have a decisive head-start over Coca-Cola if it partners with SodaStream and its 7.5mm active users. Green Mountain's Keurig Cold has been announced to launch in FY15, and it will take this product several years to accumulate the user base that SodaStream has already achieved. Also, SodaStream has worldwide distribution while Green Mountain currently has distribution mainly in North America.
It should be noted and clarified, that SodaStream has been developing a mass market single-serve platform for well-over a year now with its focus on partnership viability and the ability for partners to use the platform to distribute their flavors. Partners could very well include some of the biggest beverage providers in the world. With that said, single-serve cold beverages are not practical when measured against the convenience of opening a can or unscrewing a bottle. So investors might ask themselves why SodaStream has been developing this platform when their existing platform is practical and economical for the consumer currently. SodaStream must have a compelling reason to do so outside of general competition theories, no?
Pepsico's CEO comments recently depict that the firm has been and will continue to watch this newly developing category closely. It's possible that SodaStream and Pepsico establish a framework for a partnership in the near future. As it pertains to synergies, oddly enough, the founder of Pepsico's current home carbonation partner, Bevyz, had worked for SodaStream in the past. Like SodaStream, Bevyz has a partnership with Del Monte (NYSE:FDP) as well. Quite the small circle one might say?
Disclosure: I am long SODA. I wrote this article myself, and it expresses my own opinions. I am not receiving compensation for it (other than from Seeking Alpha). I have no business relationship with any company whose stock is mentioned in this article.