In addition to existing partners Nokia, Samsung, HTC and Huawei Microsoft (MSFT) has announced it is now working with Foxconn, Gionee, Lava (Xolo), Lenovo, LG, Longcheer, JSR, Karbonn and ZTE to develop on the Windows Phone platform.

-Microsoft press release on Mobile Expansion
It's an ecosystem bonanza!
First, BlackBerry (NASDAQ:BBRY) announces that they're starting to move into vehicles. Then, I read the news that Microsoft is continuing their push into mobile. This made me wonder, how could I have written about Microsoft so much and paid such close attention to what they're doing and still not own Microsoft stock? Might be time to go long Monday for the long-term, we'll see.
My main bullish argument behind Microsoft is that it is starting to acknowledge and go after the ecosystem play. I'm a self-confessed Microsoft hater that did a 180 on the company and wrote about it:
In the realm of both tablets and personal computers, I have drifted from Apple back to Windows. It started when I was using Windows 7 for work. Aesthetically, it's not as artsy as the Mac OS, but Windows has come a long way in the past couple of years.

So, I've come a full 180 - I've gone from being a Microsoft hater to a full blown Microsoft bull. Not just on the company either; it's stock, as well.
What components make up an ecosystem right now? Smartphone, TV, PC, tablet, and vehicle. Microsoft, although a bit late to the table, seems to be starting to acknowledge this head on as noted by both their product line and their recent ads that are stressing "one OS for everything in your life".
An article I wrote last week talked about the importance of MSFT continuing to develop Xbox, because it's basically a portal into the living room of millions. From there, it can be monetized extremely well. Xbox is just one piece of the ecosystem puzzle, however. Mobile makes up an enormous opportunity for the company - possibly the biggest. Windows phone market share is growing well, but isn't near the levels that we see iPhone or Android at.
I also noted in my last article on BlackBerry that Microsoft doesn't seem to have a great track record of getting things right on the first time: Windows 8, Surface, etc. It has, however, been taking less time to patch things up of late, and the same is true for the Windows phone.
The original windows phones out many years ago were absolutely awful to use. I had one through T-Mobile - it was a slow, archaic, and counter intuitive. I had kept that notion of Windows phone until 2013 when SA contributor Michael Blair finally had me convinced to go check out one of the new Nokias (NYSE:NOK) after he gushed about it in one of his articles.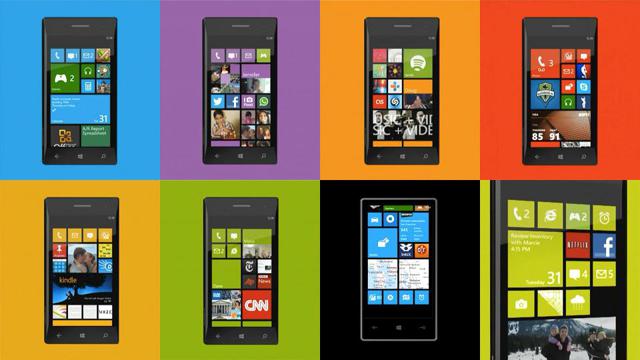 My next trip to my AT&T (NYSE:T) store, I checked it out - and it's really, really nice. I saw a bit of what the fuss was about. This wasn't the Windows phone of 2004.
So, it was great to read this morning that Microsoft is pushing further into mobile by working with seven of the major smartphone manufacturers in the world. These companies account for 56% of all smartphone production globally.
Microsoft's press release read:
With this latest news, Microsoft is now working with seven of the top 10 smartphone manufacturers in the world in addition to leading brands in China, India and Taiwan, representing more than 56 percent of the addressable market globally (IDC Worldwide Mobile Phone Tracker, 2013). Customers can expect to see an even broader array of devices, from iconic to lower-cost options, coming to market.

"We are pleased to add these new partners to our expanding Windows Phone ecosystem. They will be key contributors to continued growth across price points and geographies for Windows Phone," said Nick Parker, corporate vice president of the OEM Division at Microsoft.

Windows Phone is the fastest-growing smartphone operating system, according to IDC, and posted the largest increase for 2013 (90.9 percent), more than doubling the growth of the overall market during the year.
Aside from being extremely fundamentally sound when it comes to cash flow and the balance sheet, if Microsoft wants to hold its spot and continue to grow as a company, continuing to nudge forward with the ecosystem play is the way to do it. This news just shows another step in the right direction for the company.
At Microsoft's Mobile World Congress event, the company clearly acknowledged the device range that its going for: phone, phablet, tablet, 2-in-1, notebook, all-in-one, embedded, and server.
(click to enlarge - source anandtech.com)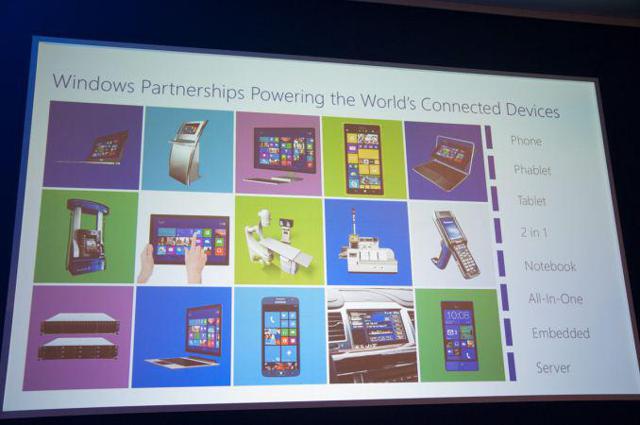 This is a key move for Microsoft.
For the business, it's a nice step in the right direction. For shareholders, it's a nod that the company has its priorities right. If I were a Microsoft shareholder, I'd be jazzed on this news.
I continue to be bullish on Microsoft for the long term. Some valuations put the company as high as $75/share in the future, but I think a $42 price target by the end of the year remains realistic and possible as the PC market rebounds and MSFT continues to get aggressive across the broad spectrum of all devices.
Best of luck to all investors.
Disclosure: I am long BBRY. I wrote this article myself, and it expresses my own opinions. I am not receiving compensation for it (other than from Seeking Alpha). I have no business relationship with any company whose stock is mentioned in this article.