Facebook (NASDAQ:FB) recently acquired WhatsApp for a staggering sum of $19 billion, one of the largest tech acquisitions in history. WhatsApp is a messaging app, available cross-platform for iPhone, BlackBerry, Android, Windows Phone and Nokia.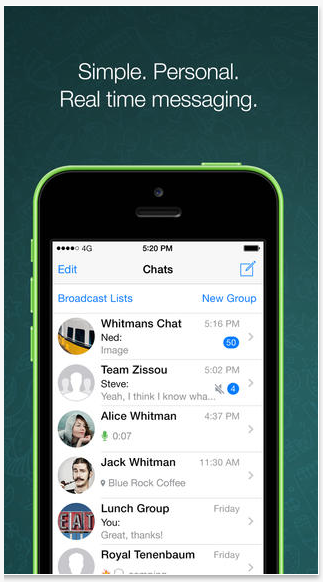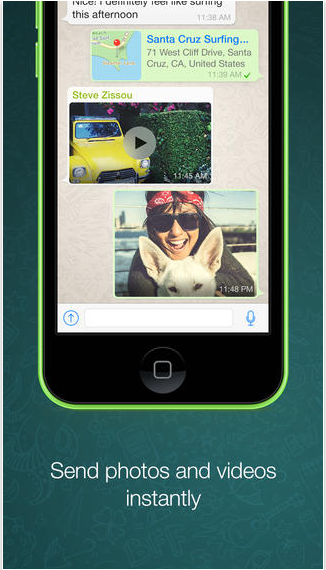 (Screen shots from: itunes.apple.com/us/app/whatsapp-messeng...)
To put this purchase in perspective, the price is higher than the market capitalizations of most companies in the S&P 500 index. S&P 500 companies with market capitalizations under $19 billion include Broadcom (BRCM) and Consolidated Edison (NYSE:ED). In contrast to large, established S&P 500 companies, WhatsApp has roughly 55 employees. The purchase price of $19 billion equals about $350 million per employee.
What Is WhatsApp?
Web-connected smartphones enable applications like WhatsApp to thrive. Recent trends in social media are shifting away from public broadcasts of personal information to more private, close-knit social messages.
Silicon Valley-based WhatsApp offers a social-messaging service that disrupts more traditional messaging services, offered by major telecommunications carriers, such as Verizon (NYSE:VZ). Unlike the major carriers, WhatsApp is free for the first year and only 99 cents a year thereafter. The company does not rely on advertising for revenue.
WhatsApp processes 50 billion messages per day. In addition, 70 percent of its users log in each day -- higher than Facebook's daily engagement rate of 60 percent. Facebook's purchase of WhatsApp included a major acquisition premium-the difference between estimated value and actual price paid.
Eager Buyers Overpay
While Facebook highlighted the benefits WhatsApp will bring to the company, including adding over 1 million new registered users per day, many believe the acquisition was more about staving off the potential threat WhatsApp posed to some of Facebook's core services, including chatting, group chatting, setting statuses, sending photos and videos, as well as voice notes. Despite WhatsApp's comparably simplistic interface, with 450 million monthly active users, many of whom are overseas, the company was becoming increasingly competitive with the social media giant.
However, was this threat worth $19 billion? Industry analysts note that the purchase price for WhatsApp is about $42 per user, which is in line with other social-media acquisitions; however, each user generates just $0.99 per year in revenues, which could lead to lead to an excruciatingly long payback period, particularly if WhatsApp user growth slows.
On Saturday, WhatsApp cut out for two hours-technical glitches following the deal. This could be an indication that WhatsApp is not yet able to handle any increased pressure from the merger.
WhatsApp is a small, private company that's been around for only five years. We estimate that the company's revenue is well under a billion, based on 450 million users at 99 cents a year and no ad revenue.
Investors Should Take Caution With FB and Take Profits
Investors--even those bullish on the fact that the FB stock is up over 150 percent in the past twelve months--should take caution that the company doesn't continue to overextend itself; and to keep in mind that overvaluation has been with FB since its IPO. We believe it is a good time to take some profits in your Facebook position.
Our firm believes that $19 billion is too large a price to pay. Mark Zuckerberg, Facebook's CEO, seems ready to hit the brakes on further acquisitions for the time being as well. When asked at the Mobile World Congress in Barcelona if Facebook would be looking to acquire another messaging platform, Snapchat, Zuckerberg quickly retorted "No...Once you acquire a company for $16 billion, you are probably done for a while."
Disclosure: I have no positions in any stocks mentioned, and no plans to initiate any positions within the next 72 hours. I wrote this article myself, and it expresses my own opinions. I am not receiving compensation for it (other than from Seeking Alpha). I have no business relationship with any company whose stock is mentioned in this article.