While yesterday's large futures and intraday trading was significant and obviously extraordinary, Friday's "Trading Monitor" report showed that the market and nine of the ten sectors were oversold.
As shown by the "Birinyi Sector Timing Model," on Friday the S&P 500 closed 2.60% below the bottom end of its trading envelope (1,140). The top of the S&P's trading range is 1,201 which is a good short-term target.
click to enlarge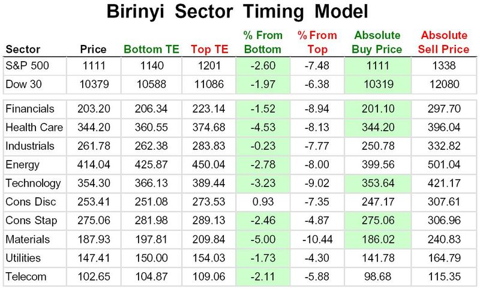 Additionally, we have highlighted the last two times the market was oversold. Those instances ended up being buying opportunities, and this market has spent significantly more time being overbought than oversold.