Though it was a very brief sell-off last week there were signs of a few optimistic insiders who made purchases of their own shares. Insider buying for the latest week recorded its highest 4 week moving average since May of 2009. Total buying for the latest week came in at $28.7MM. Selling, on the other hand, remained extremely high with insiders selling $1.1B in stock. Selling was down marginally from last week while buying was higher.
click to enlarge images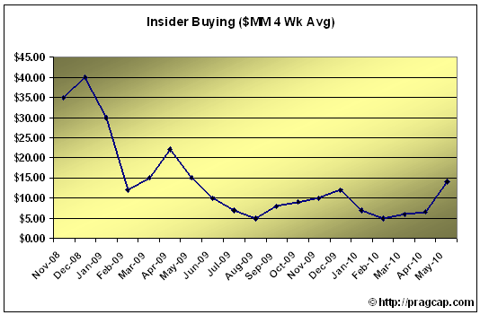 Although this minor blip is far from a raging bull sign, it is the first remote sign of optimism from insiders since stocks tanked during the financial crisis in late 2008 when insider buying jumped to its 2 year high.

Notable buying: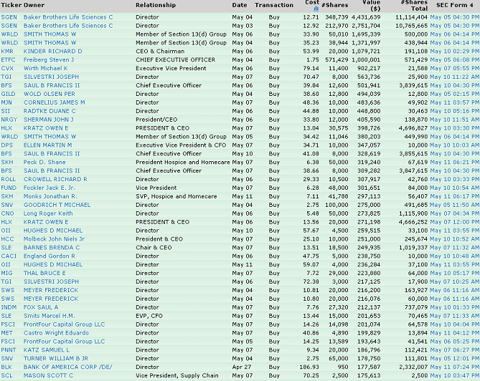 Notable selling: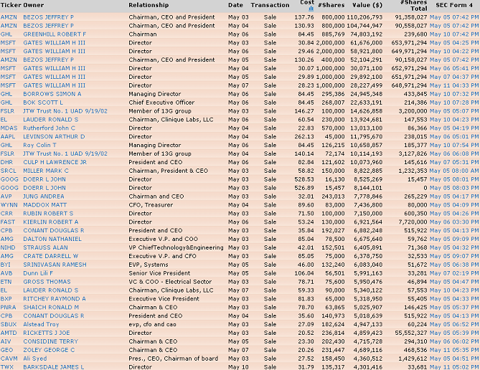 Source: FinViz