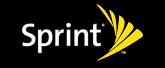 In early March, TheStreet.com contributor Marek Fuchs presented a laughable analysis of why investors should avoid Sprint-Nextel (NYSE:S). At the time, shares of S traded for roughly $3.30 per share. Since that time, shares of S have rallied on a number of positive fundamental catalysts, now trading for over $4.40 per share, representing a gain of over 33% since TheStreet.com presented a poorly laid out bear case for S. Rather than remain silent and move on to another investment, however, the contributors at TheStreet.com are lining up to embarrass themselves and their company once again with another joke of a write up on S.
On May 12, S released details on the pricing and release date for its highly anticipated HTC EVO 4G phone. Despite a weak stock market on May 13, S was up over 6% on nearly double its typical trading volume, demonstrating the enthusiasm investors in S have for the pricing plan and release date for what is, according to Engadget, the "best specced phone" they have ever seen. However, TheStreet.com's Scott Moritz couldn't help but continue the "bash Sprint" campaign that his company has been running for a few months, despite the poor results it has yielded so far.
In his article entitled "Sprint Jinx Extends to HTC EVO" Moritz suggests S has screwed up the launch of the EVO 4G for some irrelevant reasons. The first sin committed by S is that it is offering the phone on June 4, a few days before the rollout of the iPhone (NASDAQ:AAPL) 4G. Why is this a sin? Apparently because the Palm (PALM) Pre was released just a few days before the iPhone 3G in 2009. This is hardly comparable. First of all, the HTC EVO 4G will likely be flat out better than the iPhone 4G. The Palm Pre was not even close in terms of form factor or the smaller WebOS operating system which had far fewer applications.
The iPhone 4G basically refers to fourth generation, not 4G as it pertains to network/data transfer. AT&T (NYSE:T) and Apple are locked in an exclusive agreement until 2012 so iPhone users will be subject to T's pathetic 3G network. In contrast the HTC EVO 4G will operate on both 3G and 4G networks. The HTC EVO 4G has possibly the largest screen for any mobile phone, two cameras including an 8 megapixel camera, 1 Gig of storage, 720p video, and HDMI support not to mention a very powerful 1 Ghz Snapdragon processor.
Perhaps most importantly, unlike the Palm Pre which ran on the small WebOS system, the HTC EVO 4G is powered by Google's (NASDAQ:GOOG) Android OS which is open source and has far more applications compared to WebOS. In fact, NPD recently reported the Android-powered smartphones outsold the iPhone in Q1 2010. This is what the smartphone battle is all about, essentially open source touted by Google or closed source pushed by Apple.
As I discussed in my initial write up of S, the form factor of devices like the iPhone were easy to emulate but the "guts" and operating system were generally nowhere near as good as what the iPhone offered. This changed with Android and the gap between the iPhone and an Android powered phone has been more than closed. For example, applications like DoubleTwist allow users to maintain their music library with iTunes on their computer but access their iTunes library on non-iPhone devices. DoubleTwist scored a 4.5 out of 5 in CNET's Editor Rating, demonstrating how well it works. Applications like DoubleTwist make it very easy to migrate to Android powered devices.
With the release of the HTC EVO 4G, users will be able to access the growing number of Android apps as well as enjoy the powerful hardware offered by the EVO 4G and the ability to access 4G networks. If one reviews the variety of information available on the EVO 4G and the number of forums tied to Android, it is clear that there is a legitimate buzz around the HTC EVO 4G. In contrast, rather than any discussion of the iPhone 4G, key Apple stories are related to Apple pursuing legal strategies against HTC (who has also sued Apple) and battling Adobe (NASDAQ:ADBE).
The next problem Moritz identifies is the pricing of the EVO 4G and the pricing plan offered by S. Apparently charging $199 for the best available phone is not attractive enough to Moritz. Unfortunately he provides no idea of what the most powerful phone on the planet should cost. Should this be a buy one get one free, $59 deal? Given that third party sites like Engadget clearly suggest that the EVO 4G is superior to other smartphones which go for $200+, what does Moritz think the EVO 4G should be priced at?
Another problem Moritz has is that S is charging a whopping $79 for a basic EVO 4G plan. This is a problem because it is $10 more expensive than the $69 base plan S offers. Has Moritz looked at his cell phone bill lately? To access WiMax data speed capabilities S is charging just $79/month. Has Moritz actually examined the cell phone pricing bills for most Verizon (NYSE:VZ) and T customers? As with the pricing of the HTC EVO 4G, Moritz provides no tangible data to back up his assertions.
Overall the HTC EVO 4G appears to be a significant game changer. Since it's not created by Apple, the financial media has been generally missing out on this story. However, enterprising investors such as Philip Falcone and John Paulson have been purchasing shares, likely recognizing S may have something pretty special with its partnership with HTC and its early stage 4G network through Clearwire (CLWR). In the meantime, TheStreet.com will likely publish editorials as "analysis" which ultimately prevent its subscribers from realizing gains on attractive investments.
DISCLOSURE: Author manages a hedge fund and managed accounts. Long S.