Microsoft's (NASDAQ:MSFT) acquisition of Nokia's (NOK) devices business has been in the news for quite some time now. The general perception is that this acquisition is a bad move for Microsoft and the smartphone business will reflect negatively on the company. This report is intended to provide a general overview of Nokia's devices business along with some important factors that will affect this business and the implication of the acquisition for Microsoft.
Nokia Devices
History
Nokia was once known for the very business it sold to Microsoft. The GSM era was dominated by Nokia and it enjoyed high revenue growth. The history of the company dates back to 1865 and it launched its first digital GSM handheld, the Nokia 1011, in 1992. From then onwards the company experienced spectacular growth in the handheld market and was the leader of the industry until Apple and Google's (NASDAQ:GOOG) Android revolutionized it. Ever since the emergence of Apple and Android, Nokia devices have witnessed a constant decline largely due to the company's inability to anticipate the changing needs of the smartphone industry. Nokia has come up with quality devices comparable to today's leaders (Apple (AAPL) and Samsung (SSNLF)); but devices were never the problem, the concern for the company was the lacking platform and app ecosystem. Moreover, the decision to feature Windows in Lumia worsened the position of the devices business and led to the selloff to Microsoft. According to Statista Nokia's market share in the third quarter of 2007 was 48% and by the third quarter of 2012 it had slipped to just 3.5%.
Present Outlook
Nokia's devices business has been in a state of transition for several years as it is constantly trying to overcome the challenges posed by Apple and Android. Nokia currently offers devices under two specific segments, Asha and Lumia, and has around 10 Java-based and 11 Windows-based phones in its current portfolio.
Asha
Asha is mainly aimed at the emerging markets like India. Once a leader, the company now only has around a 14.7% market share in India with only a 5% share in the smartphone market. The following graph by IDC demonstrates the migration of consumers from feature phones to smartphones.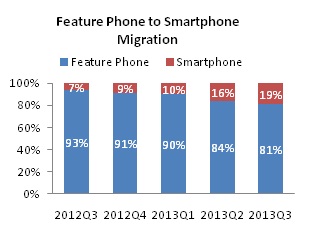 *Source: IDC
The point to note is that Nokia's 14.7% share is primarily driven by the low-end Asha phone and it will shrink further if the company does not come up with an innovative solution.
Lumia
In the year 2013, Nokia experienced smartphone growth and its market share reached 3.6% in the third quarter as compared to 2.3% in the previous quarter. According to Gartner:
"Nokia did better than anticipated in the third quarter of 2013, reaching 63 million mobile phones, thanks to sales of both Lumia and Asha series devices. Increased smartphone sales supported by an expanded Lumia portfolio, helped Nokia move up to the No. 8 spot in the global smartphone market. But regional and Chinese Android device manufacturers continued to beat market demand, taking larger share and creating a tough competitive environment for Lumia devices."

That being said, Nokia's most recent quarter results are evidence of the fact that Lumia's growth is declining. The company sold 8.2 million units of Lumia as compared to 8.8 million in the previous quarter. Despite its good appearance and specifications, Lumia does not appear to be tackling the problem of the decreasing market share. We believe that the major obstacle to Lumia's positive growth is its weak app ecosystem as compared to Android and Apple.
In short, the company enjoyed a leading position in the past but it does not seem to have an answer for Apple- and Android-based products. Looking at the recent past, Nokia does seem to be a bad bet for Microsoft but the future may prove to be entirely different as it depends upon decisions and product development.
Future
Nokia announced that it will be launching a new Lumia phone, named Icon, through Verizon at a price of $199 with a 2-year contract. The company also announced three android-based phones collectively called the X series. These phones are basically targeted towards emerging markets. This is very big news and this development has the potential to change the entire market share scenario of low to medium-end smartphone devices.
Lumia Icon and The Ecosystem Problem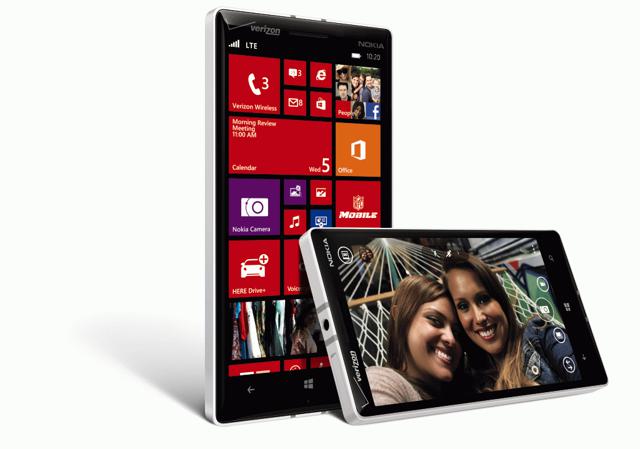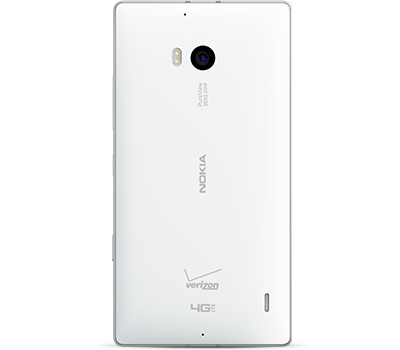 The latest Nokia Icon from Verizon went on sale from February 20th as the company desperately attempts to capture some market share. This phone is in the same league as the S4 and iPhone 5. A specification comparison follows:
Comparisons

Nokia Icon

Samsung S4

iPhone 5S

Processing

Snapdragon 800, Quad-core 2.2 GHz
Krait 400

Quad-core 2.3 GHz
Krait 400

Dual-core 1.3 GHz
Cyclone (ARM v8-based)

Slight Advantage for S4

Camera

20MP Carlzeiss

13MP

8MP

Substantial Advantage for Icon

Optical image stabilization

Yes

No

No

Advantage for Icon

Weight

166

130

112

Advantage for iPhone

Screen

5"

5"

4"

Depends on Personal preference

Battery

2420mah

2600mah

1560mah

Slight Advantage for S4

OS

Windows phone 8

Android v4.3

iOS7

Advantage Samsung/Apple

High outdoor visibility*

Yes

No

No

Advantage for Icon
*Source: Microsoft website and GSM arena
According to the comparison Icon has camera, picture resolution and outdoor visibility advantages over the S4 and iPhone 5S. On other features it has similar specifications, with the exception of the operating system. OS is the most important factor while choosing a phone these days and those with strong ecosystems tend to be successful, for example the Android. In our view, besides some differentiating factors and a "cool look", the Icon will not be able to disturb the market share positions substantially. However, as the new Samsung and Apple phones are not expected until the fall, Nokia will be able to generate some sales through the Icon. In the long term, Microsoft must improve its ecosystem at a fast pace if it wants to compete with the continuously evolving Android and Apple. The Lumia will have a presence in the market but breakthrough sales will only be generated on the basis of an operating system backed by an innovative and strong ecosystem. In our view, Lumia cannot be expected to be a dominating factor this year if Microsoft fails to bring its ecosystem on an equal footing with Android or Apple. As far as the impact on Microsoft is concerned, acquiring Nokia is not a bad call as it is an established brand name in the phone industry. Consumers in the emerging markets still place some reliance on Nokia phones. Furthermore, Nokia has survived in the Android and iOS powered market. This is an indication that the hardware provided by Nokia is differentiated and the problem lies on the software side. Microsoft has to start thinking about improving the software and ecosystem.
Better Late Than Never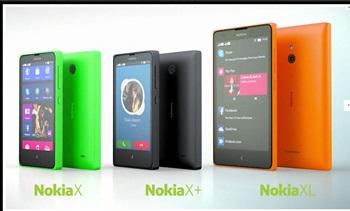 Source: The independent UK
At last Nokia announced, not one, three Android phones; somewhat ironically after the sale of its devices unit to Microsoft. Microsoft is currently trying to improve its own Windows OS to gain market share. Nonetheless, the launch of an Android-based phone by Nokia will help Microsoft survive in the smartphone devices business. It will also buy Microsoft some time to improve its own OS without being pressurized from shrinking unit sales because, in our view, the launch of Nokia's low-end Android phone is a potential game changer in the emerging markets and the pressure of low sales of Windows phones could be offset by the sales of an Android-based low-end device. All in all, the launch of an Android phone is a rather favorable development for Microsoft. The specifications along with the anticipated price are as follows:
| | | |
| --- | --- | --- |
| | Nokia X A110 (dual sim) | Comments |
| Processing/RAM | Snapdragon 200; Dual core 1 GHz/ 512 MB | |
| OS | Android KitKat (without Google Play and Gmail) | KitKat is very efficient as compared to previous Android OS and bridges the performance gap between low and high end devices. This is, in fact, a threat for high end devices. |
| Battery | 1500mah | |
| Price | $122 | |
*Source: GSM arena
Note that the above mentioned specifications are the base specifications. The X+ and XL have slightly higher specs. Looking at the specifications, the phone is perfectly capable of running Android KitKat although some might argue that the RAM is on the low side. We would have agreed if the phone was featuring Jelly Bean, but with KitKat the phone will run smoothly without any problems. The price is very competitive and we believe that this phone will gain market share at the expense of low-end Samsung phones, cannibalize the low-end Lumia and Asha and also hurt the share of local companies involved in the production of Android phones in emerging markets. The cannibalization of Lumia and Asha will be offset by the market gain at Samsung's expense (because of Samsung's leading market position). Hence, Nokia is set to gain market share with this launch. To gain some perspective, let us compare this phone with some Samsung low-end phones like Star Pro S7260 and Galaxy Mini S5570.
| | | | |
| --- | --- | --- | --- |
| | Nokia X A110 | Star pro S7260 | Galaxy mini S5570 |
| Processing | Snapdragon 200; Dual core 1 GHz | 1Ghz Cortex | 600 MHZ |
| OS | Android KitKat (Heavily Customized) | Android Jelly Bean | Android Gingerbread |
| Camera/Pixel density | 3.15MP/233ppi | 5MP/233ppi | 3.15MP/127ppi |
| Price | $110 | $106 | $126 |
*Source: GSM arena
The comparison clearly shows that the Nokia X A110 will be the choice of most buyers in the emerging markets. The only worrying factor for Nokia is the lack of support for Google Play and Gmail. According to WSJ:
"The phone will come installed with digital services created by Nokia and Microsoft, including mapping service Here and streaming music service MixRadio, as well as a Nokia application store."

Blocking Google Play will affect the sales of the phone to some extent. A phone with Google Play compatibility would have been the true game changer from Nokia. Nevertheless, this KitKat-based phone will assist Microsoft in gaining market share in the emerging markets but it also raises question around the ability of Microsoft to dominate the handheld operating system space.
Conclusion
Microsoft's acquisition of Nokia's devices business is not a total loss, in fact it is a somewhat positive development for the company. In the high-end market, the new Nokia Icon will see some growth in unit sales spurred by its differentiated camera, decent look and the timing of its launch. However, it is only short-term growth and Microsoft must address the ecosystem and OS problems. We believe that the Windows OS just lacks ecosystem support; it is not inferior to the Android and iOS in feel or efficiency. Nokia's launch of an Android phone buys Microsoft the time to improve its ecosystem without being overly pressurized by dwindling devices revenue as the revenues from low-end emerging markets will support the devices segment for now. The devices segment has the ability to regain momentum via the series of launches of Android based phones but Microsoft must improve its ecosystem in order to make its OS a dominating variable in the industry. Whether Microsoft's mobile OS strategy succeeds or fails, the devices segment (based on recent developments) has the potential to grow. Microsoft is a buy for dividend alone but this foray into devices can give future capital appreciation.
Disclosure: I have no positions in any stocks mentioned, and no plans to initiate any positions within the next 72 hours. I wrote this article myself, and it expresses my own opinions. I am not receiving compensation for it (other than from Seeking Alpha). I have no business relationship with any company whose stock is mentioned in this article.
Additional disclosure: Equity Flux is a team of analysts. This article was written by our Technology analyst. We did not receive compensation for this article (other than from Seeking Alpha), and we have no business relationship with any company whose stock is mentioned in this article.