During Google Inc.'s (NASDAQ:GOOG) Q3 2013 conference call, Larry Paige said, "Research has shown that people tend to overestimate the impact of technology in the short-term, yet underestimate the scale of change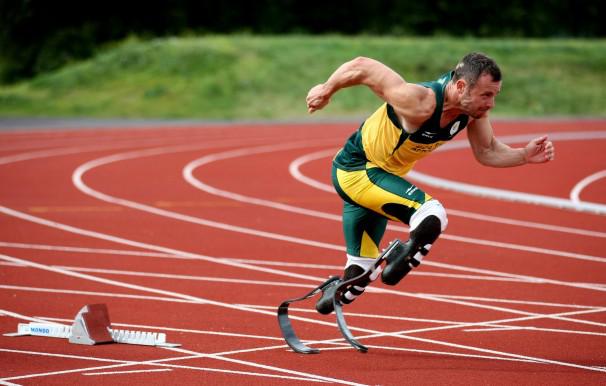 longer term." I have to admit that, perhaps, I am one of those people who "overestimate the impact of technology in the short term." In fact, in the comments of my articles, I am frequently accused of just that: overestimating the rate of change, adoption, etc. (Image source)
My last article entitled, "Googling the Future of Humanity: From Glass to Transhumanism," drew the same criticism. I'd like to take another shot at convincing those who disagree with me.
First, let me summarize the main points of my last article:
Google is moving into the medical field. A few examples of this are its new contact lenses, neck tattoo patent, and the fact that it has started a subsidiary called Calico, which was created with the purpose of ending the cell deterioration that leads to death.
In some cases, Google's products are shrinking and being worn on the body in more intimate ways. Based on this trend and the writing of Google's Director of Engineering, Ray Kurzweil, it is clear that Google plans to eventually create implanted technology.
The Current State of Affairs
Let's start by examining our lives right now: Roughly 22% of the world's population own smartphones; this allows them to take pictures/video and access the Internet from almost anywhere. In fact, some of us have become so addicted to our technology it can be argued that we are cyborgs already.
Think about it, how many people store their thoughts and memories on their phone or in the cloud in the form of pictures, movies, tweets, etc.? Cory Doctorow, blogger and science fiction author, has coined the term "outboard brain" to explain our reliance on the Internet to store information both personal and public, a mountain of data that we no longer remember, but to which we have easy access (check out this article for a further explanation of the phenomenon).
Certainly that description of cyborgs doesn't fit everyone; however, without even realizing it, many people are already taking part in what is being called "stealth transhumanism."
Wikipedia defines transhumanism as:
An international cultural and intellectual movement with an eventual goal of fundamentally transforming the human condition by developing and making widely available technologies to greatly enhance human intellectual, physical, and psychological capacities.
"Stealth transhumanism" involves the implantation of artificial joints, pacemakers, cochlear implants, etc. It's called stealth because these medical aides have become so common (for example, over a million people a year are replacing various joints with man-made ones), people don't think of themselves as becoming transhuman, etc.
The Journey to Google's Upgrades
To some, implanting devices made by Google seems like a huge leap from the current state of affairs and it is. However, change and adoption happen incrementally over time. There are two major forces that will push us towards transhumanism and these forces are medical necessity and advancement of technology. What follows are a couple specific examples of these forces at play:
1. The first example involves the possibilities presented by 3-D printing. The promotional video below was produced by Stratasys (NASDAQ:SSYS), a leader in the 3-D printing industry, to show one of the many medical applications of 3-D printing.
This is one of the important ways that human enhancement will gain acceptance, through improving the lives of people who struggle with physical handicaps. After all, who are you or I to tell someone like little Emma that she can't use her "magic arms." Now apply that same idea to countless people around the world.
2. Human enhancement also comes to the forefront when we talk about aging. A recent survey by Pew Research Center has a number of statistics to help us think about people's attitudes towards aging, death, and the future of medical advancements. While the results are complicated and nuanced, there are key takeaways that relate to my article). Most people don't want to live forever and are relatively comfortable with current life span. They also believe in the power of medical advances to eventually extend life, cure cancer, and create artificial limbs that will function better that natural ones.
"The Baby Boom" generation (about 76 million Americans) has always had a huge effect on our country and now is no exception. Roughly 10,000 of them will be turning 65 every day until 2030 and most likely living for many years longer. As "boomers" age, they will continue to influence medical companies who hope to profit from enhancing/extending their lives. And I believe, when push comes to shove, a significant number of them will chose these new advancements instead of slow deterioration.
3. More than 380 million people worldwide suffer from diabetes. The International Diabetes Foundation projects the number will balloon to 592 million by 2035. As part of one of its "moon shots," Google recently announced that it had created a contact lens for diabetics to measure glucose levels through tears. This has the potential to greatly aid those with diabetes, who will no longer have to prick themselves frequently (a somewhat painful process that increases chance of infection) to monitor glucose levels.
Google's contact lens is actually a great example, because it has the potential to be a blueprint for how Google moves forward with future medical devices it creates. Google specifically said it is looking for a partner in the medical field. This makes perfect sense: it can partner with a company like Johnson and Johnson (NYSE:JNJ), which not only has an established vision care division (~$2.9 billion in sales in 2013) selling its Acuvue brand contact lenses, it also has a diabetes care division (~$2.3 billion in sales in 2013) that sells self-measured blood glucose monitors and insulin delivery devices (Source).
This move lets Google tap into Johnson & Johnson's (JNJ) expertise in development, production, FDA approval, marketing, etc. Also, people are more likely to feel comfortable buying a medical product from a medical company instead of just Google.
Stock Split
In my last article, I mentioned waiting for a pullback before buying and the pullback arrived right before earnings. Even though Google missed on earnings, the stock has shot higher because they announced a 2-1 stock split. Here's where it gets tricky:
You may remember that Google announced a sock split years ago that never happened. It had been stuck in litigation until the recent settlement. According a report by the Associated Press, shareholders as of March 27th will see the stock split on April 2nd and be given half of their shares in "C" shares. As per the terms of the settlement, "if the average price of their stock is at least 1 percent below the Class A shares during the first year after the split." Then Google will have to pay class C shareholders. The payment is set to escalate based on further disparity in the stock prices (total payout up to $7.5 billion). The SEC filing states that the payout "may be in cash, Class A shares, Class C shares, or a combination thereof, in the Board's discretion."
I think it is clear, based on the Board's actions, that they assign the least value to the C shares and so, if the scenario occurs, I believe they would pay in additional C shares. This could further depress the price of the C shares, which may not be doing well to begin with.
According to The New York Times DealBook, Non-voting shares typically trade at a discount of 4-10%; however, the article offers that this may be a moot point because the current structure (pre-split) is such that even large institutional shareholders have very little voting power. So, there may actually be no meaningful difference in price between voting and non-voting shares.
Is Now a Good Time to Buy Google?
Individual investors are left with tough decisions: Do you want to invest before the split and then see half of your investment end up in a class of shares that has no voting power (not that an individual investor had any real voting power with A shares anyway)? Would you want to risk half of your money on a class of shares that may underperform? Remember, you are promised a payout if there is a disparity between share classes; however, you may just receive more shares in a sinking ship. Sure, you can sell those additional shares, but what about the original investment that has already lost money?
Honestly, I am not sure what I am going to do yet. I am definitely not going to sell, but I am cautious about buying more; I figure a smart thing to do is to "crowd-source" it. So, what are your thoughts on the split and investment plans going forward? One of the greatest strengths of Seeking Alpha is that is gives a voice to all well thought-out opinions. So, please share yours in the comments section.
Conclusion
While all this discussion of cyborgs and transhumanism may, at times, make some of us uncomfortable, me included, it will not be slowed due to our anxiety. Lives will be saved; handicaps will be overcome; and the trend will continue to gain mainstream attention and acceptance. Investors would be wise to get out in front. One of the best ways to do this is to invest in Google, who has a proven track record of success.
Disclosure: I am long GOOG. I wrote this article myself, and it expresses my own opinions. I am not receiving compensation for it (other than from Seeking Alpha). I have no business relationship with any company whose stock is mentioned in this article.