The Retail Sales numbers released last week showed that auto sales volumes were up 21.5% from the previous year in April. That was great news for an industry that was looking at 35% to 40% annual declines only a year ago. And, it looks like the recent strength should continue.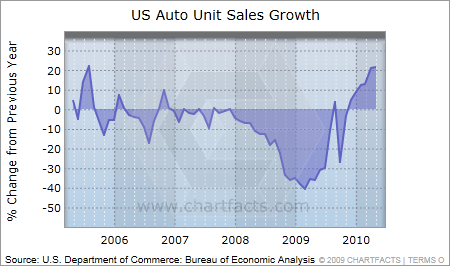 Between 2000 and 2008, auto sales proceeded at an average annual rate of about 16 million units. That ended abruptly in 2008, and by Feb 2009 that number had dropped to just over 9 million units. For an industry that had been struggling to sustain profitability at the 16 million unit level, the decrease in market size by over 40% was devastating. Industry executives promised to retool their businesses to ensure they could be profitable going forward even at a 10 million annual unit pace in the market.
If they got anywhere near that level of efficiency, the future could be very good. First, the recent surge in sales could indicate that the sales levels of the past 18 to 24 months will prove to have been artificially low. In fact, they may have created pent up demand to be unleashed when the economy got better. (The spike in Aug 2009 was the cash for clunkers program.)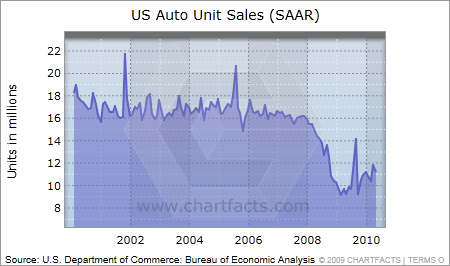 And, with benchmark interest rates still hovering at or near 50 years lows, monthly payments are very affordable.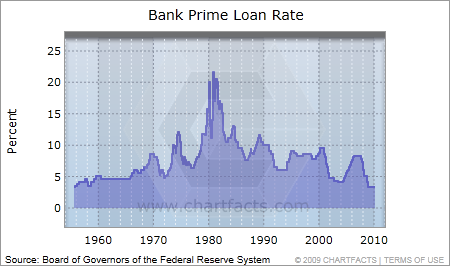 Finally, fuel prices appear to be poised to drop again. Oil prices have dropped almost 20% over the last week in response to the strengthening of the dollar. The current $70/barrel price point has generally corresponded to a gas price at the pump of around $2.60 to $2.65, 30 cents below where they stand today.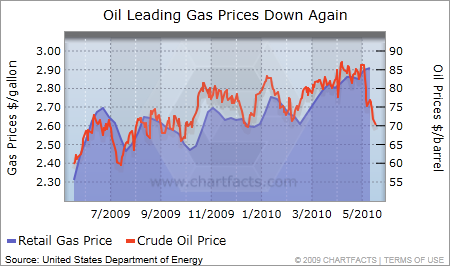 Ford has already begun to see the leverage in its business model from the improved market. It recently posted its first string of four consecutive profitable quarters since 2005. There should be more in the near future.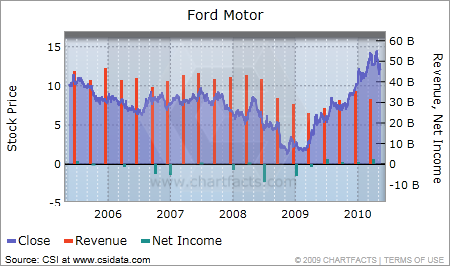 Disclosure: No positions