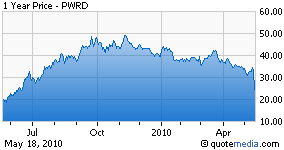 Stable Q1 results, weak Q2 guidance.
Perfect World (NASDAQ:PWRD) reported 1Q10 earnings Monday morning. In Q1, Perfect World's revenue grew 2.8% sequentially to $91.6 million, 1.7% lower than my estimate of $93.2 million. The growth was primarily driven by one-time promotions, which caused average revenue per active paying customer (ARPU) to jump 37.2% Q/Q to RMB 306. GAAP EPS came in at $0.84, in line with my estimate.
For 2Q10, Perfect World guided for RMB 594-625 million ($86.98-91.52 million) revenue, implying -5% to 0% sequential growth. The guidance is weak because it implies the first quarter-over-quarter revenue decline for Perfect World since its IPO in July 2007.
Perfect World shares declined 25% on Monday, reflecting investors' two major concerns. First, the increasingly intense competition in China's online game industry, which caused Perfect World to reduce the level of monetization in Q2 in order to retain players. Second, the large decline in the usage of new game Fantasy Zhu Xian, which makes investors worry about incoming games Forsaken World and Dragon Excalibur.
I believe Fantasy Zhu Xian's recent weakness is not a big surprise, and it does not mean Perfect World's business model is broken. Perfect World's recent games have followed the same pattern: Their popularity, measured by search volumes, dropped significantly in the several quarters following commercial launch. Before Fantasy Zhu Xian, this pattern was seen in Perfect World's two previous games: Pocketpet Journey West and Battle of the Immortals (Charts 1, 2, 3).
In fact, this pattern is shared by most Chinese online games. For example, a similar pattern is seen in the three most successful new games in 2009 -- Cheng Ji Si Han, Shu Men, and A.V.A (Chart 4) -- although these three games' popularity dropped slower than Perfect World's games.
The main reason why Perfect World has kept growing is that it keeps launching new games whose contribution offsets declines in old games. The key to Perfect World's business model is its ability to keep launching new games at a faster pace than its competitors. Forsaken World and Dragon Excalibur may follow the same pattern, but this is not a problem as long as Perfect World keeps launching successful games.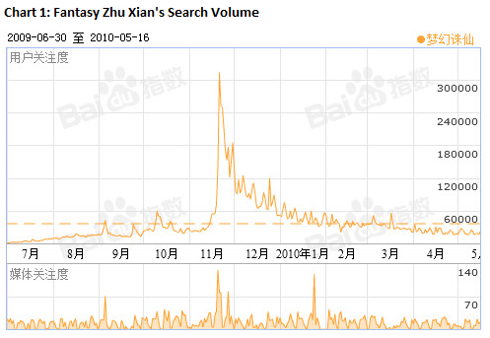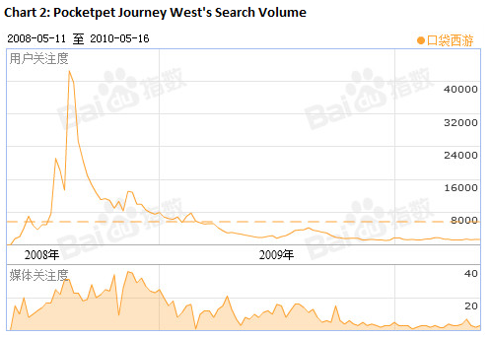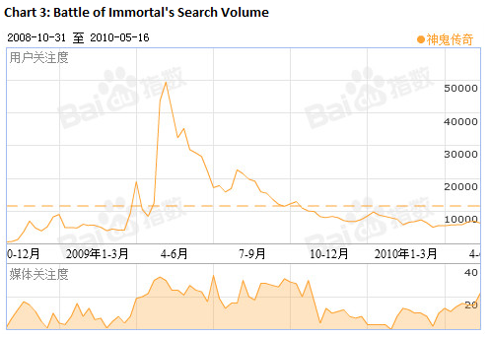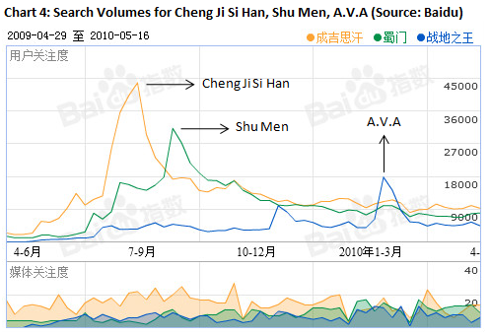 Disclosure: No positions