(Editors' Note: This article covers a stock trading at less than $1 per share and/or has less than a $100 million market cap. Please be aware of the risks associated with these stocks.)
Well Power, Inc. (OTCQB:OTCPK:WPWR) is a name that I believe is currently the target of a penny-stock promotion scheme. It is my view that the stock's intrinsic value is somewhere near $0, and it is with conviction that I recommend that any investors currently in the name sell the entirety of their stakes immediately. Today's morning weakness could be a signal that the dump is near. I also believe that Well Power, Inc is a stock definitely worth shorting. My track record of identifying and publicly exposing such highly overvalued equities is excellent:
Company Background
The Company has acquired an exclusive license from MEC, a Canadian publicly listed company that is developing mobile and scalable Wellhead Micro-Refinery Units (MRUs) deployable close to the wellhead to process raw natural gas into liquid fuels and clean power. As a result of the License Agreement, the Company is now a development stage company seeking to commence the new business of distributing MRUs in the State of Texas and from there into other geographical areas.
The Company is looking to position itself as a technology company, which will provide oil and gas producers and operators a solution to process otherwise wasted natural gas, including stranded, shut-in, flared and vented gas and produce valued end-products including Engineered FuelTM (diesel, diluents, synthetic crude) and electrical power.
For more information about the Company please visit our website at www.wellpowerinc.com
Little Revenue. Debts. No Business. Bright Future?
As is usually the case with these types of hyped up scams, it takes only one quick glance at the balance sheet to realize that the $89M market capitalization that this equity commands is beyond ludicrous. With $0 in total current assets and $105,816 in current liabilities in recent quarter is clear they are not going in the right direction. I find it difficult to believe that the company can make any moves in the right direction. They really can't and its my suspicion that the purpose of this company is not to succeed but to sell stock. The recent volume is due to overly bullish promotional mailers.
Picture of WPWR chart
You can see that trading in Well Power, Inc. started seeing really big volume on Feb 10, 2014. I first received an email from Stocktips.com on Feb 9, 2014 at night. The emails linked to a landing page with a bullish video of Well Power, Inc. Email campaign had a disclosed budget of 4,100,000. Coincidence with the time of email campaign and volume in Well Power, Inc.? Absolutely not.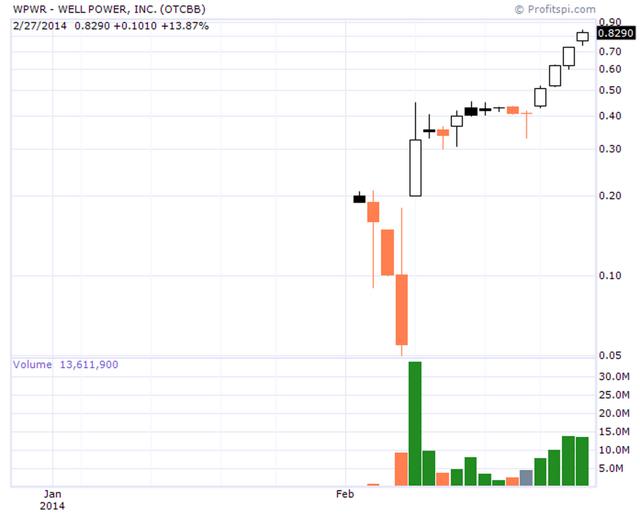 Email Campaign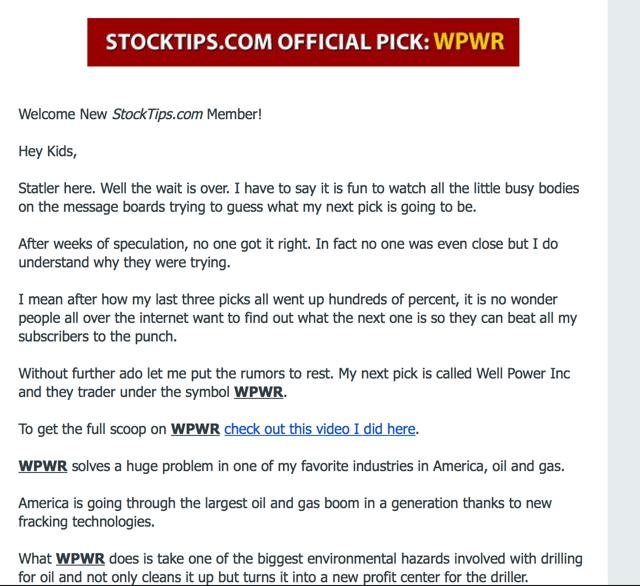 Disclaimer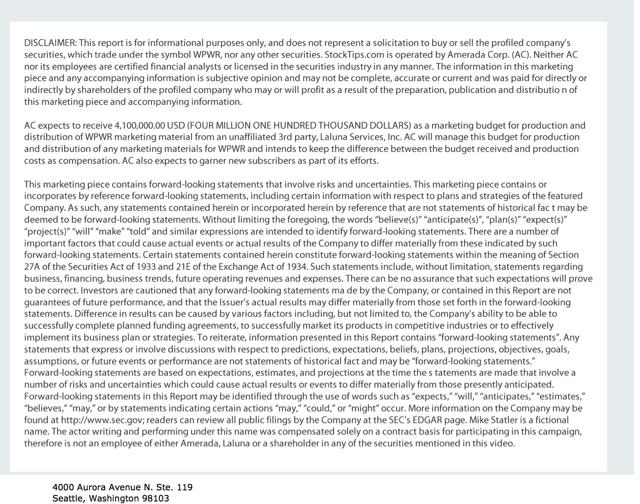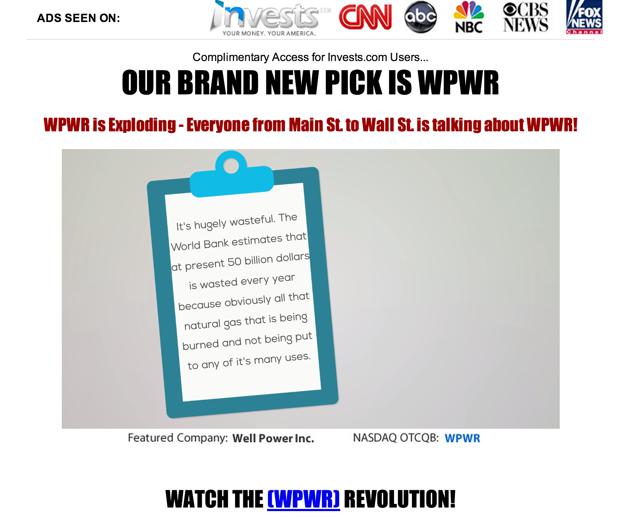 ". AC expects to receive 4,100,000.00 USD (FOUR MILLION ONE HUNDRED THOUSAND DOLLARS) as a marketing budget for production and distribution of WPWR marketing material from an unaffiliated 3rd party, Laluna Services, Inc. AC will manage this budget for production and distribution of any marketing materials for WPWR and intends to keep the difference between the budget received and production costs as compensation. "
You can see obviously someone is interested in increasing public awareness for Well Power, Inc. Most likely the insiders who have 48,750,000 free trading shares in Well Power, Inc. Why else would someone spend $4,100,000 to increase public awareness? At these levels those are worth 41,000,000! It is worth it to them because if they can bring in buyers and liquidate their shares around these prices that can mean millions in profits! Running pump and dump schemes is a lucrative business and that is why we see it way to often. My job is to wake you up.
StockTip Promotion History
Websites
This stock promotion group tend to couple their email promotion with a nicely done promotional video.
Amarium Technologies Inc. (OTCPK:AMMG)
Disclosed Budget: 20,000
Shares Outstanding: 31,173,661
Promotion High: $.59
Market Capitalization at High: $18,392,459
Percent Drop: 77%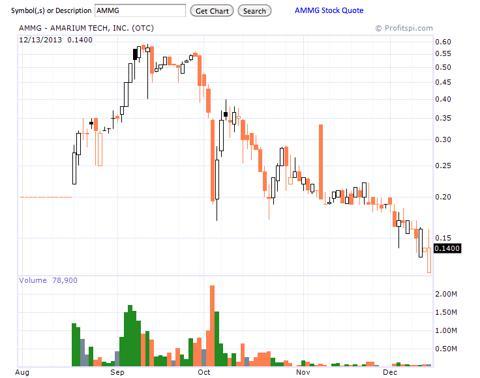 Disclosed Budget: $1,100,000
Shares Outstanding: 155,550,000
Promotion High: $.96
Market Capitalization at High: $149,328,000
Percent Drop: 75%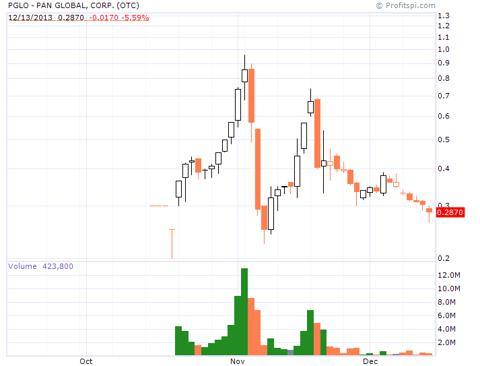 Tiger Oil and Gas. (OTCQB:TGRO)
Disclosed Budget: $2,500,000
Shares Outstanding: 42,728,159
Promotion High: $1.59
Market Capitalization at High: $67,937,772
Percent Drop: 84%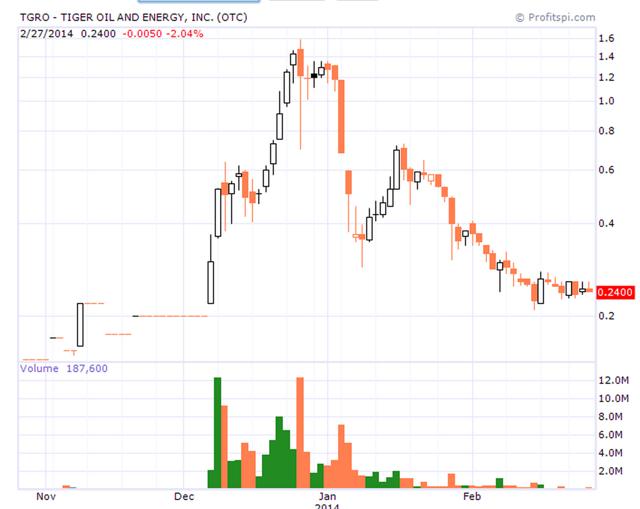 Recent SEC Halts
The SEC is finally cracking down on pump and dumps lately. Here is a list of big stock promotions that have been halted recently. I believe Well Power, Inc. has a chance to be next. Stocks that get halted tend to reopen 2 weeks later down 70%+. My latest report on Imogo Mobile Technologies Corp was halted five trading days after my report was published. Makism 3D Corp. and Life Stem Genetics were two pumps that halted after my articles as well.
My Recommendation
If you own shares of this company, get out now. Do not hope that you can hang on to sell them to a greater fool. These shares are worthless. I have showed you that the reason for the promotional mailers indicates that the individuals behind this stock scam are trying desperately to unload their worthless shares onto the unsuspecting public and book a huge profit before the inevitable collapse. If you are a more sophisticated investor and can get a borrow on these shares, then I believe that shorting this name will be highly lucrative for you. In this stage of the promotion with the stock halt risk it is not worth staying long overnight to make .05-.10 more in gains when there is a risk of 70% in losses.
It's the same story with all the Stocktips.com promotions why would Well Power, Inc be any different?
I contacted the company with my concerns, and I am waiting to hear back.
Disclosure: I am short WPWR. I wrote this article myself, and it expresses my own opinions. I am not receiving compensation for it (other than from Seeking Alpha). I have no business relationship with any company whose stock is mentioned in this article.