It's another rocky session, driven by confusion with a dash of anger, frustration, and real concern. I say real concern because the nature of human beings is to give a hoot when they're in trouble and forget about the risk once the coast (appears to be) is clear. (It's not only kids that have to make the same pledge with God when the chips are down only to stray off the reservation later.)
It is interesting that Germany of all places panicked, it would have seemed France (not trying to belittle) or some other nation would be the first to circle the wagons.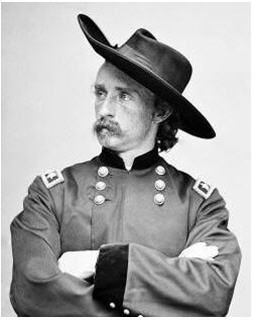 Of course, Germany is trying to get the rest of its European neighbors to erect short bans while red faced EU officials ask for coordinated actions. I'm not sure if they are saying they agree with Merkel's observation about the "existential threat" or saying no more surprises.
Speaking of circling the wagons, I wonder if Custer's last words were "let's ban naked shorting."
Housing Market
Bad news continues to come from the housing market. Delinquencies climbed to an all-time record high to more than 10% of all mortgages. Taking the amount of homes that are delinquent (10.06%), coupled with the 4.63% homes in foreclosure, brings the amount of mortgages in serious trouble to a whopping 14.61%.
Click to enlarge: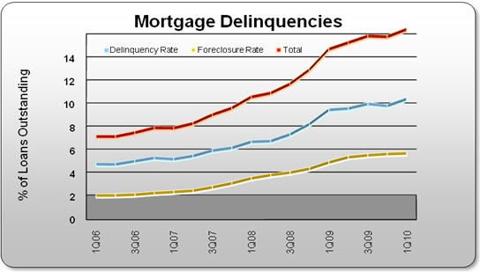 Closer Look at Housing
David Urani -Housing Analyst Wall Street Strategies

Mortgage application trends have suddenly become a red flag (again) recently, as applications for new mortgage purchases have fallen 8.9% and 27.1%, respectively in the last two weeks. It is no coincidence either, the decline started in the first week of May, immediately following the expiration of the nationwide tax credit for home purchases on April 30. Not only have purchases begun to drop sharply, but the new level of purchase activity represents the lowest level since 1997. It has been a worry of ours for several months now, and the evidence so far points to a dramatic decrease in housing demand. The following chart outlines only the purchases since the beginning of March.
Click to enlarge: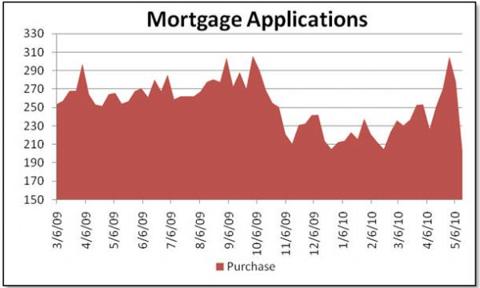 Not only will the excitement of the tax credit have worn off, but it is also possible that the credit pulled forward a large amount of sales, potentially dampening the usual seasonal uptick in sales in the spring and summer. It's another reminder that housing is in fact amidst a full-blown bailout and is likely to backtrack when left on its own.

On the other hand, mortgage refinancing activity actually increased as a result of mortgage rates falling back down to the sub-5% level. It's interesting to note that the problems over in Europe actually may have helped the mortgage market. There has been a flight to the safety of U.S. Treasuries, generally lowering interest rates, including those of mortgages.

It's good news for those homeowners that are still looking to lower their monthly payments, considering they are still able to refinance at near-record low interest rates of 4.83%, despite the Fed ending its mortgage security purchases in March.
Click to enlarge: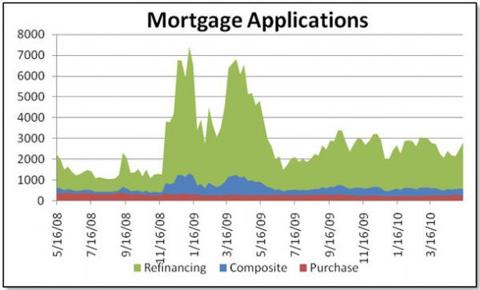 Summary

I think the market is oversold, and if governments around the world stop panicking and also get the message from voters we could get a bounce. We are asking subscribers to take profits on SDS for now, and we are looking to become aggressive.
Disclosure: None