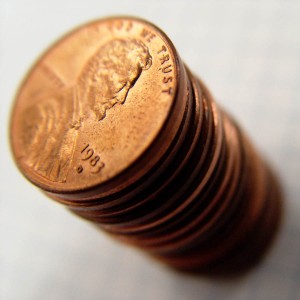 Copper exchange traded funds (ETFs) took a nosedive earlier this week before rebounding the most they have in three months on Friday. Clearly, this metal is looking for some direction.
It's been a wild ride for copper this week.
According to Millie Munshi and Anna Stablum of Businessweek, copper plunged 6.4% on Monday as investors worried that European finance ministers would impose austerity measures to improve the financial situation of the European Union. On Tuesday, the finance ministers assuaged those concerns by vowing to impose measures only on countries with high deficits such as Spain and Portugal.
By Friday, the metal was trading up as much as 3.5% to its highest level in three months. What's with all the push-pull? Blame it on a mix of conflicting economic news that's showing both the good and the not-so-hot of the markets:
The U.S. housing market is improving. Housing starts rose last month to the highest level since October 2008. Builders are among the biggest users of copper, putting about 400 pounds on average into a single home.
Concerns about demand in China were assuaged later in the week as the country imported the second-largest amount of copper since last June.
Analysts caution that things could be touch-and-go with copper for awhile, though:
On the sell side of the trade, experts say that the financial situation in Europe and the slowdown of the Chinese economy have put an oversupply of copper on the market, reports Barani Krishnan of Reuters.
On the buy side, some experts believe that copper still has some downside potential, but think the market will bring copper prices back over $3 a pound.
On the hold side, experts say that as copper gets cheaper, demand will pick up, producing somewhat of a floor on copper prices. They think the market will tend sideways until 2011, when a supply deficit is expected to kick in.
Any regular reader of this site knows what we're going to say: watch the trends. Copper exchange traded notes (ETNs) and ETFs are below their trend lines right now, and while a strengthening economy and global demand could continue to push prices for the metal higher, a wait-and-see approach may be in the offing.
First Trust ISE Global Copper (NASDAQ: CU)
iPath DJ-UBS AIG Copper ETN (NYSEArca: JJC)
Sumin Kim contributed to this article.