Reading the financial press, I'm seeing the usual confusion about gold.
Now they're calling it a safe haven asset. A year ago it was routinely referred to as a risk asset.
Both of these descriptions aren't even gross oversimplifications – they simply miss the essence of what drives gold demand.
Here's the key point to understand about gold: it isn't a risk OR safe haven asset, because it doesn't move with or against risk appetite. Rather it rises with fear about the value of paper currency, regardless of overall risk appetite. That fear can occur in both bull and bear markets.
Here's proof.
Throughout the entire risk asset rally of March – December 2009, gold rose along with the S&P 500.
Here's a weekly chart of the S&P 500 (click to enlarge), a good barometer of general risk appetite. Note how it rose from March –December 2009.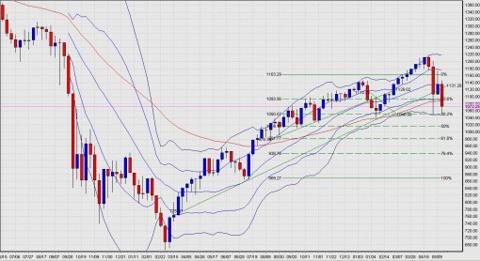 S&P500 WEEKLY CHART COURTESY AVA FX 42MAY21 H
But look, so did gold (click to enlarge)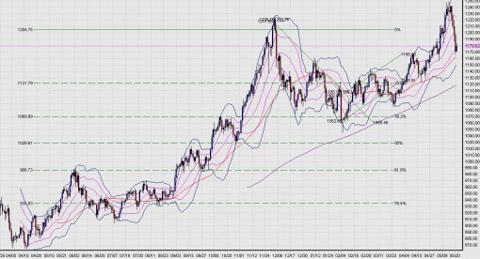 GOLD DAILY CHART COURTESY AVAFX 47 MAY21
Why?
Fear of inflation. The US dollar was selling off on fears of impending hyperinflation from the Fed's massive stimulus program. The global economy was widely believed to be recovering, and it was feared that this growth would soon unleash inflation from the supposed large increase in the money supply (also an oversimplification because this reasoning fails to consider whether the money was actually circulating in the economy).
Now look at the two charts again for the period of mid-April to mid-May 2010.
The S&P 500, our risk appetite barometer, fell hard as the EU Debt Crisis metastasized into the global market-crasher it remains. Yet gold rose sharply during the same period, just like a safe-haven asset such as the USD.
Why? Fear that the euro would lose value, either via disintegration of the EU or devaluation via money printing needed to bail out Greece and other troubled nations (or more correctly, the big European banks holding their bonds).
In sum, gold rises when markets think paper currency is more likely to lose value, be it due to:
Inflation from growth during good times when too much money chases too few goods, or
Financial system or currency collapse
Conversely, expect gold prices to drop when there is no concern about the loss of value of paper currency or in deflationary periods, when its value is rising, again, regardless of whether overall risk asset markets are rising or falling.
Why is this especially important to know now? Because for the coming months, deflation is the bigger concern than inflation as China and the EU both experience slowing growth, and the inflation figures remain tame in both the US and Japan.
Disclosure: No Positions