Mattel Buys Mega Brands
It's said that nothing succeeds like success, and Lego's recent success has spurred on Californian toy maker Mattel (NASDAQ:MAT), based in El Segundo, to envision a new future in children's plastic bricks. Mattel are the makers of the famous lineup of Barbie dolls, Hot Wheels, Matchbox, Tyco, and Disney Princess. The company boasts strong stock performance recently (see below).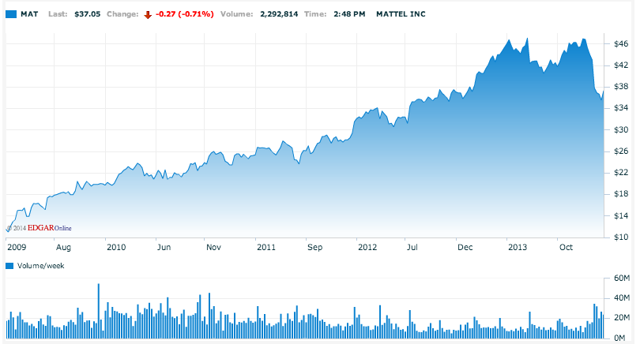 (Nasdaq.com)
Why is Mattel Rebuilding?
Lego's recent success, most recently through the Lego movie, has spurred change, fierce competition, and mega-deals in the toy industry, which Mattel has joined. Lego's winning streak in recent years includes the following highlights:
• The Lego Movie won accolades from the general public and positive reviews from movie critics. It not only became a runaway box office hit, but it also spurred the idea of two spinoff films.
• Lego CEO Joergen Vig Knudstorp released a statement to the effect that the company has quadrupled revenues in less than a decade.
• Bloomberg reported that the company has increased sales by 10 percent every year, with an impressive spike of 9 percent net income.
• The Associated Press reported China, the country with the world's largest population, to be a primary market, along with Europe and the USA.
• Reuters reported that the Lego Company expected to continue to outsell all other toys in the global toy market for many more years to come.
• Even Lego's worst ideas appear to be immensely popular. Lego Friends, for instance, was a series of gaudy bricks in pink and purple designed for girls who wanted to build fashion workshops and beauty shops. Toy critics lambasted it as offensive, condescending, and stereotypical. They considered it so bad that it made Barbie dolls look good. Yet, despite this bitter reception by social activist groups, young girls loved it. The Toy Industry voted it the Toy of the Year for 2013. According to NPR story, sales tripled in 2012, the year it was released.
It comes as no small coincidence that the signature song of the Lego Movie is "Everything is Awesome."
Mattel Wants A Piece of The Puzzle
While Lego experienced a surge in sales, Mattel experienced a slump. Rather than reinvent the brick, Mattel decided to buy a Lego competitor, Mega Brands (NASDAQ:MB), for $460 million. Mega Brands is a toy company in Montreal that builds children's plastic construction bricks and art-and-craft sets.
Mega Brands answer to Lego is Mega Bloks.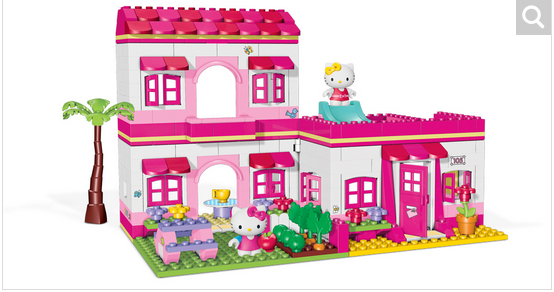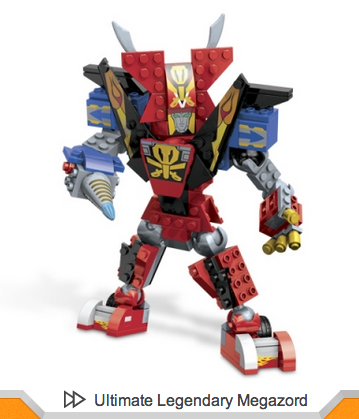 (Hello Kitty Beach House and "Ultimate Legendary Megazord" Mega Bloks examples found at: http://megabloks.com/en-us)
Mattel is investing in the hope that Mega Bloks will appeal to the same subculture devoted to designing thematic worlds with plastic constructions pieces. This is a reasonable assumption considering that there are many similarities between the two kinds of construction sets.
Lego is slightly more expensive and considered to be slightly better in quality. Their bricks are brighter and more durable than Mega Bloks. While Lego bricks have themes like Lord of the Rings, Star Wars, and Harry Potter, Mega Bloks have themes like World of Warcraft, Starcraft, Hello Kitty, and Power Rangers.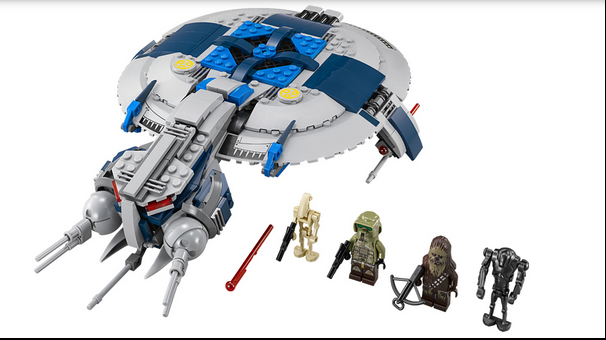 (Lego Star Wars products found at: http://us.lego.com/en-us/starwars/products/episodes-i-to-vi/75042droidgunship)
Mega Bloks, a Canadian company, has not had as much success as Lego in the construction play pattern business space; however, with Mattel's marketing muscle behind it, Mega Bloks has a good chance of growing internationally--and bolstering MAT in turn.
Mega Brand Anticipates Next Level
Mega Brand's board members have approved of the deal with Mattel, and shareholders, who represent 39 percent of the stock, support the deal. The company has 1,700 employees scattered in 17 countries. It estimated its net sales to be $405 million for its fiscal year. Mega Brands President and Chief Executive Officer Marc Bertrand made a public statement to the effect that he saw the deal with Mattel as taking Mega Brand to the next level. Given its strong stock history, Mattel's acquisition of Mega Brands will likely to continue buffering MAT against competition in the future.
Disclosure: I have no positions in any stocks mentioned, and no plans to initiate any positions within the next 72 hours. I wrote this article myself, and it expresses my own opinions. I am not receiving compensation for it (other than from Seeking Alpha). I have no business relationship with any company whose stock is mentioned in this article.