(Editor's Note: This article covers a stock trading at less than $1 per share and/or with less than a $100 million market cap. Please be aware of the risks associated with these stocks.)
Introduction
This article is the first in a multi-part series explaining the bullish case for Bovie Medical Corporation (NYSEMKT:BVX), a maker of electrosurgical generators and accessories. This article discusses recent changes in the company's management and the resolution of legal action the company has been involved in.
The long case for Bovie Medical espoused by this author has been that current pricing by market reflects Bovie's existing product line and sales figures and that the company's potential for future sales and product growth has not been adequately priced in by the market. The author's contention is that the stock remains undervalued when considering the large scope for value creation represented by Bovie's new product pipeline and factoring in the likelihood of these products succeeding in the market.
Future articles in this series will examine the company's balance sheet, products and product pipeline, competitive position, prospects for deals with larger medical device companies, and other pertinent items related to the company's current situation and future prospects.
Management Turnover
Management turnover is often a sign of a company in turmoil that is struggling to maintain its position in the market, or worse, trying to survive. Although Bovie Medical has certainly had its share of setbacks, the recent management changes suggest the players are quite optimistic about the company's future.
Andrew Makrides, formerly Bovie's CEO, has become Executive Chairman of the Board (he was previously Chairman) and resigned the position of CEO. Under Mr. Makrides, Bovie developed a range of breakthrough medical technologies through a combination of acquisitions and R&D. What Bovie had not managed to do under Mr. Makrides' leadership was to consummate a deal with a larger partner to bring these products to market, although the company spent quite some time in "discussions" and "negotiations" according to past press releases.
In addition, August Lentricchia and George Kromer resigned their Board positions, leaving two vacancies.
Bovie's New CEO is a Heavy Hitter
Robert (Rob) Gershon assumed the position of CEO, replacing Mr. Makrides. Prior to joining Bovie Medical, he held a series of high-level positions in major medical devices companies.
Mr. Gershon held simultaneous positions as Vice President for Marketing in the Medical Division and Vice President for Sales and Marketing in the Dialysis Division at Henry Schein, Inc. (NASDAQ:HSIC), these two divisions representing $1.5 billion in annual sales. (Henry Schein is the world's largest distributor of healthcare products and services to office-based dental, medical, and animal health practitioners. Interestingly, the company is headquartered in Melville, NY, which is also where Bovie's headquarters happens to be.)
Prior to joining Henry Schein, Mr. Gershon was a Vice President for Sales and Marketing at Covidien (COV), where he had profit-and-loss (P&L) responsibility for Covidien's $1 billion surgical device business. He was promoted into that position from a previous job as a Vice President for Marketing in which he led a U.S. Regional marketing team with annual sales of $640 million.
Mr. Gershon was very successful in scaling the heights of the corporate ladder, having begun his career as a Research Analyst in Healthcare Practice at Booz Allen Hamilton and eventually ending up with responsibility for billion dollar operations. Why would he move from such an exalted situation to running a company with annual sales of around $25 million?
While such a transition could be motivated by a desire to slow down and lead a more relaxed lifestyle, Mr. Gershon is relatively young and his resume, references, and interests (as found on his LinkedIn page) don't suggest he is interested in slowing down. Mr. Gershon would be unlikely to take the helm of a company as small as Bovie Medical unless he felt there was an exceptional opportunity there. Lest there be any question about this, as his resume amply indicates, Mr. Gershon has been around the block a few times in the medical industry and is someone in a good position to assess the reality (or lack thereof) of an allegedly major opportunity. Upon accepting his new position as Bovie CEO, here is what he had to say:
"These are the most dynamic times our industry has ever seen and with innovative growth technologies such as J-Plasma® coupled with a robust pipeline of great new products Bovie is well-poised for explosive growth. I'm honored to join a company with such a rich history and bright future," commented Robert Gershon.
According to Mr. Gershon's LinkedIn page, he has particular depth of expertise in new product development and launches, mergers and acquisitions, strategic business planning, and building high performance teams, among other areas. This has the smell of someone brought in to turn the "discussions" and "negotiations" into actual signed contracts. In addition, Mr. Gershon's past history with Covidien and Henry Schein would leave him with high-level inside contacts at these companies. As discussed later in this article, Covidien is a major player in the wound care market and Bovie's J-Plasma technology has applications in this area, which could make it of interest to Covidien. With Henry Schein being the world's largest distributor of healthcare products and services to office-based dental, medical, and animal health practitioners, were Bovie to score a distribution agreement with the company, it could be a tremendous boon to Bovie's sales of both its existing product line and new products being introduced or planned for introduction.
New Board Member: No Slouch
Ian Sheffield of Great Point Partners (NASDAQ:GPP), which recently led a $7 million equity investment in Bovie Medical, is the second addition to Bovie's Board of Directors. According to Mr. Sheffield's resume on LinkedIn his past experience includes - among other positions - time as a Product Manager at Medtronic (NYSE:MDT), a Group Marketing Director at Medtronic Vascular, and a Marketing Director at Medtronic Vascular, before he moved into the world of hedge funds and private equity funds with a specialization in both public and private healthcare companies.
Medtronic is very interested in electrosurgery, as shown by its acquisition of both PEAK Surgical and Salient Surgical and its formation of Medtronic Advanced Energy. Bovie's J-Plasma enjoys substantial technological superiority - including better patient outcomes - as compared to the PEAK PlasmaBlade™. The competitive danger to Medtronic is that another large medical device company could either join forces with, or acquire, Bovie Medical and start taking market share away from Medtronic. Further, the superiority of J-Plasma would act to increase the market size for plasma-based products at the expense of other approaches, such as laser surgery. For both these reasons, it could be very much in Medtronic's interest to make a move on Bovie, whether that be as a partner or an acquirer. Mr. Sheffield's history with Medtronic could be helpful in negotiating such a deal, just as Mr. Gershon's past positions with Covidien could be useful there.
One More Board Member May Come
As part of the agreement with Great Point Partners (GPP), Michael Norman may also step down from the Bovie Medical Board of Directors and be replaced by someone of GPP's choosing. This will give GPP another opportunity to add a Board member with connections to one or more large medical device companies.
The Livneh Lawsuit Settlement
The Livneh et al vs. Bovie Medical Corporation et al legal action concluded with a settlement in which Bovie agreed to pay Steve Livneh a total of $400,000, the sum being divided into a series of installments with the last due on May 15. Bovie's Form 8-K describing the settlement contains a very important statement:
"With few exceptions, the terms of the Agreement replace and supersede the terms of the Confidential Settlement Agreement and Mutual General Release entered into as of December 28, 2011, which was the subject of prior disclosures and formed the basis of the Litigation."
This statement is very important because it means that the only ownership or license Mr. Livneh has in the technologies assigned to him in the previous legal settlement are those granted to him in the new settlement. Since the new settlement only provides for a license to the Seal-N-Cut device (exclusive in China, non-exclusive everywhere else), the previous assignment of other intellectual property from Bovie to Mr. Livneh is now null and void, with all ownership and / or license rights returning to Bovie.
The specifics of the Seal-N-Cut license from Bovie to Steve Livneh are spelled out by Bovie in the Form 8-K as follows:
"The Company granted Livneh an exclusive, transferable, irrevocable license to make, have made, use, market, and sell the Seal-N-Cut device in the People's Republic of China ("PRC") and a non-exclusive, transferable, and irrevocable license to make, have made, use, market, and sell Seal-N-Cut anywhere other than PRC. The Company and Livneh each agreed to pay the other a royalty equal to three percent (3%) on their Net Sales (as defined in the Settlement agreement) of Seal-N-Cut. Upon execution of the Settlement Agreement, the Company transferred to Livneh (i) three (3) Seal-N-Cut hand pieces, (ii) two final assembly test fixtures not utilized by the Company, (iii) a PK generator and footswitch, (iv) miscellaneous parts and materials, (v) various documents relating to Seal-N-Cut, and (vi) the Company's rights to certain Seal-N-Cut molds."
Implications of the Livneh Settlement
Prior to the most recent settlement, Mr. Livneh founded Dynament Corporation, headquartered in Amherstburg, Ontario, Canada and which he described as having operations in China and Ecorse, Michigan. As of October 2013, Dynament had four employees in addition to Mr. Livneh and plans to reach twenty or thirty by the end of 2014. Mr. Livneh added further color to his plans with the article reporting:
"He said he hopes to be established by December and estimates production and shipping to be underway by the middle of next year."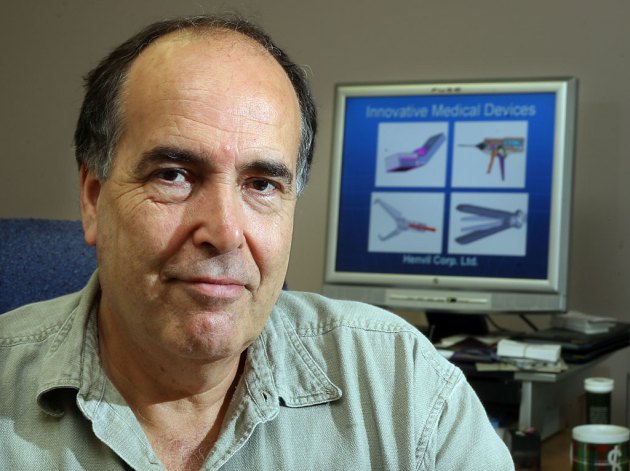 Figure 1: Steve Livneh and Dynament. Photo from The Windsor Star blog.
The new legal settlement resulted in Mr. Livneh and Dynament losing almost all of the technology granted to Mr. Livneh by Bovie in the previous legal settlement; the only remaining rights are an exclusive license to Seal-N-Cut limited to China and a non-exclusive license valid everywhere else. The settlement has left Dynament in a much weaker position than it formerly inhabited. Further complicating matters for Dynament is the fact that it wasn't projected to have a substantial Seal-N-Cut production capability until mid-2014 at the earliest - and the outcome of the new settlement may delay the development of the manufacturing capability (e.g., by discouraging additional investment in the company that would have been used for creating the production facilities). Livneh and Dynament are suddenly much more dependent on Bovie Medical as reflected in the settlement:
"The Company also agreed to make certain upgrades to the ICON VS generator previously sold to Livneh, (ii) sell Livneh three (3) additional ICON VS generators designated as "not for human use", subject to certain terms and conditions, complete the testing and validation of the ICON VS generator within six (6) months, (iv) sell Livneh up to 150 additional ICON VS generators for use on humans, subject to certain terms and conditions, and to provide Livneh with various information relating to the ICON VS generator."
The terms are an indicator that Dynament is dependent on Bovie Medical for a supply of the Seal-N-Cut generators. If Dynament chooses to enter the Chinese market prior to developing its own generator production capability - which makes sense as time to market is often the difference between success and failure - then Dynament will need to purchase generators from Bovie. If Dynament does well and sells the full 150 units, the resulting revenue to Bovie would be $2.25 million, assuming a sales price of $15K each. Bovie's profit on these sales would almost certainly exceed the $400K paid to Mr. Livneh, more than recouping the lawsuit settlement cost.
Three more points should be mentioned regarding the outcome of the Livneh lawsuit.
First, the value of the technology lost by Bovie in the first Livneh lawsuit (e.g., the MEG) and regained as a result of the second lawsuit exceeds the $400K Bovie agreed to pay Mr. Livneh as part of the settlement. Bovie's 2011 Annual Report (Form 10-K) stated that an expense of approximately $737,000 was recorded in Q4 2011 for the transfer of the MEG and the Modullion intellectual property. The return of this intellectual property will have a positive effect on Bovie's balance sheet independent of any generator sales.
Second, with the deterioration in the position of Mr. Livneh and Dynament due to the technology loss - not to mention their need to develop production facilities - going back to Bovie and making some kind of deal, such as acting as Bovie's distributor for a range of products in China, could make a lot of sense. This would leverage both Bovie's existing manufacturing capability and Mr. Livneh's contacts in China, enabling faster market entry while reducing start-up costs. With the recent turnover in Bovie's management, Mr. Livneh should find it more palatable to work with Bovie.
Third, if Mr. Livneh and Dynament do decide to work with Bovie in the future, it could be to their advantage to include additional technology in a deal, provided the terms are favorable. Mr. Livneh is a prolific inventor and has continued to devise new medical technologies since departing Bovie. A previous Seeking Alpha article on Bovie ("Insiders Believe Bovie Medical is Undervalued") showed that despite Mr. Livneh's apparent alienation from Bovie management, he recognized the potential future value of the company and wanted to retain as much ownership as he could. Having taken a logical rather than an emotional approach to his relationship with Bovie, it is plausible that he might consider Bovie for OEM production of his new medical products.
Figures 2 through 4 that follow show a series of photographs related to Bovie Medical's production facilities and capabilities. Note that Bovie owns two 11 axis lathes designed for high production throughput, as disclosed by management at the December 29, 2009 Annual Shareholders' Meeting. Management suggested they were of the A20-A32 class, of which the example shown in Figure 4 is representative.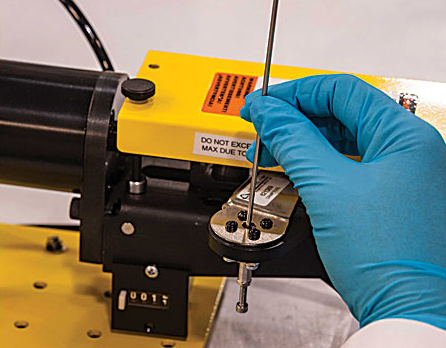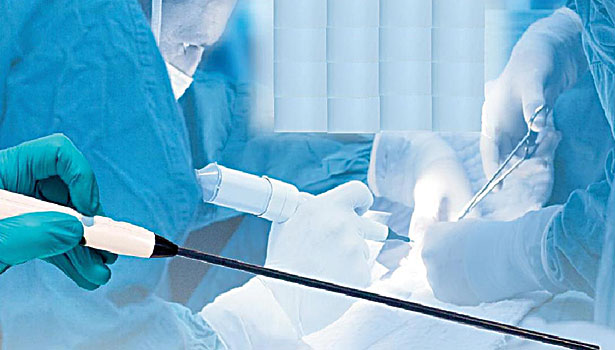 Figure 2: Photos from an Assembly Mag article on Bovie Medical. The upper photo shows one of the steps in the assembly of the J-Plasma handpiece, while the lower photo shows the J-Plasma in use.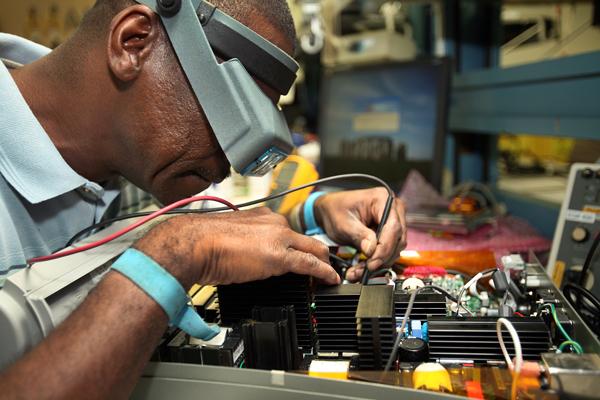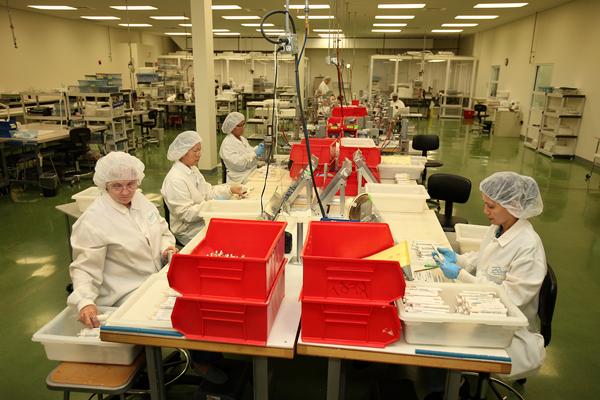 Figure 3: Photos from the Tampa Bay Business Journal of Bovie Medical production facilities in Clearwater, FL.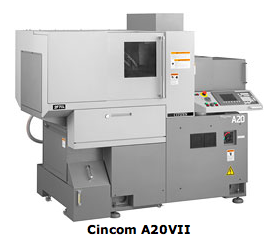 Figure 4: Photo of a Citizen Cincom Swiss lathe model A20VII, taken from a previous Seeking Alpha article on Bovie Medical.
The Keen Lawsuit Has Been Resolved
In August 2013, Bovie lost a federal lawsuit to its former General Counsel, Leonard Keen, Esq., resulting in an accrued charge of $1.04 million, this amount representing severance pay of $622,500, attorney's fees, and reinstatement and accelerated vesting of 85,417 unvested stock options. As with the Livneh settlement, a substantial amount of this cost could end up returning to Bovie. With the return of the forfeited options, Mr. Keen now holds 110,000 Bovie Medical options with an exercise price of $7.45 per share. If the Bovie share price makes a strong move upward and Mr. Keen exercises these options, $819,500 in cash will be returned to the company. Previous Seeking Alpha articles on Bovie Medical have shown that this is quite plausible.
Remaining Issues
In 2011, a shareholder lawsuit was filed by Bruce Arbit and Curt Coulter against Bovie Medical and a large collection of upper management figures alleging breach of fiduciary duty. The case is Arbit et al. v. Makrides et al., case number 8:11-cv-02020, in the U.S. District Court for the Middle District of Florida. Although there is undoubtedly a lot going on in the background that we don't see, outwardly it appears that to say it has proceeded at a snail's pace would be an insult to snails. In any event, Bovie Medical has been dropped from the list of defendants - the remaining defendants are all either current or former Bovie management figures - and thus the ultimate outcome of the case should not have a significant effect on Bovie. Further, even if the company were somehow added back as a defendant, should a substantial share price increase occur (e.g., following an announcement of a large OEM contract with a leading medical devices company), the plaintiffs would have a much harder time winning their case.
A German company, Söring GmbH has a line of surgical products that includes helium-based cold plasma coagulators. Söring originally became involved in helium plasmas for medical applications after obtaining IP from another German company (JUMP Agentur) involved in a joint venture with Bovie. The original patent for the basic plasma technology stemmed from work by Russian researchers. Söring filed and obtained a patent that could potentially infringe on one or more of Bovie's J-Plasma patents. If it came down to a serious dispute, there are several reasons why Bovie would almost certainly end up eventually prevailing. For example, Bovie has very wide technology and application coverage based on its patents and patent applications. Thus, even if Söring prevailed in patent litigation, it is unlikely the company could provide much more than a very basic, narrow product offering without running afoul of other Bovie patents. (Also note that Söring has had some problems with FDA regulatory compliance.) This would incentivize Söring to license its patent to Bovie. If by then Bovie has announced an important deal involving J-Plasma with a large medical device company, this will further incentivize Söring to cut a licensing deal as it will be clear Bovie is so far ahead there is no point in trying to compete against Bovie.
A final word of caution: Bovie Medical experienced a lot of volatility in its share price between 2006 and 2010. Its share price has been much steadier since then. Nevertheless, being a small company with a low market cap, anyone investing in Bovie should be mentally prepared for potentially large swings in the share price. Also as a consequence of its small size and comparatively narrow product range, Bovie has a higher than average risk of being overtaken by competitors or events such as sudden product obsolescence in face of new technology. Exercise care.
Disclosure: I am long BVX. I wrote this article myself, and it expresses my own opinions. I am not receiving compensation for it. I have no business relationship with any company whose stock is mentioned in this article.