Alternative energy sources are becoming more important every day but fossil fuel will continue to play a vital role in our immediate future. More power is being produced with sunlight, wind and geothermal, but the workhorses of electrical power generation in the U.S. are the coal and natural gas plants.

For all the talk about green energy — solar, wind, geothermal — our way of life is primarily powered by burning the stuff we get out of the ground with more than two-thirds of electrical and transportation needs coming from coal, fossil fuels and natural gas.
The T. Boone Pickens plan includes the following recommendations:
Create millions of new jobs by building out the capacity to generate up to 22 percent of our electricity from wind. And adding to that with additional solar generation capacity;

Building a 21st century backbone electrical transmission grid;

Providing incentives for homeowners and the owners of commercial buildings to upgrade their insulation and other energy saving options; and

Using America's natural gas to replace imported oil as a transportation fuel in addition to its other uses in power generation, chemicals, etc.
Most of the fuels other than natural gas are to be viewed as complementary, and do not compete with renewables due to the economics of getting them to the market. It is natural gas on which we will have to rely upon in order to make the U.S. energy secure for the next thirty years.

Electricity cannot be stored on the scale that utilities distribute it and is used the moment it is produced. Dependency on solar and power generation can actually increase the need for backup natural gas, coal and fossil fuel plants because of the whims of the weather.
The U.S. has had a moratorium on new nuclear plants for decades and they are unlikely to approve new hydroelectric dams anytime soon. It is already illegal for utilities to build new coal plants or enter into new contracts to buy coal power.

That will increase the need for natural gas power generating plants. Expected advances in energy storage, conservation, efficiency and new ways of making power will mean Americans are about 30 years away from getting most of their power without burning fossil fuels.
click to enlarge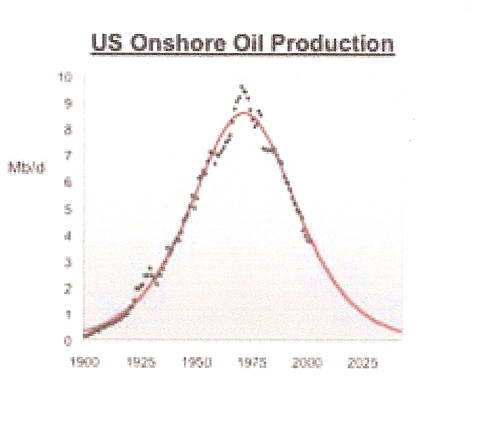 Click to enlarge

Nearly 33% of every barrel of oil imported into the U.S. is used by 18-wheelers moving goods around and across the country by burning diesel. An over-the-road truck cannot currently be moved using current battery technology.
Fleet vehicles like buses, taxis, express delivery trucks, and municipal and utility vehicles, any vehicle which returns to the "barn" each night where refueling is a simple matter, will be replaced by vehicles running on clean, cheap, domestic natural gas rather than gasoline or diesel fuel.
For owners of trucks, buses, locomotives and construction equipment, which run mainly on diesel, it also means additional costs to retrofit their existing engines to burn natural gas instead of diesel.
The current administration has indicated to the scientific and technical community that they will be given the resources to find a way to kick our fossil-fuel habit. It could be done in 30 years but first we have to have the political leadership to make it work.
Disclosure: No positions