The Dow Industrials has dropped below 10,000 for the first time since February 8. Worse yet, the overwhelming majority of stock ETFs are noticeably lower than they were just one month ago.
That said, many trend-followers look to the 200-Day moving average to determine the long-term direction of their specific investment. Here are 5 that may or may not surprise you:
1. Claymore Airline ETF (NYSEARCA:FAA). I'm not going to tell you that this appeals to me… it does not. Yet an investment in American, Southwest (NYSE:LUV), Alaska and friends has been relatively kind over the last 6 months. Moreover, FAA's recent lows did not break those of Feb. 8.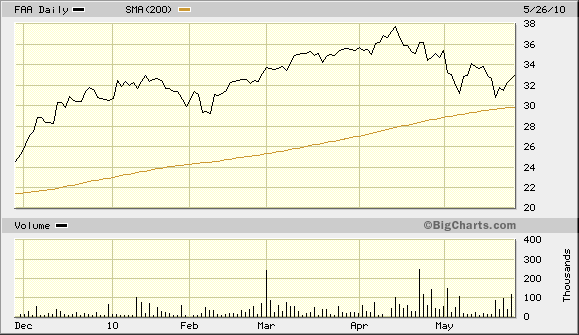 2. Vanguard Consumer Discretionary (NYSEARCA:VCR). I have no particular belief in the so-called strength of the consumer. Yet lower gas prices may act a bit like tax cut (for now). And this VCR has mainstays like McDonald's (NYSE:MCD), Disney (NYSE:DIS) and Target (NYSE:TGT). We still love our fast food and our cheap household items.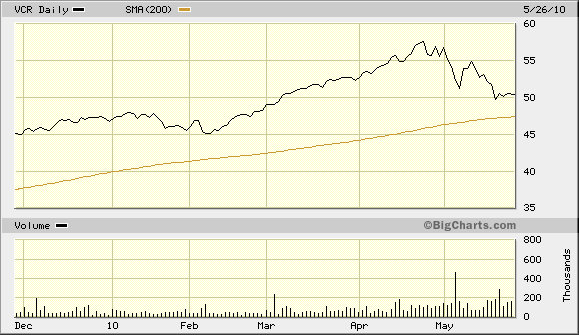 3. SPDR S&P Pharmaceuticals (NYSEARCA:XPH). Eli Lilly (NYSE:LLY) and Johnson & Johnson (NYSE:JNJ) are "Dividend Aristocrats." And legislative hurdles may not hurt profits as originally feared. Bottom line? Pharma is slow and steady.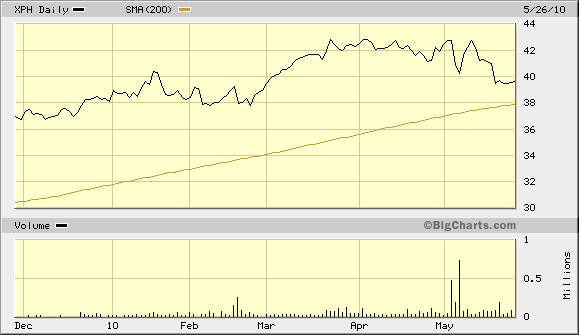 4. iShares DJ Transports (NYSEARCA:IYT). I regard this as one of my "Atlas Shrugged" indicators. Either the economy is going to weather the European impact, and we'll be moving stuff by rail, air and truck. Or…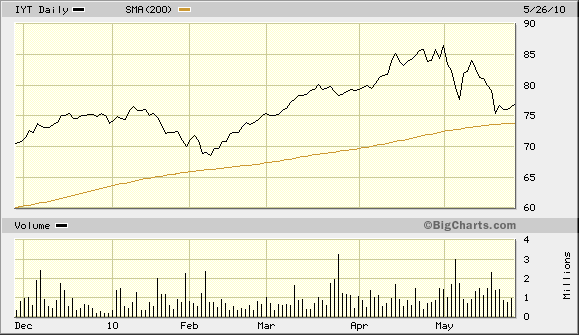 5. iShares DJ Regional Banks (NYSEARCA:IAT). I've provided plausible reasons for why regional banking might be a 2010 surprise in previous commentary. (Review January's "Unloved 2009 ETFs May Become 2010 Superstars.") Should we look at the fact that it's still in an uptrend… or do we worry about LIBOR rates? Do we take note of the "higher lows" from Feb 8… or do we count the number of bank closings in 2010? (I think it's 73.)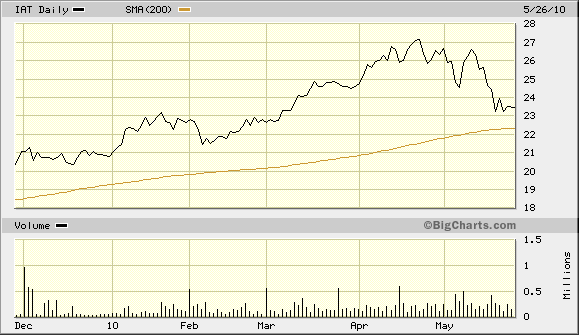 Disclosure Statement: Gary Gordon, MS, CFP is the president of Pacific Park Financial, Inc., a Registered Investment Adviser with the SEC. The company and/or its clients may hold positions in the ETFs, mutual funds and/or index funds mentioned above.The company receives advertising compensation at the ETF Expert web site from Invesco PowerShares Capital Management, LLC and Geary Advisors, LLC. The commentary does not constitute individualized investment advice. The opinions offered herein are not personalized recommendations to buy, sell or hold securities.