Staples, Inc. (NASDAQ:SPLS) has been the leading global distributor of office products for several decades, operating over 2,000 stores in 25 countries and generating larger profits than both of its direct competitors OfficeMax Inc. (NYSE:OMX) and Office Depot Inc. (NYSE:ODP) combined. Although the company traditionally sells its products in store locations, the recent e-commerce business segment has been growing at a fast pace (it garnered $10 billion in revenue during 2012) and is now listed as the second largest online retailer, after Amazon.com, Inc. (NASDAQ:AMZN).
However, concerns have risen lately regarding the company's unsustainable high returns on invested capital, as other non-traditional office distributors like Costco Wholesale Corporation (NASDAQ:COST) and Wal-Mart Stores, Inc. (NYSE:WMT) continue to gain market share in the office supply industry. Furthermore, their e-commerce structures present lower costs structure, thereby challenging Staples' sales strategy and business model. This increase in competition is bound to put additional pressure on retail pricing, causing the firm's excess returns to fall behind in the long term.
Given this complex scenario, in the article below, I will analyze Staples' past profitability, capital, and operating efficiency. In addition, I will take a look at which institutional investors have recently bought the company's shares this past quarter and based on this information, we will get an understanding of the compan's revenues, operating metrics and quality of earnings.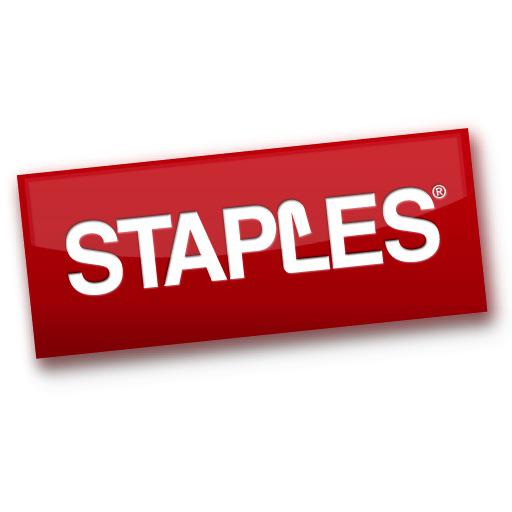 Profitability Analysis
Profitability is a class of financial metric used to analyze a business' ability to generate earnings compared with expenses and other relevant costs incurred during a specific period of time. In this section I will study several profitability metrics, such as return on assets, quality of earnings, cash flows and revenues. By analyzing these four metrics, we will be able to elucidate if the company is really making money.
In addition, I always compare a company's revenue growth and operating cash flow growth. On top of growing revenues, a company should generate improving cash flows, but this was not the case for Staples in the past years. Over the past three years, the company's operating cash flow has decreased by -29%, plummeting from $1.576 to $1.108.
ROA - Return On Assets = Net Income/Total Assets
ROA is an indicator of how profitable a company is relative to its total assets and gives us an idea as to how efficient management is at using its assets to generate earnings. Calculated by dividing a company's net income by its total assets, ROA is displayed as a percentage.
I do not like the fact that Staples' ROA decreased from 6.38% in 2010 to a current -1.64%, as I am always looking to invest in companies that generate increasing metrics. The company's ratio is evidence of it generating less from its assets than it did in 2010, which is somewhat concerning in regards to profitability.

Quality of Earnings
Quality of earnings is the amount of earnings attributable to higher sales or lower costs, rather than artificial profits created by accounting anomalies. In order to assess Staples' quality of earnings we will compare the level of income with operating cash flows.
The company's profits declined at a steep rate of -37%, but the growth of cash flows was higher, which is strong evidence of profits being created through an increase in sales or cost reductions.
Working Capital
A company's working capital measures of both its efficiency, as well as short-term financial health. This ratio indicates whether the firm has enough short term assets to cover its short term debt. Most believe that a ratio between 1.2 and 2.0 is sufficient, because anything below 1 indicates negative W/C, while a ratio above 2 means that it's not investing excess assets.
In order to appreciate a company's working capital structure, we need to analyze its current ratio growth. Staples' current ratio has decreased from 1.51 in 2010 to 1.40 in 2012, meaning that the firm's balance sheet has grown weaker over time.
Gross Margin: Gross Income/Sales
The gross profit margin measures a company's manufacturing and distribution efficiency during the production process, thus telling an investor what percentage of revenue/sales is left after subtracting the cost of goods sold. A company that boasts a higher gross profit margin than its competitors -and overall industry- is more efficient and investors will tend to pay more for such businesses given their ability to make a decent profit as long as overhead costs are controlled.
Over the past three years, Staples' gross margin has decreased from 26.9% in 2010 to 26.1% in 2012, indicating that the company has been becoming slightly less efficient year-after-year.

Asset Turnover
Asset turnover measures a firm's efficiency in using its assets to generate sales or revenue - the higher the number the better. It also indicates pricing strategy: companies with low profit margins tend to have high asset turnover, while those with high profit margins have low asset turnover.
The fact that Staples' assets growth (7%) outpaced its revenue growth of 2.7%, indicates that the company is not making an optimal amount of money according to its asset base. I like companies that generate more revenue growth than asset growth.

Institutional Sponsorship
I also evaluate recent institutional activity in the stock. In other words, I want to know which hedge funds bought the stock in the past few quarters. In Q4 of fiscal 2013, both Joel Greenblatt and Richard Pzena, among other prominent investors, sold large amounts of their Staples' shares at an average price of $15.31, leading me to believe that this firm's future is looking bearish.
Analyst Outlook
Currently, many analysts have a somewhat negative outlook for Staples. MSN money, for example, is predicting that the company will retrieve an EPS of $1.24 for FY 2014, which is lower than 2013's EPS of $1.26. Analysts at Bloomberg are even expecting revenue to fall from 2013's $22.68B to $22.51B for FY 2014.
The Future Looks Dim
Considering all the above mentioned metrics, as well as the steep industry competition and Staples' unprofitable cost structure, I feel somewhat bearish about this company's future and do not feel safe recommending it as a long term investment. The fact that most products offered by this office retailer are sold at a price premium makes me uneasy, because office supplies are easily replicable by competitors and it's unlikely that a customer will be willing to pay high prices for these products.
In addition to this, the secular decline of paper is bound to drive prices even further, causing customers to fixate on the cheapest retailers, instead of the most known ones. The very strong ROA decrease, as well as the steep decline in operating cash flow leads me to believe that Staples' is an unprofitable investment, so I recommend to stay away from it for the time being.
Disclosure: I have no positions in any stocks mentioned, and no plans to initiate any positions within the next 72 hours. I wrote this article myself, and it expresses my own opinions. I am not receiving compensation for it (other than from Seeking Alpha). I have no business relationship with any company whose stock is mentioned in this article.