I did short HAWK and buy NE calls after I wrote the previous article, and largely ignored RDC and HERO. I did not invest in those two only because I was looking at some Russell plays as well and wanted to have exposure to the upcoming Russell rebalance.
The calls expired out-of-the-money and I covered my short soon after, not realizing the 44% gain (I didn't have a bottom price on the stock….need to work on a salvage value model).
Table 1: Returns since initial article
Had I held onto the portfolio I would be up +7.6% in little over 95 days, instead I am up 2% for these two securities. Now looking at the latest environment I am looking at getting back into this space....but first I need to see if there are any screaming buys or not.
Six-month ban on drilling exploratory oil and gas wells in deep water off the

Gulf of Mexico.

Deep water in this sense is depth greater than 500 ft. (Dow Jones Newswires)

Cancel the August lease sale in the

Gulf of Mexico of Block 215

18.8 million acres of offshore

Western Gulf for lease

9 -250 miles offshore

16ft – 10,975 ft depth

242-430 mBOE probable

1.64-2.65 tcfe probable natural gas

Deepwater rigs currently in production will not stop.
Shallow water leases will still go on to the dismay of environmental groups but appease calls from industry groups such as the International Association of Drilling Contractors [IADC], which state 200-300 jobs depend on each working rig.
As of 5.28.2010 Marathon (NYSE:MRO) and Exxon Mobil (NYSE:XOM) have started halting exploratory drilling in deepwater (ref: Dow Jones Newswire)

S. Elizabeth Birnbaum, director of the Minerals Management Service resigned hours before President Obama was to speak about the oil spill in the

Gulf of Mexico.
Insurance rates have risen 15% to 25% for rigs operating in shallow water and price increases for as high as 50% may be coming, according to a recent Wall St. Journal article.

Swiss-Re has estimated that insurers would have $1.5B- $3.5B in claims… that was when the oil spill was day 16 of the oil spill. We are in day 41+.
Clearly there will be many casualties of this spill, sea turtles, Tony Hayward, drillers, etc. Drillers and every energy company move with the price of oil. Will this moratorium affect the price of oil? I don't think so, production will not be impacted, so it will be mostly drillers, E&P, and some ancillary players who will feel the brunt of the new environment.
About 30% of the total crude oil produced in the

U.S. comes from the Gulf Coast

12% of total natural gas comes from the

Gulf Coast

Half of the refining capacity in the

U.S. is there

2/3 of the crude oil processed in the

Gulf Coast is imported by tanker

To date, only two natural gas production platforms (6.2 mcfe/day less than 0.1% of GoM production) have been shut down.
Click to enlarge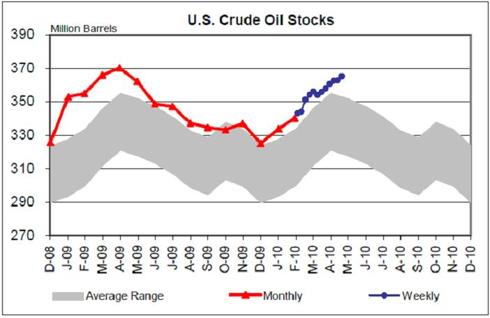 Figure 4: Current levels of inventory in the U.S.
Click to enlarge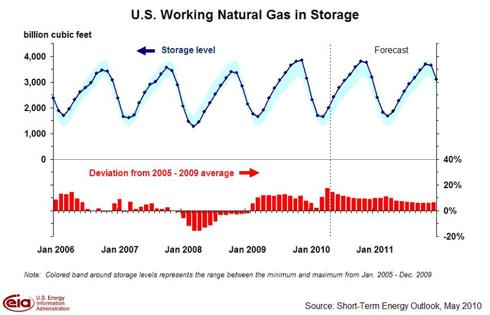 Figure 5: Current levels of Natural Gas in the U.S.

28% of total crude oil is a significant number, but when you look at current stock piles, we are running at the higher end of inventory. We currently are producing about 5.3 million barrels of oil equivalent/day in the Gulf of Mexico of 15.1 mboe in the U.S. So long term I don't see this moratorium affecting demand in any way. Since production rigs are exempt, there should not be a big change to the GoM oil production in the next six months.
For drillers, the key will be to see which-- if any-- rigs will go idle in the next six months and how much of a revenue hit will that be for the firm. I will focus on the 500 ft + rigs since those will be the ones that will be affected.
Rig

Operator

Dayrate ($k/day)

Days till EOY

Total Revenue loss

BOP

Danny Adkins

Shell

$447

217

$96.9M

(2) 15,000psi
(2) 10,000psi

Jim Thompson

Shell

$505

217

$109.6M

(2)15,000 psi, (1) 10,000 psi Spherical
(1) 5,000 psi Spherical
Without looking at upgrading the BOPs for the fleet (could happen if there is further regulation) and looking at a couple of coldstacked deepwater rigs and the drop in crude oil (21%), I have a bottom price of NE at $28.1. The big assumption is that the two rigs affected by this moratorium will get a force majeure and the contracts will be nullified.
The stock should have moved down roughly with the price of oil, and it has moved down 26% as oil moved down 21%, it has not been hit as hard as NE and as seen on the chart below, after President Obama's announcement (1pm on Thursday May 27,2010), NE started to fall as ESV climbed. I don't have a model on ESV so I don't have a price target for it, but maybe worth looking into moving forward.
Rowan has a fleet of Jack Ups no semi-submersibles in the Gulf of Mexico. RDC's Gorilla lineup is Jack Ups that can withstand harsh environments, which may become an attractive option going further.
Seahawk just presented (5/26/2010) at the UBS Global Oil & Gas Conference and in the company's presentation did not mention the Transocean accident. The stock has fallen 44% since I went short. I don't think it can fall much further under $10, but I need to calculate its salvage value to really come up with a firm number.
Of the candidates that I looked into here, it looks as if NE could be near its bottom (the caveat is that crude oil stays above $70); I'll do a sensitivity analysis to see how much lower NE could go if crude goes to $60.
Disclosure: Will go long NE @ $28