When I retired in 2000, I had saved according to the retirement wisdom of the day and began taking my pension. My children had both recently married, and my wife and I had an empty nest. Time flies when you're having fun, but then came 2001. The .com bubble burst, and many of my safe investments (NYSE:PG), (NYSEARCA:SPY) and even healthcare stocks suffered the first of two cyclical bear markets, with the result that my portfolio dropped 50% in value. I held on and continued to drip these stocks and funds through this crash and the Great Recession of 2008. I found my children struggling with the sour jobs market, and helped out all I could. The one thing I hadn't counted on was the approach of RMDs. I am now faced with an additional expense-- taxes on these growing distributions. I use the RMDs for current income and to fund my grandchildren's college expenses and new college funds for the younger ones. Last year, I changed my investment thesis to high-yield stocks for current income, and began tax planning. This included investments in mREITs (AGNC), (NASDAQ:MTGE) and (LNCO) in the IRA.
I have invested both my money and that of my wife's in Vanguard funds, including brokerage accounts in both the IRAs and a regular joint account for 20 years. Vanguard calculates the necessary distributions and will automatically take them for you, if you set that up. My wife and I are the same age, so we both take RMDs at the same time. By adding LNCO to our joint brokerage account, we are able to take advantage of the postponement of taxes by return of capital. It should be noted that this reduces your cost basis in the stock and should be taken into account if you plan to sell the stock. By having the majority of my LNCO position in the IRA, I can still trade it there if I want to without paying tax. I really like this stock for the monthly dividends (current yield 9.8%) and the consistency in payment through last year's bear attack.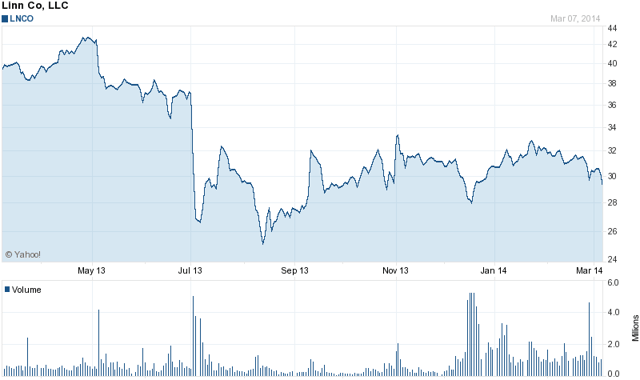 I have also stopped the automatic dividend reinvestment on all of my dividend growth stocks with a dividend growth rate less than 5%. This includes Verizon (NYSE:VZ), AT&T (NYSE:T) and Daimler (OTCPK:DDAIF). I also stopped dividend reinvestment on all ETFs. I use the dividends for current income. To pay the additional taxes due to the required distributions and fund current expenses and gifts to the grandchildren, I am selling stocks out of the joint account at favorable prices. I recently sold Frontier (NYSE:FTR), when it hit $5. Stocks and ETFs that don't raise the dividend are being sold first, and when they run out, stocks that don't raise the dividend each year by 5% or more will be sold.
In this second stage of retirement A-RMDs (After RMDs), one must scrutinize their holdings to be sure they carry their weight. It is also a good time to check on your beneficiary list for the IRA to be sure your loved ones are taken care of in the future.
Conclusion: While I was working, I thought I would never see the golden years of retirement-- time passed too slowly. Now that I have been retired 15 years, I find that time went by in the blink of an eye. One should stop every once in a while and smell the roses!
Disclosure: I am long VZ, T, LNCO, AGNC, MTGE, PG, DDAIF, SPY. I wrote this article myself, and it expresses my own opinions. I am not receiving compensation for it. I have no business relationship with any company whose stock is mentioned in this article.