What Are Ross Stores?
Ross Stores (NASDAQ:ROST) is the second largest, off price department store chain in America. Its annual sales are $10.23B, about 37% of the off-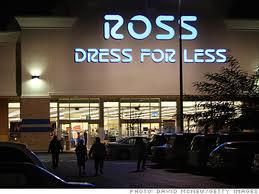 price leader, the TJX Company (NYSE:TJX), whose sales are $27.42B. Ross's compounded annual sales growth has been 7.9% during the period 2010 to 2013, which contrasts with Macy's (NYSE:M) 5.0% growth rate and TJX's 5.7%.
Department store chains have a unique footprint of merchandise distribution. These footprints distinguish them from competitors, just as fingerprints differentiate one individual from another. More importantly, its footprint supplies a clue to an organization's potential profitability since dissimilar merchandise categories provide differential profitability. The following chart displays my "Footprint" concept, and how Ross Stores differs from some competitors.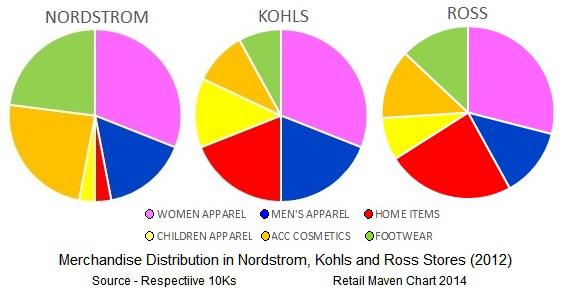 Ross concentrates on women's apparel, followed by home items and trailed by a smaller offering of men's apparel. It occupies a special position within the major department store community by offering forward-looking merchandise along with selling goods at off-prices. A view of Ross's website confirms my claim for its progressive styling selection that is in contrast to the TJX Company's selection of merchandise that trades style for utility. An informative review states: "You can find all sorts of fashion clothing ... and trendy footwear (at Ross Stores)."
The Ross organization operates 1,276 (2013) stores based in 33 states. In 2012, its CEO Michael Balmuth updated its goal to eventually operate 2500 stores from the previous number of 2000. Ross has little distribution in the Northeast and in the Midwest. Ross does not pre-announce plans for expansion, but it seems logical that it will soon enter the New York and New England markets, where it presently does not have a presence. Additionally, Ross operates a small chain of stores that offer more highly discounted merchandise than its main stores, called dd's DISCOUNT. These stores are presented in a smaller format than Ross stores, and are located in small neighborhood shopping centers. dd's DISCOUNT offers mostly utility styled merchandise plus a larger selection of home goods than its parent. The 130 dd's DISCOUNT stores provide a setting for Ross to sell off its slow selling merchandise and assists in keeping its main stores well merchandised.
Recent financial results
Ross Stores recently announced revenues of $2.74B for the quarter, approximately $2M less than last year. Same store sales include transactions from stores open for at least a year, were up 2%, equated to a 5% gain reported in the comparable period of 2012 over the year 2011. This year's holiday period quarterly earnings per share fell 5% over last year, with share earnings at $1.02 B and income falling by 7.9% to $218M. Q4 2013 gross margins were 45/100% downward from last year's margins of 27.3%.
Full year sales for 2013 were 5% higher than 2012, and comparable stores sales increased 3%, compared to a 6% increase in 2012 over year 2011. Earnings for the full year rose by 10% to $3.88 per share, and net income for the year totaled $837.3M, up from $786.8M in the previous year. Its yearly gross margin increased to 28.1%.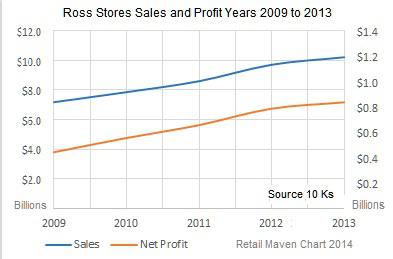 Ross' management says it expects revenues to increase from $2.47B to 2.5B in Q1 2014, and a 1% to 2% increase in same store sales. Analysts forecast earnings per share to range from $1.11 to $1.15, an increase of four cents from last year.
Management expects revenues to be in the range of $10.74B to $10.84B for 2014, and project profits to be $4.05-$4.20 per share, representing growth of approximately 4%.
Ross Stores exhibit a strong balance sheet. It returns profits to its share holders with payment of annual dividends, which have grown at a 5% rate during the past few years, Ross' board recently approved a quarterly dividend of $0.20 per share, an increase of 18% over the previous dividend. Ross Stores has a history of increasing dividends every fourth quarter, and its recent dividend payout marks its 20th consecutive increase.
Ross' stock buyback program has repurchased 3% of its outstanding shares since 2011, and it bought back 8.2 million shares in the year 2013 for $550M. The company still has $550M remaining in a $1.1B share repurchase program authorized at the beginning of last year.
The downside of investing in Ross
Ross reached its guidance for the year 2013, but has issued a new guidance of slightly less growth for 2014, along with guidance for a weak Q1 2014 quarter. CEO Michael Balmuth said: "As we enter 2014, in addition to our own challenging multi-year sales and earnings comparisons, we also continue to face ongoing uncertainty in the macro-economic and retail climates." Ross management has been conservative with guidance projections in the past.
Ross has not developed online selling capabilities. Merchandise for sale is not offered on its website. The web is the most rapidly growing venue for the retail business. Ross's lack of participation in the Internet may cause it to fall behind its competition.
Why is Ross an ideal long-term investment for the conservative investor?
Analysis of financial trends is an important metric to determine the future path of business. Careful investigation indicates that there is good evidence to allow the three determinants of success that Ross has demonstrated - growth, stability and profitability - to continue. More important than examination of the past in ascertaining a business' prospects is assessment of present capability. Here is where Ross excels. Its management team is outstanding. Its stores display a regularity that seems easy and inexpensive to duplicate, and allows effortless expansion.
Ross' unique placement within the universe of retail organizations with high-styled, low-cost goods safeguards it from competition, as its customers will not readily cross over to rivals, such as TJX, that offer slightly more expensive merchandise oriented more toward utility than style. It is difficult to imagine that Ross customers will switch loyalty at a significant rate because of their dependence on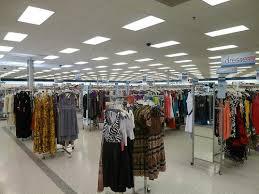 Ross' distinctive merchandise selection, comfortable environment and continuing low prices. We may confirm the reality of Ross' low prices by viewing the existence of a small 27.4% margin on its balance sheet. This margin compares similarly with Wal-Mart (NYSE:WMT) and TJX Stores. Ross' catchy phrase, "Dress For Less", included in its signage reminds its customers that low price is a significant part of what its stores are about.
If one looks at Ross' past growth and its conservative approach to expansion, one can easily conclude that Ross is a safe investment whose long-term growth should exceed that of the general retail business sector. Its understatement of its future potential gives hope that its growth may be higher than expected. Ross' long-term prospects are exceptional since it hasn't yet made inroads into the large eastern US market, and there is an opportunity to increase the number of its stores by 100%.
Consider Ross as an alternative investment to Macy's, whose recent performance with a stock increase of 53% in 2103 was admirable, and when considering TJX whose last year's stock performance was an increase of 37%, because of the safety built into Ross by its long-term, steadily improving business and its great growth potential.
Disclosure: I am long ROST. I wrote this article myself, and it expresses my own opinions. I am not receiving compensation for it (other than from Seeking Alpha). I have no business relationship with any company whose stock is mentioned in this article.