As we monitor the Ukrainian and Russian conflict over Crimea, rare earth investors are carefully monitoring the ties between Japan and China as tensions have created conflict in the Asian Region. The issue is over islands in the South-East China Sea where China is in dispute with many nations.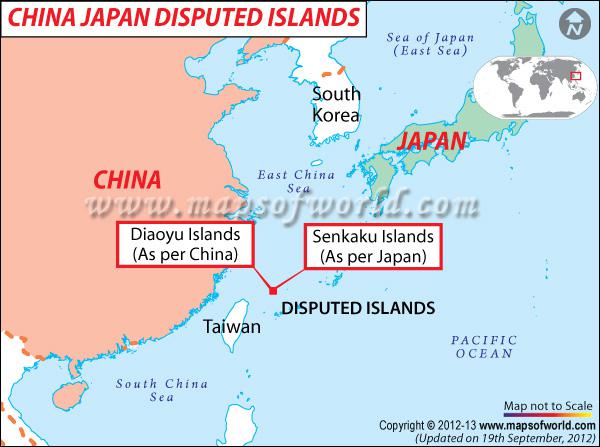 Japan is seeking the assistance from the U.S. and other Asian nations to help with a situation which could spiral out of control. The Chinese have a new political leadership which may be demonstrating a more nationalistic approach.
The U.S. plays a critical role as they may be concerned about China's growing power in the region. Japan is the world's third largest economy and Abe's government is investing billions into automakers, infrastructure and high tech.
This will require increased amounts of the critical rare earths that are in complete control of the Chinese. China, which supplies 99% of heavy rare earths, just announced that it will cut export quotas again. These metals are critical for our most advanced military equipment such as cruise missiles, stealth aviation and helicopter blades. They are also critical for high efficiency lighting, green energy, wind turbines and hybrid cars.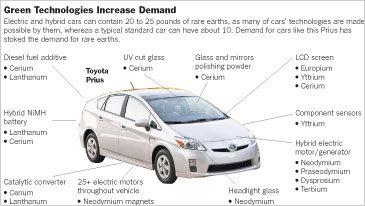 The World Trade Organization already reported that China's policies to control rare earths are not fair trade. Do not be confused by some who say the reduction is small. It is small with regard to light rare earths where over 13k tons will be allowed to be exported versus less than 1,800 tons of heavy rare earths.
We may just begin emerging out of the bottom in rare earths (NYSEARCA:REMX) and this may still be a historic buying opportunity.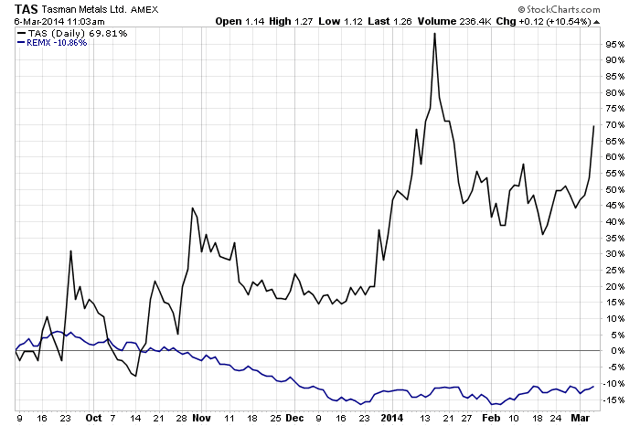 Click to enlarge
Keep a close eye on Tasman Metals (TAS) which may merge with Flinders (FLNXF), a near-term graphite producer. Tasman has been seriously outperforming the rare earth sector ETF. The stock is up close to 70% while the rare earth ETF is down over 10%.
The stock is already in a major six month uptrend and seeing increasing momentum. Look for a bullish MACD reversal and breakout above $1.10.
Rare earth and graphite demand is soaring due to the increased use of lithium-ion batteries and permanent magnets. We depend on these metals coming from China, but over the next few years Tasman may be the next supplier of choice for Europe.
I agree that both companies, rare earths and graphite complement each other nicely as they are both focused on metals and materials that are in critical supply to European industries, especially German manufacturers which dominate the automobile and industrial sector.
Now Tasman (NYSEMKT:TAS) will have the world class Norra Karr Heavy Rare Earth Project, and Flinders Woxna graphite deposit, which may be one of the first large flake graphite producers in the junior industry, in the 3rd Quarter of 2014, plus they are doing work on a tungsten project near Norra Karr.
All three of these materials are considered critical by the European Commission. More companies should follow Tasman's lead and merge entities to help support a larger market cap, nearer-term cash flow and focus on several critical metals. A large entity overcomes all the risks of a developing junior miner which includes permitting, pricing and rising capital costs.
This is a great move for Flinders shareholders as Tasman's NYSE-MKT United States listing will allow U.S. investors to gain exposure to graphite and tungsten in addition to rare earths. All these metals are at risk of a supply shortfall in the near term.
The nearer-term production that could come from Flinders could help the development of Tasman's tungsten and rare earth assets. This could help generate more interest from institutions looking to invest in critical metals that can be independent from the Chinese.
The end users for graphite are some of the same end users for tungsten and rare earths so there is a lot of overlap. Tasman is quickly becoming the critical metals answer for Europe and I'm very excited for 2014, which could be a breakout year.
Be careful of the risks associated with investing in development stage junior miners especially in areas which are monopolized by the Chinese. There are many hiccups that can come down the road, especially with specialty metals that require processing and large capital expenditures. The financial markets are volatile and this could affect development timelines depending on funding. There are always risks of rising costs as you come closer to production. However, despite the risks, the rewards for a secure and stable supplier of these critical materials to break away from the Chinese hegemony may be too great to pass up.
Disclosure: I am long TAS. I wrote this article myself, and it expresses my own opinions. I am not receiving compensation for it (other than from Seeking Alpha). I have no business relationship with any company whose stock is mentioned in this article.
Editor's Note: This article covers a stock trading at less than $1 per share and/or has less than a $100 million market cap. Please be aware of the risks associated with these stocks.
Editor's Note: This article covers one or more stocks trading at less than $1 per share and/or with less than a $100 million market cap. Please be aware of the risks associated with these stocks.