The pace of new fund launches may have slowed in the ETF industry in recent weeks, but there's no shortage of behind-the-scenes activity filling the product pipeline with more intriguing ideas. Continuing the trend of innovation in the ETF space, most of the recent filings outline unique products not currently available in ETF form, and most of these more targeted ideas are coming from the relatively small players.
A Different Precious Metals ETF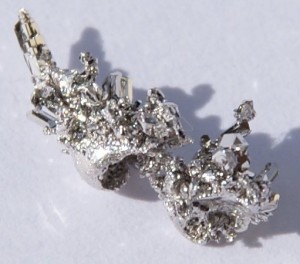 London-based ETF Securities is a giant in the European ETF industry, but still a relatively new entrant in the US market. The firm has been extremely active in recent weeks, creating additional shares of its ultra-popular platinum and palladium ETFs and filing details on a line of commodity products that could gain traction as a tax-efficient alternative to futures-based products that currently dominate the market.
ETFS also filed details on a "white metals" ETF that would seek to reflect the performance of physical silver, platinum, and palladium. ETFS has experienced a great deal of success launching physically-backed funds focusing on each of these metals individually, so a diversified basket offering exposure to non-gold precious metals would seem to be a good fit. Currently, there are two ETFs offering exposure to baskets of precious metals, but the PowerShares DB Precious Metals Fund (NYSEARCA:DBP) and iPath Dow Jones-UBS Precious Metals ETN (NYSEARCA:JJP) both include only silver and gold.
Who's Ready for a Synthetic Reverse Convertible ETF?
Also hitting the SEC's desk this week was a filing from ALPS offering some additional details for the proposed US Equity Synthetic Reverse Convertible Index Fund (RVCT). This fund would be linked to the NYSE Arca US Equity Synthetic Reverse Convertible Index, a benchmark that measure the performance of a portfolio consisting of put options written on 13 stocks and a cash position. The equities in questions would be selected from the universe of stocks with a market capitalization of at least $5 billion that have listed options. The stocks with the highest volatility, as determined by the index provider, will be included in the portfolio.
RVCT wouldn't use plain vanilla put options; "down and in" put options become standard options once the underlying stock declines to a specified price. The proposed fund would be writing over-the-counter 90-day "down and in" put options on the 13 stocks, thereby receiving a premium from the buyer of the options. If the underlying stock doesn't decline to a certain level, the option will expire worthless and the ETF's assets would increase in value. If, however, the equity in question falls below the barrier level, the fund would owe the buyer of the option the difference between the strike price and closing price.
RVCT will charge an expense ratio of 0.95%, and will be managed by Kevin Rich, the former head of DB Commodity Services and a pioneer in the exchange-traded commodity space.
Disclosure: No positions