The Advance Retail Sales Report released this morning shows that sales in February rose 0.3% month-over-month, up from -0.1% in January, but the January number was a substantial downward revision from -0.4% to -0.6%. Likewise Core Retail Sales (ex autos) was up 0.3% in February, but from an even larger downward January revision, from unchanged to -0.3%.
Today's headline and core numbers came above the Investing.com forecast of a 0.2% gain for both.
The first chart below is a log-scale snapshot of retail sales since the early 1990s. I've included an inset to show the trend in this indicator over the past several months.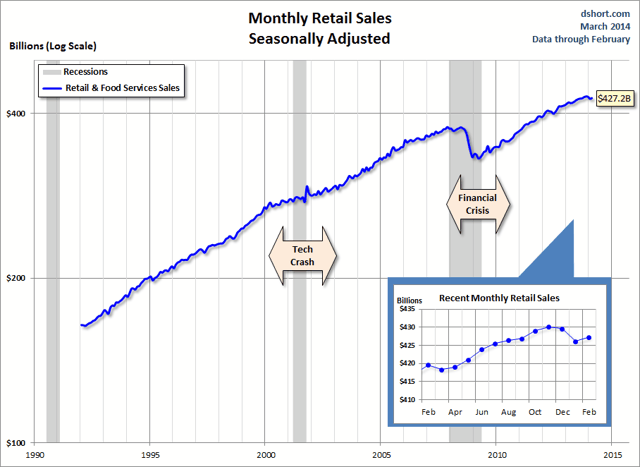 Here is the Core version, which excludes autos.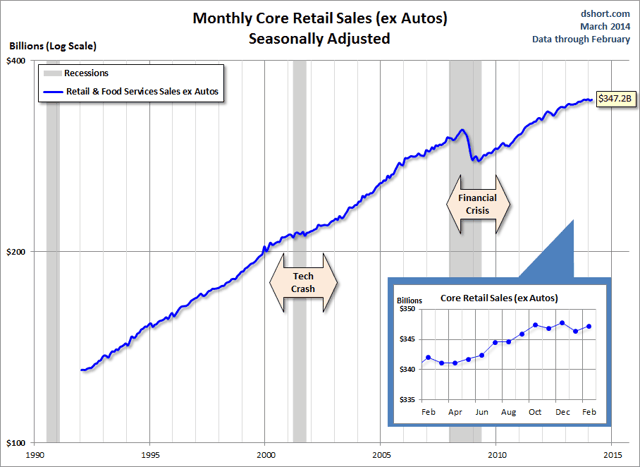 Here is a year-over-year snapshot of overall series. Here we can see that the YoY series is off its peak in June of 2011 and has been relatively range-bound since April of last year.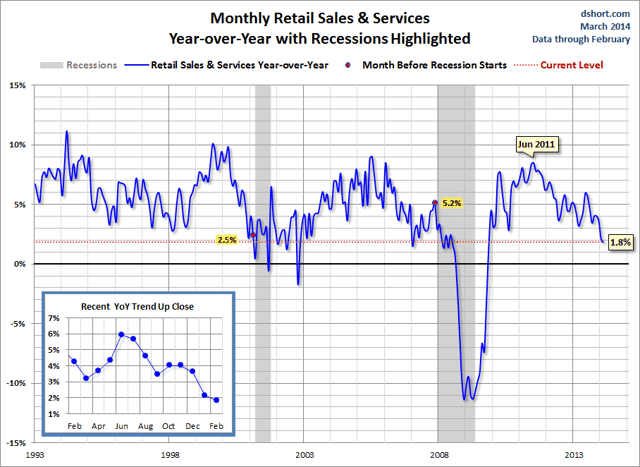 Here is the year-over-year performance of Core Retail Sales.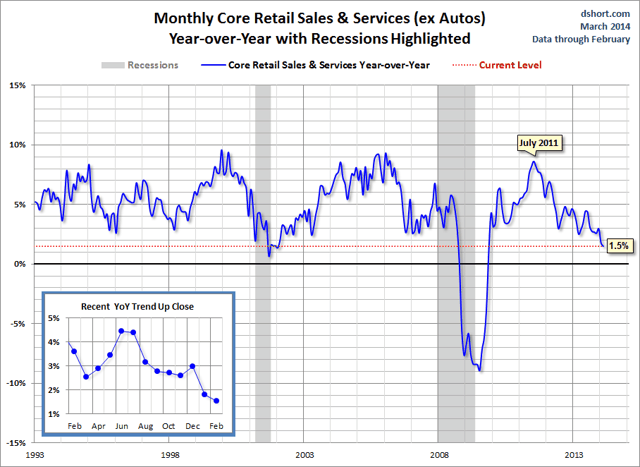 Here is an overlay of Headline and Core Sales since 2000.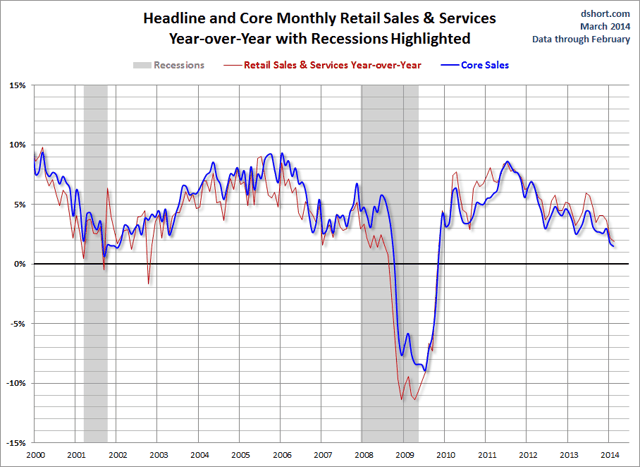 After the February Consumer Price Index is released next week, we'll take a more detailed look at retail sales adjusted both for inflation and population growth.
Bottom Line: The Advance retail sales, both headline and core, came in better than expected but from substantial downward January revisions.