By Alfonso Esparza
This was a net negative week for the US dollar. After posting strong unemployment numbers on Friday, the USD was hit by a combination of strong European releases and weak numbers blamed on the harsh winter weather. Only the positive US jobless claims number, the lowest in three months, was able to break the Euro's appreciation on Thursday. It proved to be short lived as US PPI and Consumer sentiment were lower than expected.
The Fed will probably continue the tapering pace set by former chair Ben Bernanke. New chair Janet Yellen needs to tweak forward guidance to better reflect her less direct style. The inflation numbers are not where the Fed will like them to be. Employment has almost reached the Fed's target but now Yellen's Fed wants to make it less about the headline number and more about the underlying conditions, which the lone figure might not be taking into consideration as measures of the recovery of the economy.
Next week central banks around the world will hold center court. Bank of Japan governor will speak on Wednesday ahead of Thursday's FOMC. There is little expectation of direct actions but the market has been warned about the Fed modifying its forward guidance significantly in the coming meetings to reduce the focus on Non-farm payrolls and the unemployment rate headline number.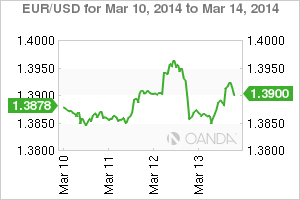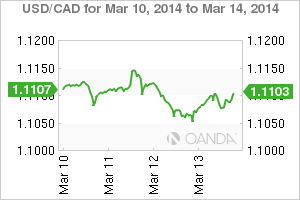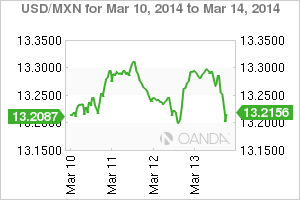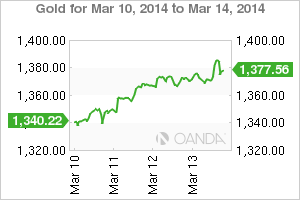 WEEK AHEAD
* EUR German ZEW Economic Sentiment
* EUR Euro-Zone Consumer Price Index
* USD Consumer Price Index
* CAD BOC Governor Poloz Speaks
* GBP BOE Governor Carney Speaks
* JPY BOJ Governor Kuroda Speaks
* USD Consumer Price Index Ex Food & Energy
* USD Federal Open Market Committee Rate Decision
* USD Fed's Yellen Speaks
* NZD Gross Domestic Product
* CHF Swiss National Bank Rate Decision
* CAD Consumer Price Index