In my previous article in January, I inferred that Intel (NASDAQ:INTC) has a viable plan B in Samsung-led Tizen OS initiative. I argued before that Intel has better chances of stealing market share from Apple (NASDAQ:AAPL) with Tizen OS on its portfolio. The repeated postponement of the Tizen smartphone launch has not daunted my belief that an Intel-powered Tizen handset will see commercial release soon.
An article in PhoneArena hinted that the delay was probably a tactical move to help Intel get its Merrifield/Moorefield SoC loaded on the first Samsung Tizen phone. The first prototype of Tizen was reportedly powered by Qualcomm's Snapdragon 800 but QCOM is not yet a member of the Tizen Association of companies backing the new mobile OS. Qualcomm's loss is Intel's gain.
Intel Can Deliver The Required Phone Chip
Intel's 22mm 64-bit Moorefield SoC will have the features that carriers demanded of Tizen-powered phones. The success of Tizen hangs heavily on the support of tier-1 operators. NTT Docomo, Vodafone, Sprint, or Korean Telecom will not accept phones without the latest LTE and advanced features that a Qualcomm ARM SoC offers.
Should Intel's plan push through to release Moorefield by the second-half of this year, the new Q3 2014 tentative release date of Samsung's first Tizen phone is highly probable. Other phone makers can just rework their Android phones to Tizen, like ZTE did with its Geek handset, or use the new Intel chips to come up with new designs.
Ashraf said it well, Intel is late for the party but the door is still open for it. I submit to the beauty of dual-OS WP8 and Android devices. I believe that Moorefield and Merrifield will deliver happy results this year. On the other hand, Intel has the libido and the money to hook up with the sexy Tizen or Windows/Tizen dual-OS concept.
Samsung Is More Successful In Mobile
Microsoft is jealous of Intel's polygamous activities but Intel needs to sell as many mobile chips as it can. INTC needs to offset the rapid shift towards non-desktop computing products. Being late to the party means Intel needs to dance with as many girls as it can to find the winning ticket. Samsung is a proven winner in smartphones, with 32% of the total global market.
Samsung's tremendous success made Android OS the dominant mobile platform it is today. However, Samsung is very hungry for the revenue that an in-house mobile OS/ecosystem offers. Google's recent conciliatory moves, like selling its Motorola to Lenovo and striking a new cross-licensing deal with Samsung, will not kill Tizen.
The profit margin from making hardware is lower than what Google reaps from apps and advertising on Android device users. Intel knows this and hitching on Samsung's long-denied greed only helps INTC. Samsung can and will ultimately divorce itself from Android.
The proliferation of cheap sub-$100 Android phones means the hardware side is untenable for the long-term. Samsung wants its own cash-generating OS environment like what Apple and Google are enjoying now.
As for naysayers saying that Tizen will not succeed without the support of app developers, Tizen is compatible with Android apps. There's also a commercial solution from Infraware to quickly convert existing Android apps to Tizen.
The Linux-derivative and HTML5-powered Tizen OS is also reported to use less power than Google's Android OS. Intel's bad rep for older battery-draining x86 mobile chips is the reason why the company has so far failed to gain traction in the Android smartphone market. Tizen's lower energy consumption therefore gives Intel's upcoming Moorefield SoC better battery performance.
Tizen is Ideal for Internet of Things
Intel and its Wind River Systems subsidiary is a leader on the Internet of Things market. Supporting Tizen gives the chip maker another OS for embedded and smart appliances. Samsung is already using Tizen on its NX300M digital camera. There's also the new Chef Collection smart refrigerator from Samsung which again uses Tizen.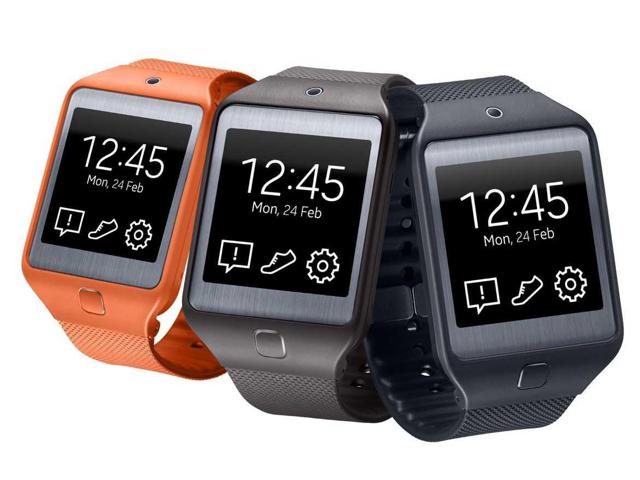 The 2nd generation of the Samsung Gear smartwatch also dropped Android in favor of the Tizen operating system. Intel is also developing a Tizen-powered vehicle infotainment system. I believe that Tizen is lightweight enough for wearable computing so Intel's new micro computer, Edison, can probably run it comfortably.
Samsung's co-CEO J.K. Shin made it clear last year that he wants Tizen not only on phones and tablets, he wants it on all smart and internet-connected gadgets. This ambition is in line with Intel's own objective to dominate the Internet of Things revolution. It's a marriage of profitable convenience.
Conclusion:
Samsung's $4 billion global marketing budget last year shows it is very much willing to spend big money to promote its products. Sales of Tizen OS can easily replicate the rapid success of Android OS Galaxy S3 and S4 smartphones.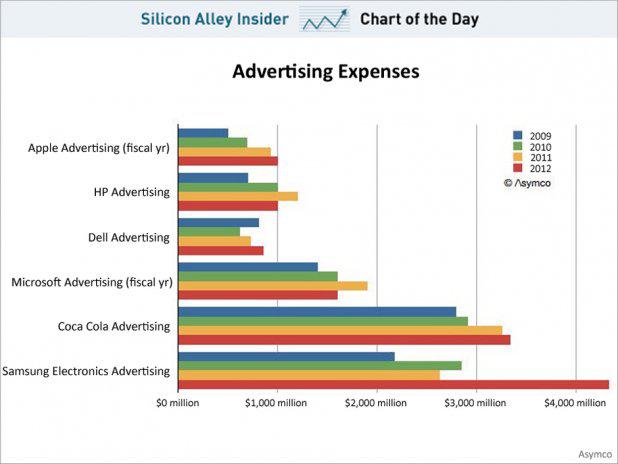 Carriers, manufacturers, app developers, and vendors will gladly accept bribes to help accelerate Samsung's strong desire to free itself from Android. Intel can offer more marketing subsidies to further speed up the Tizen dissemination.
Despite the uninspiring market performance of INTC, I still have not unloaded my shares. Intel's close collaboration with Samsung on Tizen, in addition to its Wintel marriage with Microsoft's WP8, compels me to believe that INTC has a very strong chance to become a major player in mobile.
The more Tizen OS gadgets sold, the better for INTC. Strong HOLD on INTC.
Disclosure: I am long INTC. I wrote this article myself, and it expresses my own opinions. I am not receiving compensation for it (other than from Seeking Alpha). I have no business relationship with any company whose stock is mentioned in this article.