Like all auto stocks, shares of Honda Motor Company (NYSE:HMC) have struggled in 2014.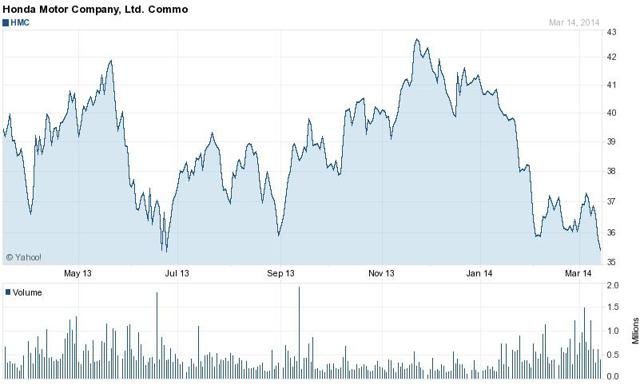 Source: Yahoo Finance
Furthermore, shares of Honda have performed noticeably poorer than many of their peers.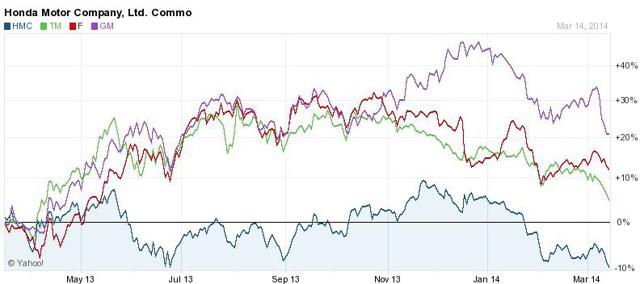 Source: Yahoo Finance
Honda's latest earnings release emphasized weak foreign exchange rates as the primary reason for earnings growth. Clearly, the market has not been enthused with trading Honda stock in relation to dollar/yen exchange rates.
Like Toyota, Honda is currently trading at a 52 week low in respect to both trailing P/E and forward P/E.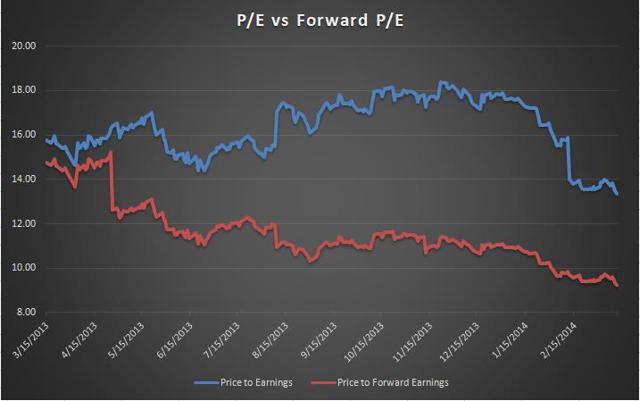 In order to calculate Honda's valuation, we'll need to look at the probability distribution of the past year's price to forward earnings.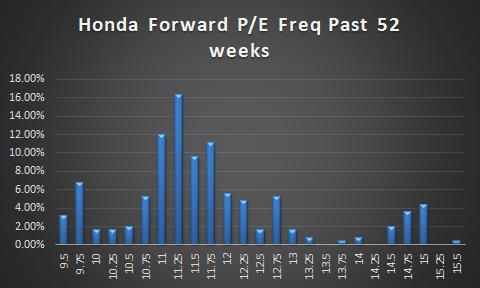 Based on this analysis, there is a 67.8% chance of Honda stock trading at 11.25 times forward earnings or greater. By combining the 11.25 forward P/E with Nasdaq's earnings estimates for Honda, we can arrive at an ideal valuation.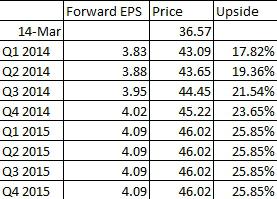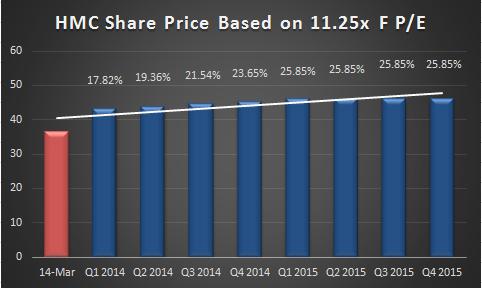 Honda has upside potential, but it's lack of earnings growth beyond the next couple of quarters creates concern. This issue may be leading to the lower stock price. Typically, I'm less inclined to deal with stocks that have flat forward share price projections.
To make matters more convoluted, Honda has not beat earnings estimates for six consecutive quarters.
I'm a firm hold on Honda stock until the company can produce earnings that beat estimates.
Disclosure: I have no positions in any stocks mentioned, and no plans to initiate any positions within the next 72 hours. I wrote this article myself, and it expresses my own opinions. I am not receiving compensation for it (other than from Seeking Alpha). I have no business relationship with any company whose stock is mentioned in this article.