Let's take a closer look at a high-yield bond fund, like iShares iBoxx $ High Yield Corporate Bond ETF (NYSEARCA:HYG).
First, while high-yield is called junk, which dividend history below would you call "junk," General Electric's (NYSE:GE) or HYG's?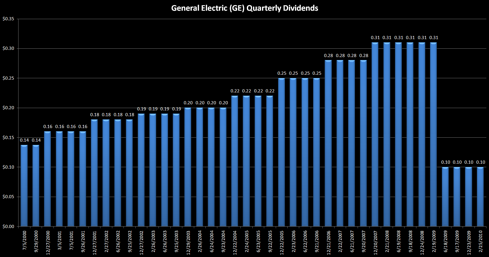 Click to enlarge
(Click to enlarge)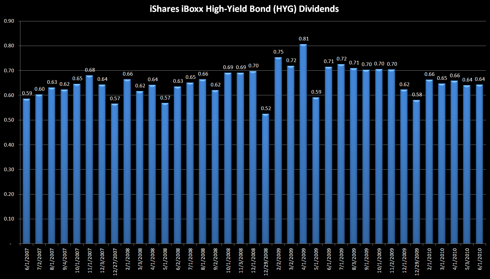 Click to enlarge
(Click to enlarge)
We had a major financial crisis in 2008, however, you wouldn't know it looking at the payouts of the junk bond ETFs.
I took the top 30 holdings of the iShares High-Yield bond fund and lined them up per their durations, as examples of mechanics of some of the fund's holdings. Duration essentially measures how fast (in years) you will get paid back your principal and interest. In general, the shorter the payback period, the less you care what interest rates are -- and bigger moves in interest rates ultimately become a rounding error once a bond only has a few coupon payments left.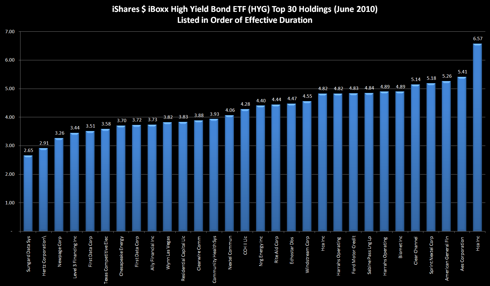 Click to enlarge
(Click to enlarge)
Note the 'ladder' of the holdings -- if rates rise -- at the margin, the fund will be selling bonds that near maturity in order to maintain the duration of the index. This means that the fund will be moving out of the bonds with the lowest durations at some point. Since duration measures sensitivity to interest rates, the bonds that the fund will be selling in the near future won't be losing much value even in dire interest rate scenarios, and the bonds that the fund rolls into will have dropped in price (bond prices drop as rates rise).
This does not mean the fund can't go down -- it certainly can -- but the real risk to intermediate bond funds is not a one-time move up in rates, as the fund would then be able to just re-invest maturing bonds at higher rates and payout higher dividends. The risk is a long sustained bear market lasting many years -- where the longer dated securities face continual price pressure, off-setting the higher income earned from the newly purchased bonds.
Disclosure: No positions