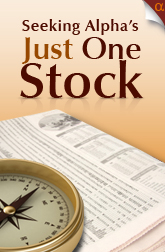 Several times a week, Seeking Alpha's Jason Aycock asks money managers about their single highest-conviction position - what they would own (or short) if they could choose just one stock or ETF.
---
Russ Biehl is the founder of Classic Investment Management, a boutique RIA firm located in Scottsdale, Ariz., that manages high-net-worth client portfolios through the use of individual securities, ETFs, mutual funds, and options.
If you could only hold one stock position in your portfolio, what would it be?
Classic Investment Management's current favorite stock to hold for the long term would be Stryker Corp. (NYSE:SYK).
Tell us a little more about the company behind the stock.
Stryker is a leading worldwide manufacturer and marketer of orthopedic implants and medical and surgical equipment. The majority of sales (61%) come from its Orthopedic Division, which consists of products such as hip, knee, shoulder and spinal implants. This division also makes the associated implant devices and bone cement.
The other major division of the company manufactures and markets medical and surgical equipment. The MedSurg Division designs, manufactures, and sells medical beds, stretchers, and operating room equipment. The company also acquired Ascent Healthcare Solutions, which reprocesses disposable medical devices for healthcare facilities.
How does your choice of Stryker reflect your investment approach?
Our portfolios are created and managed to satisfy the client's investment objectives for income and long-term growth. Income objectives are addressed by creating a fixed-income portfolio of high-quality taxable and tax-free bonds. The growth objective is addressed by creating a core equity portfolio focused on long-term growth through high-quality large- to medium-cap stocks. Other equity vehicles such as mutual funds and exchange-traded funds are used to diversify into international, emerging markets, small caps, commodities, and real estate. Options and inverse ETFs are utilized to hedge risk in the equity portfolio.
Investment management of portfolios is primarily driven from a top-down approach. This includes analysis of the economic and political environment and current market valuations which determine the tactical weightings of the overall asset allocation of the portfolios. On the fixed-income side, that could include sector positioning, duration, and inflation/deflation hedges. With the equity portfolio, tactical moves include adjustments to sector weightings and market cap/country/growth and value weightings. It will also include commodity exposure and any necessary hedging.
What sort of macro factors affect a choice like this?
Our current views include a few overriding themes. We believe that economically, we are in a developed-country deleveraging cycle. Emerging and developing economies have the upper hand for intermediate growth. Pimco's "New Normal" is a reality. Worldwide government intrusion into economic activity is building. Main Street and individual balance sheets are being de-levered primarily due to the restriction of credit to individuals and small businesses which favors larger companies that can access the credit markets.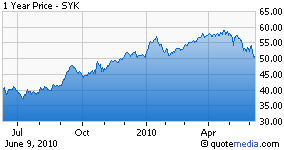 Additionally, the extra growth experienced over the last 30 years due to consumer leveraging will be missed in the decade to come. We believe we are in the 10th year of a secular bear market that will last approximately 16 years. The economy will be in a lower-growth, jobless recovery until balance sheets are repaired and individuals can retool and retrain for the growth drivers of the new century. We are uncertain about what those drivers will be and therefore are concentrating on high-quality, established companies with proven track records and foreseeable future prospects.
As this retooling and retraining of developed nations progresses, and political incursions into the economic fabric of societies increases, growth will remain subpar. Finally, the last theme impacting our portfolio construction is the current battle of the inflation/deflation argument. We believe there is currently enough slack in manufacturing and service capacity to delay short-term inflation, but also believe governments of developed economies are more than likely going to inflate away their long-term structural imbalances over the intermediate term. There was a short-term threat of currency devaluation in the United States until all of the other developed nations were shown to be in similar or worse condition during the first half of 2010. China also appears to be unwilling to allow their export-driven economy to suffer and will therefore maintain their dollar peg.
There are three more trends we consider when choosing stocks for a portfolio. One is the aging of the populations of the developed nations, including the Baby Boomers in the U.S. Another is the increasing costs of maintaining adequate energy and food commodities to supply worldwide growth, making conflicts and wars unlikely to subside and possibly increasing. Finally, we believe that companies creating efficiencies for their customers - or substantially increasing their well-being - will continue to pick up market share and will do well in a good or bad economy.
With that framework in place, there are a few characteristics that we look for when choosing an equity position for our portfolios. The company must have high-quality financials with lower debt-to-equity financing of balance sheets. Therefore, as tremors impact the economy and markets, these companies are able to weather the storms. We also look for firms with less cyclically driven earnings projections. Although some exposure to commodity, industrial, and cyclically driven industries is needed, these exposures are underweighted. Organic sales growth is emphasized.
Let's talk a bit about the sector. How much is your selection based on healthcare, as opposed to a pure bottom-up pick?
Stryker is a pick from the top down. We like the healthcare sector because it has been beaten up as healthcare reform has been debated. Although the healthcare legislation will dampen the overall long-term profitability of the healthcare industry, the removal of the uncertainty with the passage of the bill will allow the companies to adapt. In Stryker's case, it will be hurt by the 2.3% excise tax imposed on the medical equipment suppliers, which will be implemented in a few years. However, a positive outcome from the healthcare plan will be that approximately another 32 million Americans will be insured, and therefore more likely to seek medical attention. There is debate on how much more Stryker will benefit on the orthopedic side, but their Medical/Surgical Equipment division should do well as demand for healthcare increases.
Describe the company's competitive environment. How is Stryker positioned with regard to competitors?
Stryker operates in a very competitive Medical Supplies and Devices industry wherein most of their product lines have many competitors. In the Orthopedics segment, it competes against Zimmer Holdings (ZMH), Johnson & Johnson (NYSE:JNJ) and Medtronic (NYSE:MDT). It holds a 21% market share, along with Zimmer, in the hip replacement business. They both trail JNJ's 23% share. SYK hopes to increase its position with a new hip replacement product, the ADM-X3. It features a polyethylene bearing material which should overcome the concern of metal-on-metal bearings in current offerings.
In the knee replacement market Stryker's 23% market share trails both ZMH and JNJ, with 27 and 23% share respectively. In the spine business SYK trails MDT and Synthes of Switzerland in market share.
In the MedSurg segment it competes mainly with Hill-Rom Holdings (NYSE:HRC) (formerly Hillenbrand Industries after it spun off its casket business in '08). HRC and SYK dominate this business with roughly 85% of the market together. SYK's share at 35% is significantly below HRC's 49%.
How does the stock's valuation compare to its competitors?
We like the medical supply and device industry because of its current relative undervaluation to the S&P 500. Most of the companies in the industry are trading at or below their 20-year average absolute and relative P/E multiples to the S&P 500. According to research by Credit Suisse, this industry has had an average relative P/E premium of 24% over the last 20 years. This premium expanded during the last two recessions and contracted significantly during the last two major healthcare debates. It is currently at parity with the market.
Stryker compares favorably to its major competitors, including Zimmer Holdings, Medtronic and Johnson & Johnson and has a market cap of about $21 billion. This makes Zimmer (at $11 billion) much smaller and Johnson & Johnson (at $165 billion) significantly larger. Stryker trades at a higher forward multiple of 16.5x compared to the other three at roughly 11-13x. This is justified due to the higher earnings growth SYK has produced over the last five years. SYK has grown earnings at 15.4% compared to the others, which grew from a low 8.3% for JNJ to 11% for MDT. This carries through to the five-year earnings growth projection of 12.1% for SYK, where the others fall at 10% or less.
On a price/sales and price/book basis, they are all relatively equivalent. Stryker also commands a premium on a price/cash flow and a price/free cash flow basis and sits in the middle of the field on its dividend policy. Their current indicated $0.60 annual dividend gives it a 1.1% yield compared to 0% for ZMH, MDT at 2.1% and JNJ at 3.6%. With an 18% payout ratio SYK has room to increase dividends.
SYK is also in line with ZMH and JNJ at 15% debt-to-equity ratio. Medtronic comes in higher at 42%. Stryker had zero debt until a $1 billion debt offering earlier this year.
Actually a lot in common, so why Stryker in particular?
Although I like all of the companies in this comparison, I've selected SYK as my long-term hold due to concerns about the others in a "buy-it-and-forget-it" comparison. About 40% of Johnson & Johnson's sales are pharmaceuticals, with patent losses for the antipsychotic drug Risperdal and the neuroscience drug Topamax impacting it near-term. Medtronic has periodic recalls of its implantable cardiac defibrillators. Zimmer Holdings has less product diversification and more dependency on government reimbursement rates.
One final consideration in favor of SYK is the geographic sales composition. Stryker generates 64% of sales in the U.S. It generates 19% of sales in Europe, and 17% in the rest of the world. This compares favorably to Zimmer, which only generates 58% of sales in the U.S., but 27% in Europe. Likewise, Medtronic generates 25% of sales in Europe. Also, SYK has 10 of its 18 manufacturing facilities in Europe: Three are in France, three are in Germany, two are in Ireland, and two are in Switzerland. Therefore, the economic uncertainty in Europe may affect SYK's earnings slightly, but will not jeopardize their long-term growth.
Does your view differ from the consensus sentiment on Stryker?
Wall Street's consensus is currently Buy/Hold. We believe this is due to the Street's nearer-term focus. We believe, similarly, that the next couple of quarters may prove challenging for this industry and SYK. However, with a focus on the next two to five years, we believe that SYK will re-establish its premium multiple to the market and also grow faster than its competitors.
Does Stryker's management play a role in your selection?
Stryker's management has been extraordinarily stable over the life of the company. It was founded by Dr. Homer Stryker in 1946 and subsequently run by his son, Lee Stryker, until 1976 when Lee died in a plane crash. John W. Brown took over as president and CEO in 1977, and stayed in that position for nearly 27 years. The current CEO, Stephen P. MacMillan, joined Stryker in 2003 from Pharmacia Corp.
Dr. Stryker's granddaughter, Rhonda E. Stryker, sits on the board of directors. I like the long-term tenure of the people at the helm of the Stryker Corp., which tend to direct the company's interest toward the long term. We can see by recent events that not all managements tend to take this view.
What catalysts, near-term or long-term, could move the stock significantly?
On the positive side, the obvious long-term catalysts are the aging of the population, and the effects of lifestyle choices of the Baby Boomers. In the U.S. alone, the population of citizens over the age of 65 is expected to nearly double by the year 2030. As recently as 2006, more than a third of American adults were considered obese. Obviously, this added weight over long periods of time will increase the wear on the joints that Stryker replaces! This also is a factor for those Baby Boomers who fancy themselves fit and active. Stressful activities also increase the wear on those same joints. As those boomers reach their senior years, they also will put a strain on the care facilities for the aged. SYK will be there to supply the hospital beds and furniture to make them more comfortable.
Stryker spent more than $500M in cash to buy Ascent at the end of last year. With the sort of price-control pressure that healthcare providers are under, will they be looking harder at the reprocessed equipment that Ascent makes, and could that make a significant revenue impact this year or in the future?
Stryker is looking for avenues for future growth through new business segments. In 2009 it purchased Ascent Healthcare and OtisMed. Both companies meet the trend I identified earlier of helping their customers create efficiencies and lower costs. Pricing and cost control pressures are relevant everywhere in this economy, but they are especially true in the healthcare industry.
Ascent reprocesses and remanufactures "single use" medical devices, thus reducing waste and lowering equipment costs over new equipment. OtisMed has developed software that uses 3-D sizing to create custom implants. This process helps surgeons eliminate extra processes in the operating room, thus cutting time needed for the procedure, as well as setup and cleanup.
Combined these companies represent a small increase in sales to SYK (roughly 2%), but the future impact of gained orthopedic sales because of OtisMed's technology and the expansion of Ascent's sales internationally should help overall sales growth going forward. Ascent will also help SYK get its foot in the door of some of the 1,800 facilities it serves that SYK doesn't currently deal with and vice versa.
What could go wrong with your pick?
Significant changes in the healthcare legislation and or taxation could jeopardize the long-term growth potential of the industry in general, and Stryker specifically. FDA oversight continues to put pressure on the companies in this industry. Recently, Stryker resolved all of its remaining FDA warning letters, and the company has had in place a three-year, $200 million effort to improve its quality and compliance in all of its worldwide facilities.
Thanks, Russ, for sharing your choice with us.
Disclosure: Classic Investment Management is long SYK in fund and client accounts.
Read more Just One Stock articles »
If you are a fund manager and interested in doing an interview with us on just one stock or ETF position you'd hold, please email Rebecca Barnett.