Microsoft (NASDAQ:MSFT) is about to release Office for the iPad according to reports.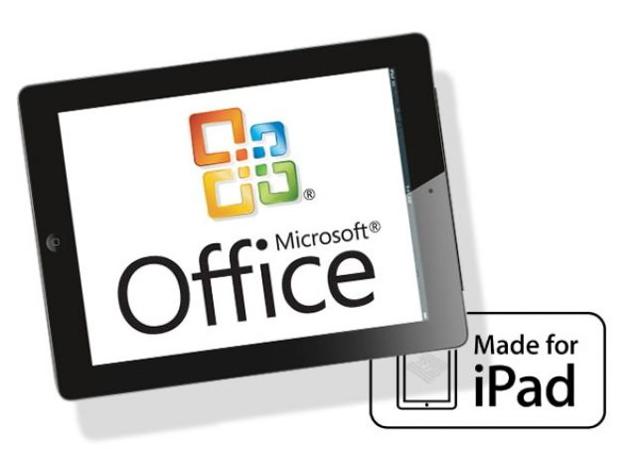 Source: Cult of Mac
The iPad has been a resounding success for Apple selling about 200 million units since its 2010 launch.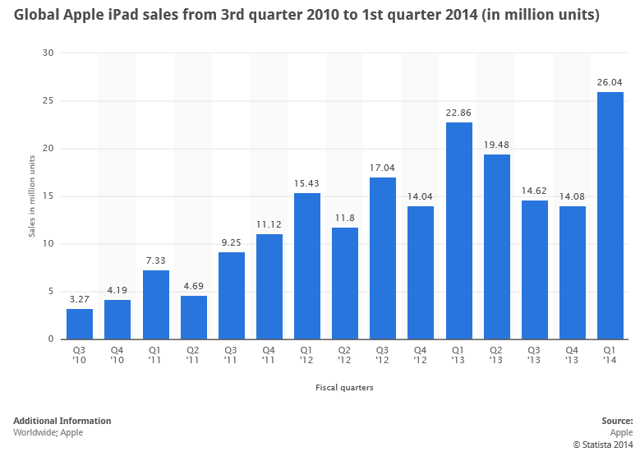 Morgan Stanley published a 2012 report with survey data that indicated that 25% of prospective Windows tablet buyers saw support for Microsoft Office as a key feature. It is reasonable to assume that a similar portion of iPad users might share that view and subscribe to Office for the iPad if it were available.
Computerworld reported yesterday that Microsoft's introduction of a "personal" Office subscription for $70 annually was an obvious preface to offering an Office Suite for the iPad.
If one quarter of iPad users subscribed to an Office Suite designed for the iPad, Microsoft would realize 50 million new subscribers and at $70 a subscription add $3.5 billion to revenues within a short time of the launch. With iPads selling at a rate of about 80 million a year, ongoing revenues from Office for the iPad at a 25% take up rate would add $1.4 billion to Microsoft's annual revenues.
That revenue falls right to the bottom line of Microsoft impeded only by income taxes.
More importantly, the move defines a key element of Microsoft's strategy under Satya Nadella. Microsoft is a software company first and foremost. Devices are fine and may one day be a big business for Microsoft, but they have to stand on their own feet in the competitive world and not rely on exclusive Microsoft software suites to attract buyers.
The launch of a touch optimized Office Suite for the iPad might presage a similar move for both Windows and Android tablets, leveling the playing field across platforms as far as Office support goes. That would open up a potential market of 269 million tablets IDC estimates will be sold in 2014, not to mention the installed base of several hundred million units already in use. The impact of such a move on Microsoft would be much greater.
I think this move not only makes sense but provides a clue to the new Microsoft emerging under Nadella's leadership, free of sacred cows and eager to make its software available to all users on all platforms. That would be a refreshing step forward and may make investors warm up to the stock as seemed to be the case today when the market price of MSFT ran up 4% on the expectation Nadella will announce the Office for iPad suite on March 27, 2014.
Microsoft's soon to be acquired Nokia handset business launched a smash hit with Nokia X, a smartphone with a Windows-like user interface running Android OS. The device was launched in China a few days ago and reportedly has reached 4 million pre-orders already. If these latest moves reflect the new leadership in Microsoft, it will become an exciting stock to own and a serious competitor in mobile.
I am long the name.
Disclosure: I am long MSFT. I wrote this article myself, and it expresses my own opinions. I am not receiving compensation for it (other than from Seeking Alpha). I have no business relationship with any company whose stock is mentioned in this article.