Vodafone Group plc (NASDAQ:VOD) is a global telecom services company providing telecom services primarily in Europe. The company was founded in 1984 and is based in Newbury, United Kingdom. It provides a wide range of services including voice, messaging, data and fixed broadband. The company also offers backup services, machine to machine connections and financial services such as money transfer, airtime top-up, and bill payment. Vodafone also sells smartphones and tablets. The company has over 300 million customers, excluding Verizon (NYSE:VZ) customers, and operates in 30 countries across five continents. Over 60% of the customers of the company are from emerging markets. The group operations are split into three geographical regions; Northern and Central Europe (N&CEurope), Southern Europe (SEurope) and AMAP. The company generated around 47% of its services revenue from N&CEurope in the 1H of fiscal year 2014. It generated 29% and 22% from SEurope and AMAP respectively in the same period. From a different classification perspective, Vodafone generated 36%, 31%, 27% and 6% from consumer contracts, prepaid, enterprise and other revenues respectively during the year ended march 2013.
Market Performance
Shares of Vodafone are listed on NASDAQ. The stock of the company has shown an increasing trend and grew by around 30% in the last 52-weeks. The stock was trading at around $40 at the start of the year and is now trading at around $38. During the last three months, the stock declined by around 4%.
Trends

 
 

Revenue in billions

 

Mar 2012

Mar 2013

Mar 2014

Mar 2015

Revenue

74.1

67.50

69.41

70.1

EPS

4.23

0.39

4.23

3.38
Source: Yahoo Finance
Revenues of the company are declining but at a sluggish rate. EPS is expected to remain at around $2.3 in the coming years. With the exception of 2013, the EPS performance is stable. High operating expenses along with impairment expenses caused this fluctuation in EPS. The valuation appreciated mainly because of stable expected future EPS performance. The company is also paying healthy dividends which means that the valuations are less prone to decline and investors can find more value.
Fundamental Overview
Revenue
The revenue of the company is decreasing at a sluggish rate and is expected to grow during the year 2015. Group revenue of the company declined by 4.3% during the fiscal year 2013. The first half of fiscal year 2014 also recorded a revenue decline of 4.2%. This was because of shrinking revenues in Europe. AMAP is showing revenue growth but could not offset the decline from Europe, resulting in the aggregate decline.
Net income
The company reported very low net profits, around $ 1 billion, for the fiscal year 2013. The reason was a substantial impairment charge along with a relatively higher OPEX. Nonetheless, Vodafone is expected to report earnings in line with revenues in the coming years.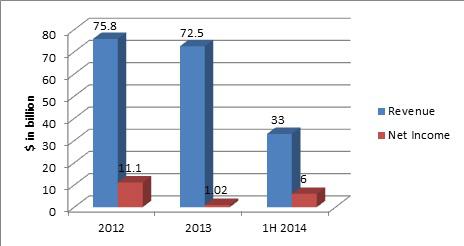 Figure 1 Source: Company's earnings release
The income position has improved as we can see from the graph. The income in 1H 2014 surpassed the total income of fiscal year 2013 by a large margin. Overall, the income position of Vodafone is expected to improve in the future (provided that its OPEX decreases) and business growth in AMAP will drive revenues and profits.
Cash Flow and Liquidity
The cash balance of the company stands at around $16 billion. The current ratio is 1.67 whereas the industry average is roughly 1.13. The company does not face any liquidity problems. Moreover, it received around $58.9 billion in cash for selling its 45% interest in Verizon. The total consideration for the deal is around $130 billion. This indicates that Vodafone will have a substantial amount of cash in the coming years which it can utilize to improve its network and expand the customer base.
Dividend Yield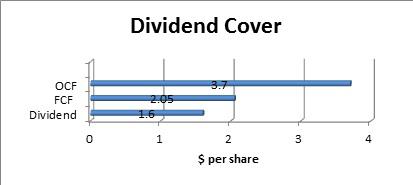 Vodafone's forward annual dividend yield is around 4.31% compared to the industry's dividend yield of 1.03%. The company is generating around $10 billion average FCF which translates to approximately 2.05 FCF/shares. The recent dividend payments were around $1.6/share. Hence, the company has enough FCF to cover dividend payments or even increase them. FCF is used instead OCF because FCF takes into account the capital expenditures and, therefore, is a more accurate measure of gauging dividend safety.
Future Prospects
Expansion Plan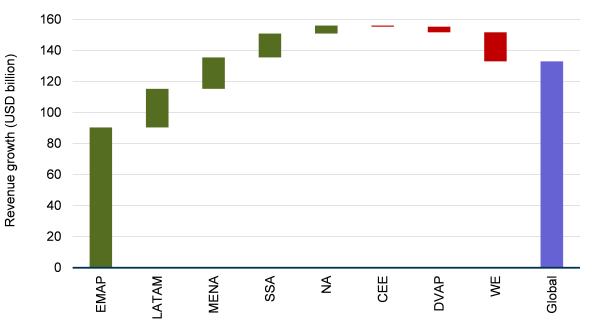 Source: Analysysmason
Vodafone is planning a shift towards being the data company of the future. It is shifting its focus towards data because the growth in data is high, and the conventional voice market is reaching a saturation point. The main focus of the company will be on strengthening its existing market, expansion in the AMAP and expansion of the enterprise segment.
According to analysysmason.com, telecom retail revenue worldwide will grow at a 1.7% CAGR, and revenue in emerging markets will grow at a CAGR of 5.3% during 2012-2017. They also anticipate that the growth will come mostly through emerging markets and higher data usage. Vodafone's customer base, at present, contains 68% customers from emerging markets as compared to 57% in the fiscal year 2010. This indicates that the company is gaining customers in growing markets. Data revenues make up 34% of the total revenue compared to 24% back in 2010. Enterprise revenues have also increased to 28% during the same period. All these figures clearly define the strategic direction of the company, i.e. a successful strategy for future growth. The expectations and strategy of Vodafone's management is outlined below:
Consumer: Maximizing the opportunities in emerging markets through smart data pricing, development of low cost smartphones and selective innovation.
Enterprise: Growing the company's enterprise business by leveraging hosting capabilities, offering cloud as a service and consolidation in M2M.
Network: Extending the 3G footprint at 43.2 Mbps and 4G coverage across 5 European markets to 80% and 40% respectively by 2015.
Operation: A planned reduction in European OPEX along with standardization of the business.
Vodafone currently has 9.8 million Vodafone Red customers, M-PESA (mobile money transfer) in 9 markets including India, 4G in 13 countries, unified comms capability in 12 markets and HSPA 43.2Mbps at 56% of European 3G footprint. This progress indicates that the company is quite capable of executing the plan outlined above and, hence, is set to capitalize on the growth of emerging markets along with the growing data services.
Voda-VZ Transaction
Back in September 2013, Vodafone and Verizon sealed a deal that involved Vodafone selling its 45% interest in Verizon for a consideration of $130 billion (with around $59 billion in cash).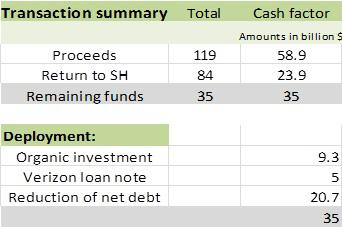 The above table reveals that the company will return around $84 billion to its shareholders through return of value. A recent circular by Vodafone reveals that $23.9 million will be returned to shareholders in cash along with shares in the Verizon. Shareholders will have the option between income gain and capital gain. The remaining consideration is a mixture of investments and cash. $35 billion in cash will be left for Vodafone to utilize in its business. The company is planning on a CAPEX of $11 billion on Project Spring, and there will be enough cash to fuel this investment as indicated in the table. Moreover, the company agreed to acquire Spanish cable operator ONO for $10 billion. Overall, the Verizon transaction generated substantial cash for the company and with next year's FCF estimate of $11 billion, Vodafone is poised to grow and return value to shareholders.
Conclusion
The revenues of the company are under stress at present and not showing positive growth. Net income will be in line with revenues in the years to come. Revenues of the company will regain growth in the coming years due to the company's growth in emerging markets, in addition to the growth of, data services revenues. Vodafone is currently executing a plan to increase its AMAP customers and also enhancing focus on the improvement of its network. It is also showing an increasing interest in the enterprise segment. The recent cash inflows will help the company to carry out its growth plan and return value to its shareholders. Due to its future prospects and dividend oriented policy Vodafone is an attractive investment option and definitely a BUY.
Disclosure: I have no positions in any stocks mentioned, and no plans to initiate any positions within the next 72 hours. I wrote this article myself, and it expresses my own opinions. I am not receiving compensation for it (other than from Seeking Alpha). I have no business relationship with any company whose stock is mentioned in this article.
Additional disclosure: Equity Flux is a team of analysts. This article was written by our Technology analyst. We did not receive compensation for this article (other than from Seeking Alpha), and we have no business relationship with any company whose stock is mentioned in this article.