By Bryan McCormick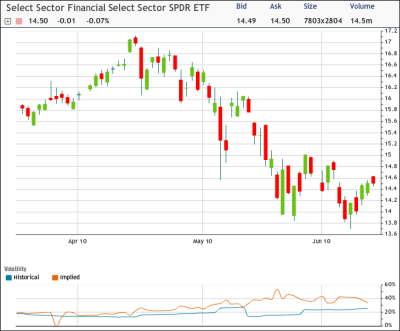 This morning all the stars seemed aligned for a perfect run to the upside. Overseas markets were strong, commodities were strong, and the US dollar -- which has been on a tear this year -- showed signs of easing back.
The indexes ran higher right out of the gate, though the S&P 500 has hit some headwinds, apparently because of the lack of participation financial stocks. If the financials don't participate on the upside, the upside will be limited.
Why they turned red this morning is a bit of a mystery and is something to keep eyes on through the morning. If they turn lower, the rest of the tape may be pulled down with them.
I will be back later with a look at that sector to put the rally in context.

Disclosure: No positions