Shares of Ann Inc. (NYSE:ANN) are up 9% over the last five days after reporting strong fourth quarter earnings. The women's retailer saw strong same store sales growth and continues to be one of the best performing in its sector with the strong upscale LOFT brand. A new expansion of the company's loungewear brand could continue the shares' upward rise.
Ann Inc. is expanding its Lou & Grey loungewear line. The company is opening four freestanding Lou & Grey stores, with possible plans to open more freestanding locations later on. Management said:
We will be trying to test as many different geographic regions as possible, to get a pulse on whether this is an everywhere kind of thing.
The line includes knits, leggings, and tunics, and was launched in 2009.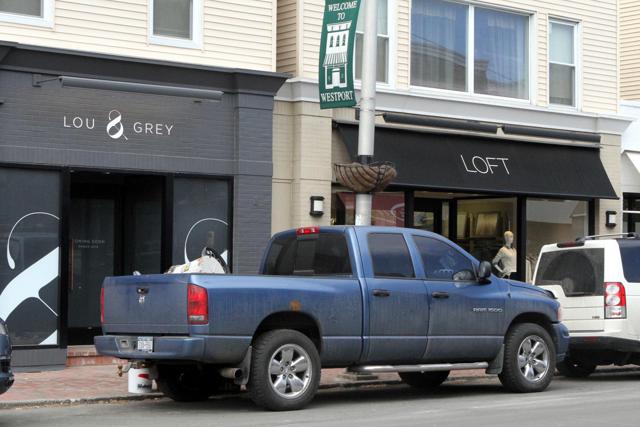 (Photo Credit: westportnews.com)
The more important thing for investors to focus on is the expansion of Lou & Grey as a store within a store concept. Ann is pushing the brand into all 537 LOFT locations. The loungewear brand will make up an average of 500 square feet in each existing LOFT location. The company is also excited that this brand could be the future for growth:
We really feel like this brand has tremendous growth potential for the corporation.
Ann's stellar fourth quarter earnings should also have investors excited, as the growth at LOFT stores could really power future sales of Lou & Grey. In the fourth quarter, same store sales at LOFT stores increased 5.7%, or 7.6%, when taking out LOFT outlet locations. For the full year, LOFT stores saw same store sales gains of 3.0%. The strong fourth quarter shows the strength of the LOFT brand during the key holiday shopping season.
In the fourth quarter, same store sales were down 1.1% at Ann Taylor locations. For the full year, same store sales increased 1.1% at Ann Taylor locations. The company continues to open more LOFT stores and see an increasing amount of revenue from the upscale brand. In the fourth quarter, the company opened 12 stores, with 8 being under the LOFT brand and four under Ann Taylor.
Ann Inc. is a two brand company with Ann Taylor and LOFT. Ann Taylor had 276 stores and LOFT had 537, with both brands also having outlet locations that make up another 214 stores. In total, Ann Inc. has 1027 stores, according to its website, with a growing online presence as well.
Shares of Ann Inc. are up for the week, but remain down 3% on the 2014 year. The company expects revenue of $2.62 billion for fiscal 2015, which matches the current estimate on Yahoo Finance. Earnings per share are expected to increase to $2.41 from the $2.19 reported for fiscal 2014. In fiscal 2016, Ann is expected to see full year revenue of $2.76 billion and earnings per share of $2.79.
The growth of the LOFT brand and the expansion of Lou & Grey is an exciting reason to follow Ann. Inc and invest in the popular women's retailer. Also, another item to watch is Ann's international expansion. During the fourth quarter earnings release, the management also said:
We will be further expanding our international business with the opening of the first LOFT store in Mexico later this year, and the continued expansion of both brands in Canada.
Disclosure: I have no positions in any stocks mentioned, and no plans to initiate any positions within the next 72 hours. I wrote this article myself, and it expresses my own opinions. I am not receiving compensation for it (other than from Seeking Alpha). I have no business relationship with any company whose stock is mentioned in this article.