By Sumit Roy
Natural gas inventories fell by 48 bcf last week, below expectations.
Natural gas was last trading higher by close to 3 percent to $4.35/mmbtu after the Energy Information Administration reported that operators withdrew 48 billion cubic feet from storage last week, below the 55 to 60 bcf that most analysts were expecting.
The latest withdrawal was below last year's draw of 62 bcf, but above the five-year average draw of 30 bcf.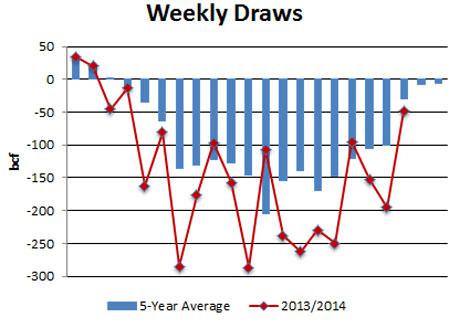 In turn, inventories now stand at 953 bcf, which is 923 bcf below the year-ago level and 875 bcf below the five-year average (calculated using a slightly different methodology than the EIA).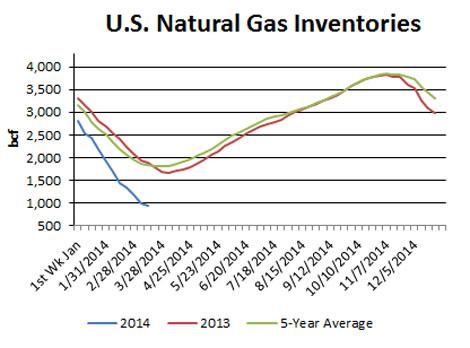 The weather last week was close to seasonal norms.
According to the Edison Electric Institute, utilities generated 71,442 GWh in the week ending March 15, which was 0.1 percent above the same week a year ago.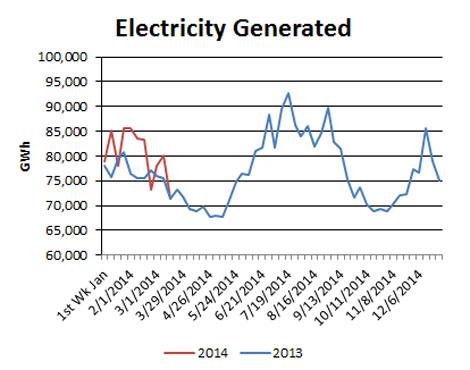 Looking forward, the NOAA's 6- to 10-day outlook calls for colder-than-normal temperatures across the eastern half of the country.
NOAA 6- TO 10-DAY OUTLOOK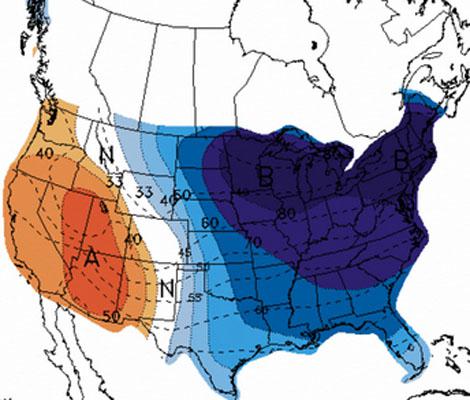 Meanwhile, Baker Hughes reported that the number of rigs drilling for natural gas in the U.S. fell by one to 344.
Natural Gas Rig Count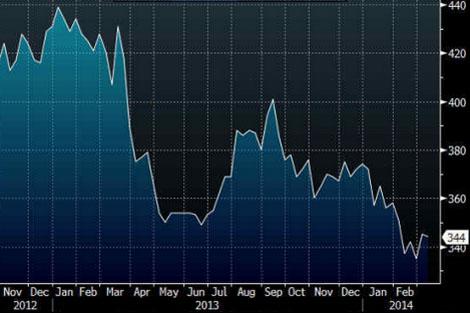 Natural Gas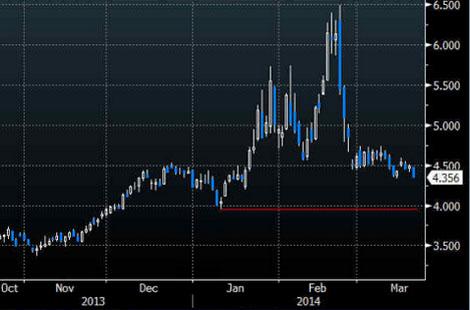 Bottom Line: The latest inventory data from the EIA were bullish, as the inventory deficit against the five-year average rose from 857 to 875 bcf.
From a technical perspective, it looks like prices are poised to test the psychologically significant $4/mmbtu level as temperatures warm heading into spring. In our view, that is a good level to accumulate positions ahead of the summer cooling season-when natural gas prices will be more vulnerable to upside price spikes.
Traders are now in wait-and-see mode. Will injections this spring come in at record levels? The first indication of whether this is the case will emerge in the coming weeks, and particularly in May, when storage builds typically reach their highest levels.
Below is a chart of weekly injections in 2013. This year's injections must notably exceed those of last year to make up for the nearly 900 bcf year-over-year deficit in inventories. As we estimated last week, weekly injections must increase 25 bcf (3.6 bcf/day) to get inventories back to "normal" levels near 3,800 bcf by November.