By Bryan McCormick
Most Asian markets closed flat to fractionally higher, with China mainland markets remaining closed for holiday. In the absence of mainland markets being active, trading flows in related markets were extremely light.
US stock index futures had drifted overnight as a result, until news of a prospective investment by China in Greece had hit the tape.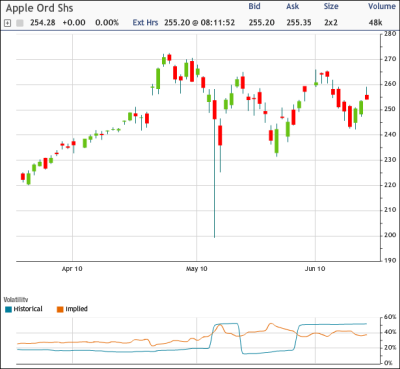 European stocks and currencies were higher after a lower start, but bonds were relatively weak following the credit downgrade by Moody's yesterday of Greece. This was a downgrade that caught up to similar cuts to "junk" by other ratings agencies.
Germany's ZEW index, a measure of investor confidence, fell sharply on the unfolding crisis in Europe, to a reading of 28.7 from 42. Shares had initially traded lower on that release, as had the euro.
With European stocks higher, US futures have popped back following yesterday's late day selloff. Banks in Europe were stronger. With the euro up, the dollar sold off after an earlier rebound, which helped to send commodity prices higher.
In stock-specific news, Fitch has downgraded BP (NYSE:BP) two notches, but the stock is trading up following President Obama's address to the nation last night centering on the Deepwater Horizon disaster.
News Corporation (NASDAQ:NWS) shares may trade lower after UK-based BSkyB's rejection of the company's proposed $11.5 billion takeover offer. That rejection may signal to investors that companies in general are more confident about their futures and are holding firm for better offers than we might have seen a year ago. BSkyB shares were trading up sharply in London.
In US stock news, Best Buy (NYSE:BBY) reported earnings results at the time of this writing, missing consensus estimates by a wide margin. The company's report is often viewed as a proxy for the health of electronics and computer sales, so it will be watched closely by traders for clues as to the health of those markets.
Apple (NASDAQ:AAPL) shares are trading up after the release of a refreshed Mac Mini line. FactSet Research (NYSE:FDS) reported slightly better results after market close last night, but there was little reaction in the after market. UAL (UAUA) shares were trading up after its update yesterday in which it expected passenger unit revenues to rise by 26 percent to 27 percent for the second quarter, year over year.

Disclosure: No positions