Recently the North Dakota State Industrial Commission (NDIC) released its Oil and Gas Production Report for January, 2014. That report, when compared to the reports of November and December, 2013 shows that Halcón Resources' (NYSE:HK) oil and gas production in the Bakken declined measurably in each of the past 3 months. [see charts below]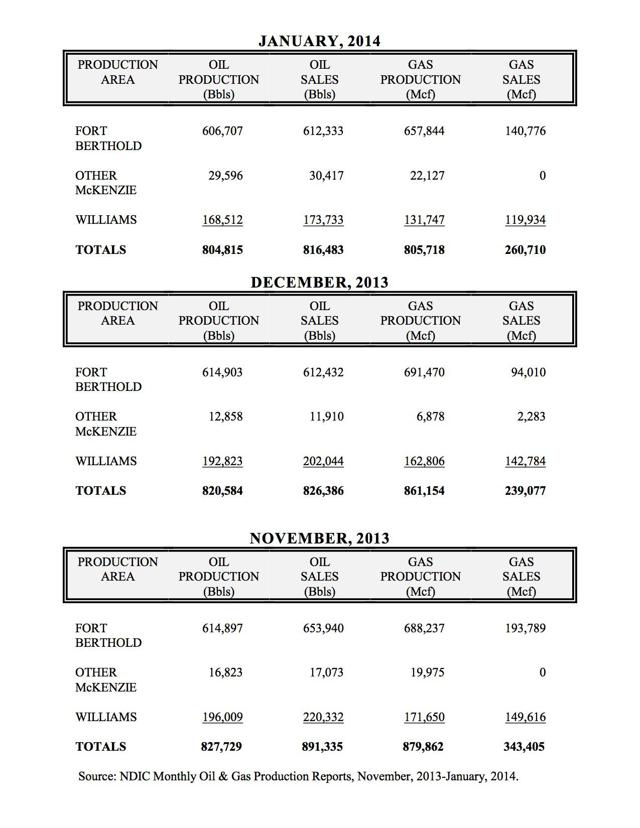 Click to enlargeThe charts reveal that since November, Halcon's oil production in the Bakken has actually dropped 3% from 827M barrels of oil to 804M barrels. Since ever-increasing production is the rocket fuel that usually propels E&P stock prices higher, any hint of a production decline can send a stock's share price tumbling. This is particularly true for a company like Halcón Resources which is a controversial small cap stock with a high short interest. There is no doubt in my mind that those holding a short position will use this production decline as a clear sign that the "end is near" for the company. After all, they will reason, the company needs ever-increasing production just to pay off its massive debt and this decline in production is a signal that the debt load will ultimately push the company into bankruptcy. I disagree.
At the outset, let's all acknowledge up-front that the 3-month decline in production is a negative. No one investing in a small-cap E&P company wants to see that and there is no way to sugar-coat it that it is "good news". It's not and in Halcon's case it needs every dime it can generate.
However, there are several key factors and points to keep focused on. First of all, the weather this winter in North Dakota has been terrible. As veteran Bakken-watcher and SA Contributor Michael Filloon has said a number of times, investors need to be mindful of the seasonality of production activity in North Dakota in the wintertime. Crews and equipment simply don't function as well in extreme temperatures and this winter was probably even worst than usual. In Halcon's case, crews have not been able to bring any new wells online because of severe cold conditions. As succinctly put by the CEO of Emerald Oil (NYSEMKT:EOX) in its earnings conference call this past week: "The main thing that impacted us in January and February was it was between negative 40 degrees and negative 20 degrees for 60 straight days, and everything just freezes under that [condition]." No operator escaped the extreme cold; it's that simple.
Investors should also keep in mind that Halcón is basically just 2-years old. Looking back to what was going on in January, 2013, the ink was barely dry on Halcón's acquisition from Petro-Hunt of what is now its key production area in the Bakken and at that time the company had only 107 producing wells it acquired in Dunn, McKenzie and Williams counties. In the 12-months between January, 2013 and January, 2014 Halcón has spud and completed 60 wells to bring the well count [in the key production areas] up to 167. Given its size that is a significant achievement. Furthermore, production of oil in key areas increased from 492M barrels of oil in January, 2013 to 804M barrels in January, 2014. That is a 63% increase. And gas production increased from 497MMcf in January, 2013 to 928MM in January, 2014 and gas takeaway improved from just 17.7% of production in January, 2013 to 28.1 % in January, 2014. Again, significant growth.
Looking ahead Halcon announced that it increased its EUR estimates across its entire acreage in the Bakken based on improved completion design and the average EUR curve for all areas except William County is now 801,000 boe per well. It plans to spud 40-50 wells in the Bakken this year. And downspacing continues to evolve and has yielded great results so far with the potential, according to the company, to more than triple its operated well inventory going forward. With the projected growth this year I believe that investors will look back that the recent shortfall in production as a mere blip in a much larger story.
Disclosure: I am long HK, EOX. I wrote this article myself, and it expresses my own opinions. I am not receiving compensation for it (other than from Seeking Alpha). I have no business relationship with any company whose stock is mentioned in this article.