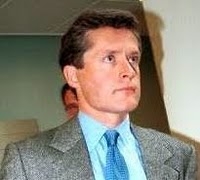 Andreas Halvorsen's hedge fund firm Viking Global just filed a 13G with the SEC regarding shares of Owens Corning (NYSE:OC). Per the filing (which was made due to activity on June 4th), Viking now discloses a 5.4% ownership stake in Owens Corning with 6,974,715 shares. This is a massive increase in its position as the hedge fund previously only owned 197,955 shares of OC when we took a look at Viking's portfolio as of March 31st. Over the past three months, Viking has added 6,776,760 shares of OC (a 3,423% boost in its position size).

We also wanted to highlight that due to activity back on May 14th, Viking has disclosed a 5.1% ownership stake in Mednax (NYSE:MD) with 2,390,987 shares. The hedge fund also boosted its holdings here as this marks a 103% increase in its position size (1,215,065 additional shares since the end of March).

Lastly, due to activity on May 6th, Viking Global has filed a 13G with the SEC regarding Sherwin-Williams (NYSE:SHW). Viking shows a 5.1% ownership stake with 5,602,340 shares. This marks an 85% increase in its position size since March as the hedge fund has added 2,579,522 shares. For the rationale behind some of Halvorsen's investments, head to Viking Global's investor letter. Other large bets at Viking include Visa (NYSE:V), Express Scripts (NASDAQ:ESRX), and Invesco (NYSE:IVZ).

Taken from Google Finance:
Owens Corning is "a producer of glass fiber reinforcements and other materials for composites and of residential and commercial building materials. The Company operates in two business segments: composites, which include the Company's reinforcements and downstream businesses, and building materials, which includes its insulation, roofing and other businesses."



Mednax "formerly Pediatrix Medical Group, Inc., is a provider of physician services, including newborn, maternal-fetal, pediatric subspecialty and anesthesia care."



Sherwin-Williams is "engaged in the development, manufacture, distribution and sale of paint, coatings and related products to professional, industrial, commercial and retail customers primarily in North and South America, with additional operations in the Caribbean region, Europe and Asia."