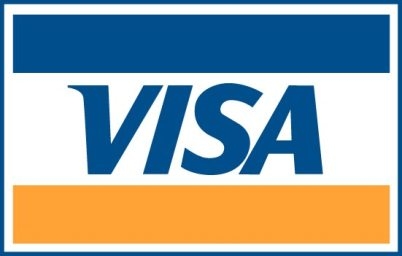 At a time when investors are very leery about investing in financial stocks, there are 2 financial companies that are free from government balilouts and default risk. Most major banks face concerns over foreclosures, credit card charge offs, and loan defaults. Visa (NYSE:V) and Mastercard (NYSE:MA) are free from such risks. Visa and Mastercard have a duopoly in the payment processing business. These companies do not issue cards or grant credit to consumers. They simply offer a network for processing payments.
As we move towards a paperless society, Visa and Mastercard will continue to thrive. Every time that you swipe your debit or credit card with the Visa/Mastercard logo, these companies get a cut of the transaction. Digital currency is the future of making payments for consumers and businesses. It stands to reason that this market will only grow in the future. Even the federal government has began using electronic payments for benefit payments.
Let's take a closer look at Visa Inc.
Visa is the number 1 player in the industry with Mastercard coming in second. Visa defines itself as a
global payments technology company that connects consumers, businesses, banks and governments in more than 200 countries and territories, enabling them to use digital currency instead of cash and checks.
Visa has over 60% of the debit card market and just under 40% of the credit card market.
Visa hit the ball out of the park with its earnings report last quarter. Visa expects 20 percent growth in earnings per share for the full year. The 5 year EPS growth rate is estimated at 19.5%. Free cash flow is expected to be over $2 billion dollars for the year. Revenue growth is forecasted at 15 percent. The balance sheet is in great shape with $4.6 billion in cash and only $50 million in debt. This is important because card companies find themselves consistently sued over their anti-competitive practices. Margins are incredible high with a 36.5% profit margin and a 53% operating margin. Visa's shares currently trade at 16 times 2011's earnings. While I would not run out and buy shares today, I would gladly add shares of Visa at $65.
Visa has proven that sometimes plastic does beat paper.