The major film studios have shied away from making smaller budget films and are relying primarily on producing mega-budget spectacles which cost over $200 million and spawn sequels, video games, and theme park rides. Add in marketing, and a film could cost the studio upwards of $400 million before it hits the screen. These projects are based on titles and characters that audiences have some familiarity with, like Pirates of the Caribbean, X-Men, or Iron Man. However, if successful, the film could bring in over half a billion dollars or more globally (with Avatar being the prime example), and tremendous revenue to a studio.
Today's film industry is a global market. The U.S. accounts for only 30% of a studio film's revenue, and studios rely on big budget tent-pole projects with mega computer effects and high-priced super stars with the goal for a film to become a big worldwide event. But this business model has put a squeeze on the smaller story-driven dramas, quirky comedies or edge-of-your-seat suspense and horror films. And while these smaller films rarely make the revenue of a successful mega-budget movie, if successful, the return on investment can be extremely high.
Studio Business Model Equals High Risk
If a big budget movie fails, the studio can lose hundreds of millions of dollars. Disney's (NYSE:DIS) budget-bloated The Lone Ranger cost over $250 million to make, not including $175 million for marketing, and grossed only $260 million worldwide; Universal's flop-- R.I.P.D.-- had a budget of $130 million, and grossed $78 million; Warner Bros.'s misstep, Jack the Giant Slayer, had a budget of $195 million (again not including marketing), and brought in $197 million. The studios, however, see that mega-budget franchise hits like The Hobbit [WB], Marvel's The Avengers (Disney), or Fast & the Furious (Universal) will make up for the failed projects.
But some industry experts foresee that if enough big budget films flop in a row, the studio model will fall apart; director/producer Steven Spielberg sees that an "implosion" in the film industry is inevitable, and such an implosion will alter the industry forever.
The studio model is no longer designed for smaller projects that cost under $20 million, and finding financing for these small projects is becoming more difficult. However, these smaller projects could bring in $4 million to $40 million in revenue, and there are companies that have turned their financial power and might of their customer base to financing these films, which if successful, can bring in a very high return on investment.
Netflix Expands to Developing Content
Netflix (NASDAQ:NFLX) started as a platform for people to view film and TV via U.S. postal mail, and then moved to streaming through the Internet. Today the company has branched out into producing its own content using a business model that has been tested and proven successful with Time Warner's (NYSE:TWX) HBO, which also started as a content provider, and now spends 40% of its income on original programming.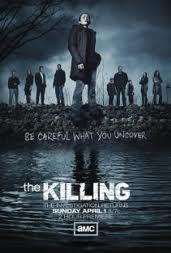 Netflix has more than 40 million streaming subscribers worldwide and growing, and has become a force to be reckoned with in the entertainment business. Netflix is changing the business model of television by listening to its customer base. Recently it brought back from the dead one of its more popularly viewed series, AMC's twice-canceled The Killing, by financing the third season and now the fourth season, adding a clause that gave Netflix the exclusive streaming rights after the season ended. The company did the same for the once popular, but long ago canceled comedy series, Arrested Development, and viewing surpassed expectations so much that the company is considering another season. Netflix is currently producing its highly touted original series, House of Cards, starring Kevin Spacey, and the company is venturing into features in what appears to be an attempt to fill the void left by the studios, starting with documentaries, not unlike how HBO ventured into developing documentary films before moving into scripted features.
Netflix Enters the Low-Budget High-Profit Horror Genre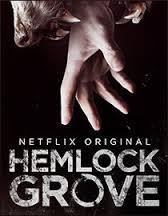 Netflix may have struck gold when it agreed to produce horror director Eli Roth's (Hostel, Cabin Fever) new series, Hemlock Grove. And while critics time and time again pan scare flicks (as was the case with Hemlock Grove), the genre continues to be one of the most profitable in the industry, and Hemlock Grove has become more popular than the more expensive House of Cards.
It should be no surprise that Eli Roth's show is popular; the horror genre has always been a money-maker for both film and TV; just look at The Walking Dead. Lionsgate's (NYSE:LGF) produced and distributed the Saw franchise, which has brought in over $877 million. Its Hostel movies, which collectively cost $10.5 million, brought in over $120 million. Warner Brothers' $20 million horror movie, The Conjuring, directed by Saw filmmaker James Wan, grossed over $318 million. And his $1.5 million Insidious has made $100 million. Unlike the studios' $200 million films, none of these films relied on mega-star salaries or expensive CGI, but on story, suspense, makeup, and classic SFX and animatronics to get viewers in the seats.
Filmmakers and animatronic specialists, Alec Gillis and Tom Woodruff, Jr., joint owners of Amalgamated Dynamics, Inc., an Academy Award-winning character effects studio, and behind such creature creations as Pumpkin Head, Aliens, Tremors, and Starship Troopers, are not big fans of the overuse of expensive CGI in studio films today. While Mr. Gillis is a believer in digital, his stance is that its overuse has taken away from storytelling while seeing real FX on screen is a very powerful storytelling tool:
Top of the line CGI is 3 to 6 times more expensive than top of the line animatronics. Real is cheaper. That's a win-win for the audience.
Mr. Gillis and Mr. Woodruff have put their animatronics talents to use in their upcoming independent horror feature, Harbinger Down, about a group of young grad students trapped on an icy fishing trawler along with a host of hungry mutated aliens.
This project falls in line with Netflix's savvy ideology of entertainment that is created "outside the box" and not in the big studio environment. I think certain independent films could have the potential of falling on Netflix's radar in regards to possible exclusive streaming rights. In addition, if Netflix can continue to produce high quality original properties and be mindful of budgets by utilizing practical/animatronic effects when applicable, the company should continue down a golden path.
With Netflix there's definitely future growth potential as a content provider and producer of original programming, which could be a win for both the company and for the small filmmakers squeezed out by the studio system. Netflix has a market cap of $25 billion. The stock closed on March 21th at $405.55, up over 10% YTD, and 120% YOY. Netflix has ventured into Europe and Latin America where analysts at Bernstein foresee Netflix's potential of reaching 65 million international subscribers. Though Netflix will have to deal with the Internet providers and cable companies, and the yet-to-be-determined fallout from the court's decision on Net Neutrality. Netflix does have a P/E ratio of 229, and the company should continue to grow and be a good long-term investment.
Crowd Funding Financing More Small Films
Interestingly, Alec Gillis has found himself in the same boat as most small production companies when he went looking for financing for Harbinger Down, which stars movie horror vet, Lance Henriksen (Aliens, The Terminator). Even with Mr. Gillis' and Mr. Woodruff's thirty plus years in the industry developing some of the most famous creatures (both veterans of the big Hollywood blockbusters, including the X-Men franchise, with an Academy Award win for Death Becomes Her and a nomination for Starship Troopers), they found that the studios were not interested in a small budget "old fashioned" story-driven scare fest loaded with alien creatures created not on a computer screen, but through painstaking puppetry and animatronics. He did however find financing via the crowd-funding platform, Kickstarter, where horror fans pledged anywhere from $5 and up to help fund the project. So popular was the campaign that the project quickly surpassed its funding goal of $350,000, receiving pledges totaling $385,000.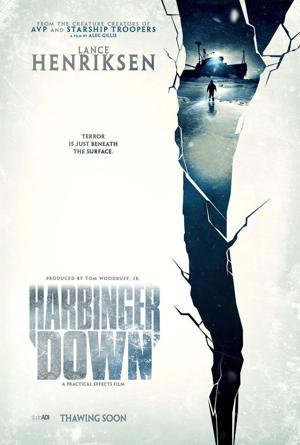 Harbinger Down is just one of a number of projects to use crowd funding. Actor/director Zach Braff (Scrubs, Garden State) received over $3 million for his feature film Wish I Was Here, and writer/director Rob Thomas raised over $5.5 million for his Veronica Mars movie, while writer/director Spike Lee received $1.25 million for his horror film, The Sweet Blood Of Jesus. In the past four years, Kickstarter has raised over $165 million for small filmmakers, and though a drop in the bucket compared to the studio films, crowd funding is no longer just a fringe market, but edging more toward mainstream financing. In 2013, 10% of the Kickstarter projects were official Sundance selections, 5 were award winners, and 11 secured distribution.
Amazon Studios May Fill Void For Small Budget Films
Amazon (NASDAQ:AMZN) entered the film and TV production business at the end of 2010 with Amazon Studios, and is looking to do to the studio system much like it did to the publishing companies. Amazon Studios invests in projects from Hollywood outsiders and small filmmakers, and then uses its Amazon customer base as the world's largest focus group in analyzing the project. The project could then go to Warner Bros., which will have an option to make the film. If the film is theatrically released, the creator receives $200,000, plus a $400,000 bonus if the movie earns $60 million at the box office. This process is more calculated than one realizes, as it not only will help the small filmmaker and bring new content for the company, but Amazon will be able to collect considerable data during the analyzing process about what customers want and what they watch.
Amazon, with its market cap of $165 billion, is a behemoth amongst most companies and corporations. It has the financial capability, with over $12 billion of cash and equivalents, to go head to head with the studios. The company could easily step in and fund smaller projects as it did with Alpha House, its political comedy series created by Doonesbury's Garry Trudeau and starring John Goodman (The Monuments Men, Argo).
Alpha House was the most watched show on Amazon's subscription service, Amazon Prime. This service offers free shipping and free access to Amazon's giant Kindle library along with its catalog of streaming movies and TV shows. Amazon Prime will therefore make a serious run at Netflix customers, heating up the competition.
Though the viewership today is far less than Netflix, Amazon has proven to be an aggressive competitor; it has previously sacrificed profits in order to build its business. And as Amazon Prime grows, so will its commitment to develop small filmmakers, similarly to how it opened the door to unknown writers. Amazon stock closed on March 17th at $360.62 per share, down almost 10% YTD, but up almost 15% in the last six months. Amazon is not cheap; its P/E ratio is at 616. But Amazon keeps growing, and I see Amazon as a long-term stock to have in one's portfolio.
Conclusion
The studios are putting out grand spectacle films; some are big hits, some are colossal failures. The problem is that the studios are all in on major blockbusters; the small filmmakers are getting lost in the mix, as are millions of dollars in profits from successful small films. And while these smaller films might not look as impressive on an IMAX 3D screen, there is still a giant market for such products, smaller theater screens, home entertainment systems, and the Internet.
Kickstarter and other crowd funding projects have provided a place for the small filmmakers to partner up with the little guys who want to be part of a film project, even if their reward is just receiving a signed thank you letter. And it is possible that crowd funding may grow and develop into a more mainstream source for small films, especially if projects like Veronica Mars, Wish I Was Here, and Harbinger Down prove successful.
Companies like Amazon and Netflix see a future in the smaller budget projects, and they may serve as the future of small film production. These smaller films are not saddled with $200 million budgets, overloaded CGI, and $20 million dollar salaries for just one star. And if one doesn't think that Netflix and Amazon can compete with the studios and networks, just look back at when Rupert Murdoch started the Fox Network. Many laughed at the notion of a fourth network. But nobody's laughing now… unless they're watching Family Guy.
Disclosure: I have no positions in any stocks mentioned, and no plans to initiate any positions within the next 72 hours. I wrote this article myself, and it expresses my own opinions. I am not receiving compensation for it (other than from Seeking Alpha). I have no business relationship with any company whose stock is mentioned in this article.