Embrace, extend. Those two words have pretty well described the genius of Bill Gates and his success with Microsoft (NASDAQ:MSFT) over almost four decades. The current threat - Android. The response - an Android phone that looks like a Windows OS phone, the Nokia X.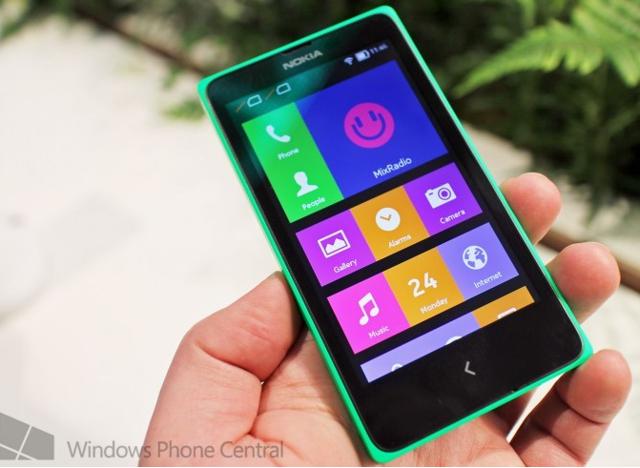 Click to enlarge
Source: Windows Phone Central
Why is that a good idea for Microsoft? The answer is simple. For many users in emerging markets, the first computing device they will own is a smartphone. Do they care what is under the hood? Maybe, but probably they are more concerned with what it will do, its price, key features and user interface.
Way back in 2011, Nielsen surveyed 2,595 Chinese buyers and found the key reasons for purchasing a particular smartphone were apps, price, display size and navigation.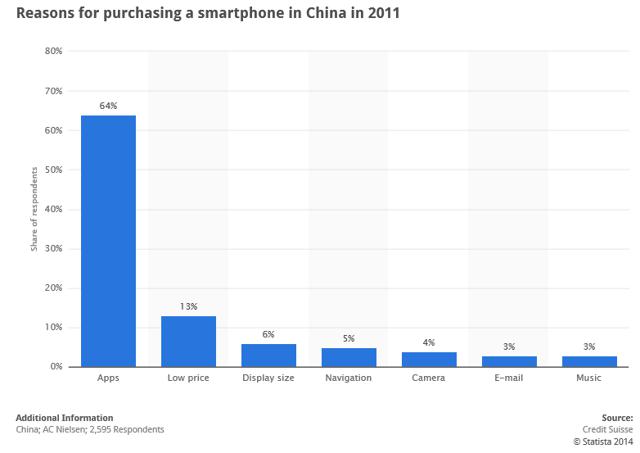 Click to enlarge
I doubt much has changed. Microsoft has a growing app library but it can't really compare with Android or iOS in terms of apps. But it can hit all the right buttons for price, display size and navigation (which really means user interface), and of course has a decent camera, supports email and can download and play music from, among other sources, Xbox Music (which I use and really like).
By creating an Android smartphone that looks, feels and tastes like a Windows OS phone, Microsoft's soon-to-be acquired Nokia handset division has embraced Android. Now Microsoft will seek to extend it, providing applications and features a user can only get on a Microsoft smartphone.
Will it sell? Early indications are pretty impressive. The Nokia X was launched in China and sold out in minutes. There appears to be some demand.
Like the Windows OS Lumia line of smartphones, the Nokia X offers a colorful range of phones.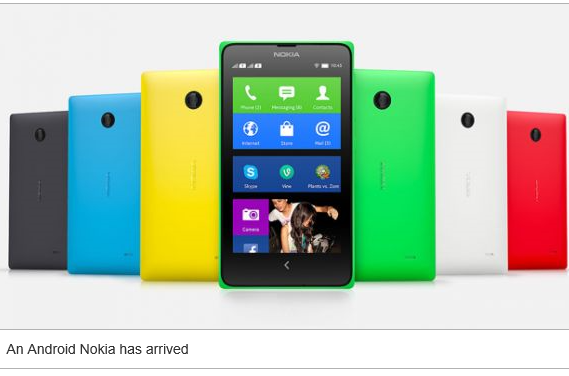 The devices come with their own applications library, not Google Play, and include some pretty standard Microsoft applications like Skype and One Drive and Nokia apps like HERE Maps, HERE Drive and Mix Radio. Over time I would expect the Nokia X line to include Outlook integration, a suite of Office apps and Xbox music and other content.
I have a Lumia 1020 which I purchased to try out. The Windows OS interface is very functional and quite flexible. The Lumia has a feature set well above the Nokia X but from a user's viewpoint they are definitely in the same family of products. The lines between Android (as implemented by Nokia) and Windows phone OS are likely to blur as time goes by.
At one point, I read some scuttlebutt that Windows phone OS might support Android apps. What I see as equally likely is that the Nokia X line will ultimately have a Windows emulator and run Windows apps as well as Android apps. Embrace, extend. It has worked for Microsoft before and it is likely to work for Microsoft again.
Success with Nokia X will surely propel both Windows OS and Nokia X Android phones to a greater profile as users increase their familiarity with the elegant user interface. A hot new product is all Microsoft needs to get going in mobile and it seems now they have one.
I have no current position in Microsoft.
Disclosure: I have no positions in any stocks mentioned, but may initiate a long position in MSFT over the next 72 hours. I wrote this article myself, and it expresses my own opinions. I am not receiving compensation for it (other than from Seeking Alpha). I have no business relationship with any company whose stock is mentioned in this article.