Few are coming out ahead in the BP oil disaster, but natural gas has emerged as one. As a result, the United States Natural Gas ETF (NYSEARCA:UNG) has seen heavy upward momentum in the last two weeks.
UNG is up more than 12% in the last two weeks. ETF Daily News reports that UNG often moves independent of the stock market, a plus in these uncertain times for stocks.
The rapidly improving sentiment toward natural gas stems from a few things:
It's favorable as a political issue. For environmentalists, it emits less carbon than oil and coal, and after the BP disaster, it's a plus that gas is mainly obtained via land drilling and not offshore drilling. Natural gas also continues to be far cheaper than oil.
A hot summer is in the forecast, which would increase demand.
It's hurricane season, too; any big hurricanes have the potential to interrupt production and therefore increase prices.
United States Natural Gas ETF (UNG)
click to enlarge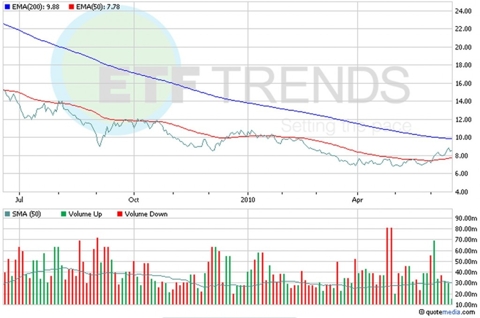 First Trust ISE-Revere Natural Gas Index (NYSEARCA:FCG)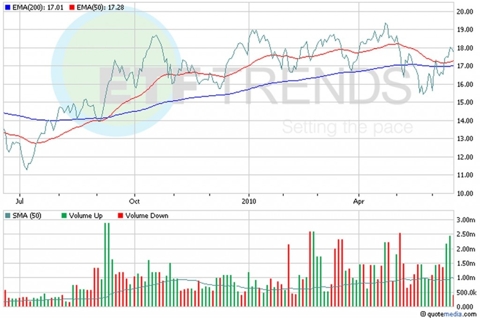 Tisha Guerrero contributed to this article.
Disclosure: None