While shares of Ford and General Motors have experienced strong upside performance over the past year, Nissan (OTCPK:NSANY) shares have remained sluggish.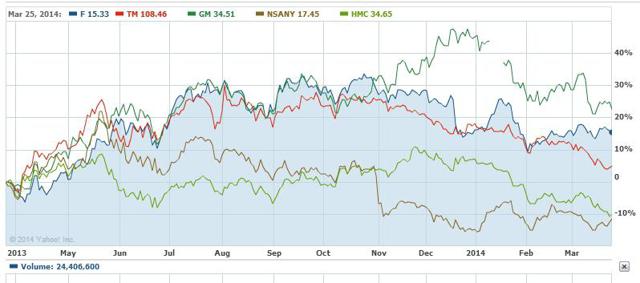 Source: Yahoo Finance
As the auto industry enjoys a growing economy (and consequently growing earnings), I dug into some of the popular ratios and found that Nissan was trading at a decent discount.
In terms of price-to-book ratio, the stock has flirted with dropping below the 0.8 mark three times.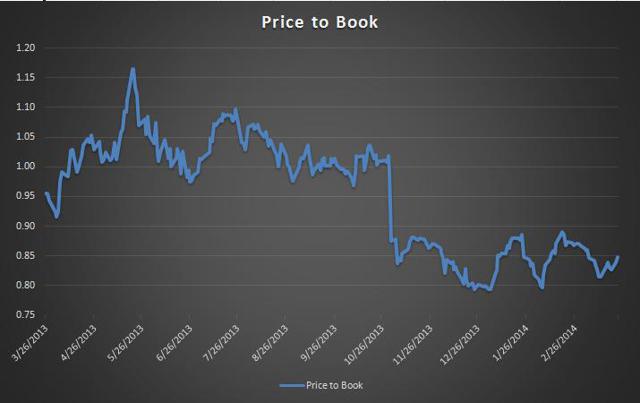 Book Value Data Courtesy of Y Charts
On top of the low price-to-book trade, Nissan's trading near a 52-week low in respect to both P/E and forward P/E. What makes Nissan more attractive is the fact that it's trading under 10 times forward earnings.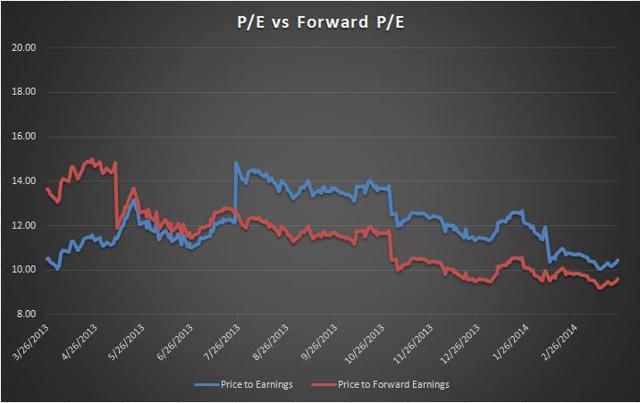 In order to project a reasonable share price target for Nissan, we need to examine the probability distribution of the past year's price-to-forward earnings.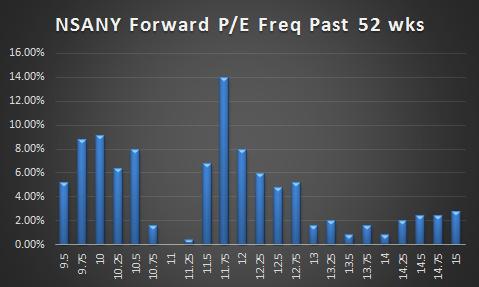 Based on this analysis, there is a 70% chance that Nissan will trade at 10.5 times forward earnings or better. Combining this multiple with Nasdaq's earnings estimates gives us a picture of the upside value.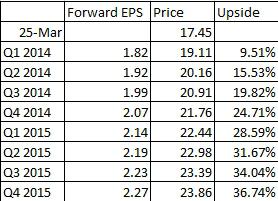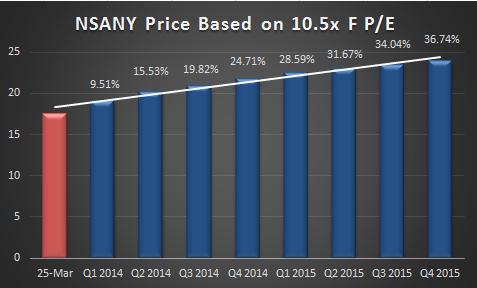 Nissan clearly has upside potential that could produce a 25% return for investors between now and the end of the year.
The fly in the ointment for Nissan is undoubtedly earnings performance. In the previous 12 quarters, the company has missed earnings five times, including four of the last six.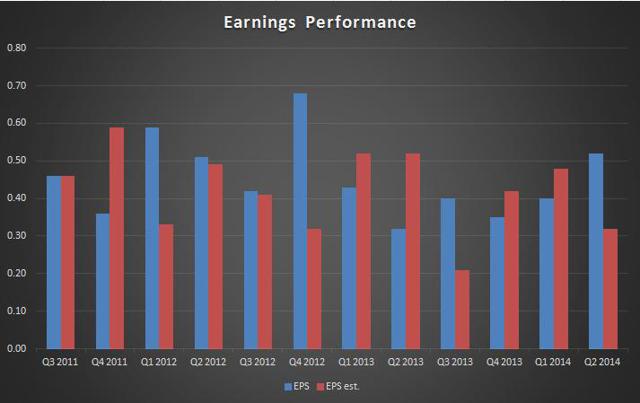 Source: CNBC (I like a side-by-side representation better)
Investors should also watch for changes in the global economy that could affect Nissan's price.
Typically, I'd be a hold on companies that have difficulty meeting earnings expectations, but I believe the low earnings and book valuation offer limited downside for investors.
Disclosure: I have no positions in any stocks mentioned, and no plans to initiate any positions within the next 72 hours. I wrote this article myself, and it expresses my own opinions. I am not receiving compensation for it (other than from Seeking Alpha). I have no business relationship with any company whose stock is mentioned in this article.