Tim Cook, Chieftain of Apple (NASDAQ:AAPL) definitely won an early Christmas present from the new boss of Microsoft (NASDAQ:MSFT), Nadella. Like I expected, Nadella announced the release of the native version of the Office app for the iPad. Cook, via Twitter, welcomed Satya Nadella and the Office for iPad to the Apple walled kingdom.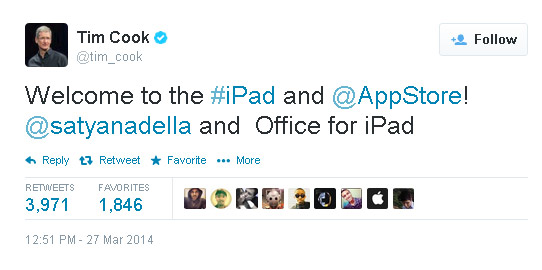 Source: Screenshot From Twitter
Benefits of Office for iPad
Investors should be delighted to know that AAPL will get 30% commission from in-app purchase of Office 365 subscription which is required to unlock full functionalities of the Office app for iPad. People will have to sign up for a $99.99/year contract to enjoy the unlocked native version. Non-subscribed users of the app will only be able to open and read documents.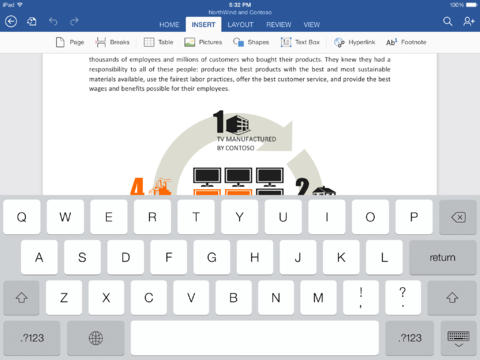 Source: Apple App Store
Microsoft will earn a lot of dough leeching off from the estimated 200 million people who own an iPad. Some say MSFT stands to generate around $4 billion per annum from Office for iPad subscriptions. However, Apple stands to earn a good amount of money from Office 365 subscriptions. A conservative estimate of 10% subscription sign-up rate out of those 200 million users, can give Apple an extra $600 per year from Office for iPad. That's just 10% - we all know that most iPad owners belong to the Class A market that can easily afford to pay for $99.99/year subscription.
Skeptics who say that Office for iPad is already too late may have a point. There are free apps like iWorks and other third-party solutions like hopTo, QuickOffice, and Docs2Go, which already have loyal iPad users. However, I believe that the native version of Microsoft Word, Excel, and PowerPoint can win many converts. Microsoft is still the industry standard, Apple's iPad has just become more attractive to enterprise users.
Just one day after its release, Office apps, Word, Excel, and PowerPoint already dominate the Apps download charts. Can anybody say that for QuickOffice or hopTo? The Office app is going to be the de facto productivity suite for most commercial and personal users of the iPad. See the chart below, Word for iPad is already the fourth top-grossing app, meaning many users who downloaded it signed-up for the Office 365 subscription.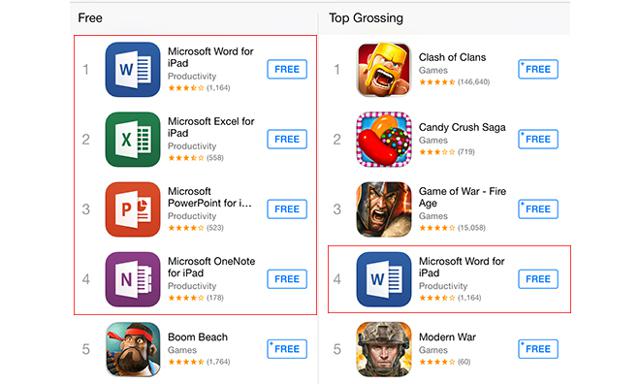 Source: Apple Insider
Apple already made $37 billion in net income, $600 million seems like peanuts. However, Apple's iPad hardware sales also benefits from Nadella's release of the Office app. Some people will buy the iPad instead of a Samsung Galaxy Tab because of the Office app.
There's no denying that Apple's once dominant position in the tablet market saw a decline in 2013 due to Samsung-led Android tablet invasion. Microsoft's release of the Office app is a great weapon for Apple to level its iPad Air sales so maybe this year it won't lose market share as much as it did last year.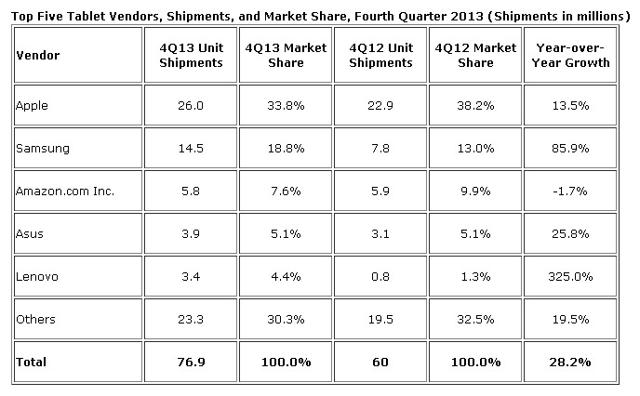 Source: IDC
IDC forecasts a slower demand for tablets this year, 19.4% growth rate compared to 51.6% increase last year. With Microsoft's helping hand, the iPad has stronger chances of remaining the world's best-selling tablet.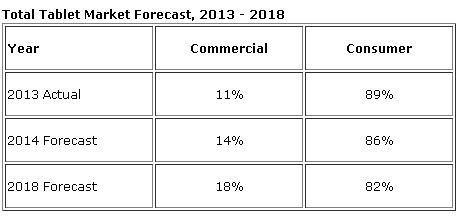 Source: IDC
As long as Microsoft doesn't release a native Office for the Android platform, the iPad has a good chance of getting the lion share of the 270.7 million tablets that Gartner estimates will be sold this 2014. Microsoft and Apple are frenemies, while Microsoft and Google are true enemies.
iPad Pro is Perfect for Enterprise/Creative Market
The release of the native Office app is strong incentive for Apple to come up with a larger-size iPad. The 12.9-inch iPad Pro was previously reported as cancelled for this year. The reason for this delay was because there's weak support for large-display app development. That's horse dung thinking, the smarter iOS app developers will readily retweak existing apps to run on 13-inch HD videos if it means more money for them.
According to a more recent rumor, Apple is still working hard on the iPad Pro in time for 2014. Quanta is supposedly the OEM partner for this larger iPad product. Rumor or not, I am strongly in favor of Apple releasing the iPad Pro as fast as possible. A high-margin iPad Pro is a credible option for enterprise customers. BYOD is now popular among companies like Exxon Mobil that acknowledge that employees now prefer non-Wintel machines at the workplace.
I also would like to see an iOS hybrid iPad that is similar to the Asus Transformer. A detachable keyboard/extra battery attachment to the iPad Pro is just perfect as replacement for laptops. Typing on a physical keyboard is still best.
A stylus for the iPad Pro is also great for the creative people. A bigger iPad is just not for content consumption or office productivity, it is also a great tool for design.
I'm adept at Photoshop and other Adobe graphics software. An iPad Pro with stylus is my dream mobile design tool. I am not talking about simple photo editing jobs, more like serious sketching and prototyping. My favorite is Autodesk SketchBook Pro but there are other apps for serious digital artists.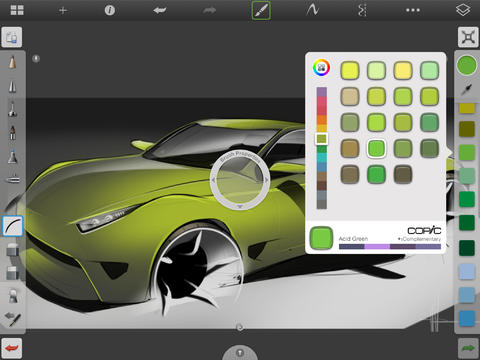 Source: Apple
Electronic musicians will also appreciate a larger iPad. FL Studio addicts will appreciate a bigger display area for complex techno and hiphop beat-making. The iPad is the weapon-of-choice of Ableton Live artists.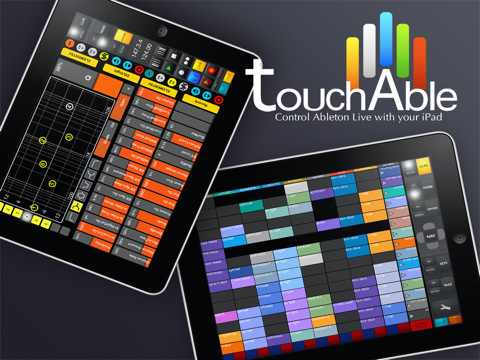 Military and medical professionals will find a stylus equipped bigger iPad Pro a good alternative to notebooks too. Apple has a lot of incentives to come up with a larger iPad to cater several high-margin sectors.
The iPad Pro can be a perfect test unit for Apple's upcoming A8 SoC. Apple picked Samsung again to produce A8 processor and I believe this chip is going to be inside the iPad Pro. Skeptics who keep saying that the iPad is not perfect for multi-tasking needs of Microsoft Office should check out YouTube and watch beatmakers and digital musicians using the humble iPad to create complex, multi-layer music compositions.
Conclusion
I say yes to iPad Pro. Yes to iPhablet. I'm saying NO to iWatch, no to set-top box, no to streaming music for 2014. Apple doesn't need to cave in to pressure to come up with new products/services just to satisfy a few critics. The company will do just fine this year by coming up with a bigger iPhone and a bigger iPad.
Tim Cook should just learn from Manny Pacquiao. Pacquiao was so good in boxing that he thought he could also be a good actor, TV host, pop singer, playboy, and politician. The lack of focus in boxing was the reason why Marquez knocked him out cold, most probably because Pacman was dreaming about his next music album's cover while he was fighting.
Focus, Tim Cook, please focus on where Apple is already the undisputed champion, high-margin tablets and smartphones. Apple will just do fine this year without mixing it up with Netflix and Pandora. AAPL is now my biggest bet, almost 20% of my U.S. portfolio. I dumped most of my INTC to buy more AAPL after Nadella's release of iPad for Office on March 27.
AAPL is super underpriced, most under-appreciated company. No other technology company can match its intrinsic strengths. Not Microsoft, not Intel, not Qualcomm, not IBM, not Google. Despite incurring paper losses for my old mistake in January, my AAPL position is no longer in the red.
Just check out this chart and see why I love Apple now. Basic math analysis shows Apple is the best bet for long-term value investors.

Disclosure: I am long AAPL. I wrote this article myself, and it expresses my own opinions. I am not receiving compensation for it (other than from Seeking Alpha). I have no business relationship with any company whose stock is mentioned in this article.