CREDIT CYCLE UPDATE - March 2014
BACKGROUND
In 1816, M. Carey stated in his "Essays on Banking" that:
Banks contributed to and significantly amplified commercial and financial crises because, rather than checking the spirit of over-trading, they fostered and extend it by discounting freely on demand.
This is a very nice way of stating they got greedy, and while that is the case with some, the aggregate practices and effects in turn cause more reputable lenders to engage in the same practices simply to stay competitive. Additionally, he stated that:
Then at the first sign of crisis they abruptly changed their practice and adopted a dramatically opposite stance and diminished their loans violently and rapidly.
This then forms the basis for my assumptions with regard to the credit cycle which are as follows:
Extension of bank credit increases the money supply. When consumers of easy credit overuse that credit, an "irrational" exuberance occurs which leads more and more borrowers to engage in irrational behavior, which is why…
Credit cycle tops are usually a bubble.
Competition within the financial system ultimately leads to bad banking practices.

The condition of bank regulation occurs on account of bad banking practices.

Higher volume translates into less creditworthy borrowers and higher risks.

The condition of bank de-regulation occurs on account of good bank practices and higher costs.
When de-regulation occurs, new entrants into the financial system differentiate themselves with lower costs and higher volume, forcing remaining market participants to engage in the same practices to ensure market participation.
The condition of bank regulation or deregulation is a lagging indicator.

The real estate market is the primary conduit through which the Credit Cycle impacts the economy.
MONEY SUPPLY
In examining where we are at with the money supply, I look to an economic measure known as M2. M2 as defined by the St. Louis Federal Reserve is:
M2 includes a broader set of financial assets held principally by households. M2 consists of M1 plus: (1) savings deposits (which include money market deposit accounts, or MMDAs); (2) small-denomination time deposits (time deposits in amounts of less than $100,000); and (3) balances in retail money market mutual funds (MMMFs). Seasonally adjusted M2 is computed by summing savings deposits, small-denomination time deposits, and retail MMMFs, each seasonally adjusted separately, and adding this result to seasonally adjusted M1.[2]
Taking a look at the following chart, you can see M2 as indicated on a SMSAR basis with NBER recession shading. What this chart demonstrates is the month-to-month annualized rate of change in the money supply. When the rates are increasing, the money supply is increasing on account of the extension of credit and sale of capital assets. When the rates are decreasing, the money supply is decreasing on account the constriction of credit and the acquisition of capital assets.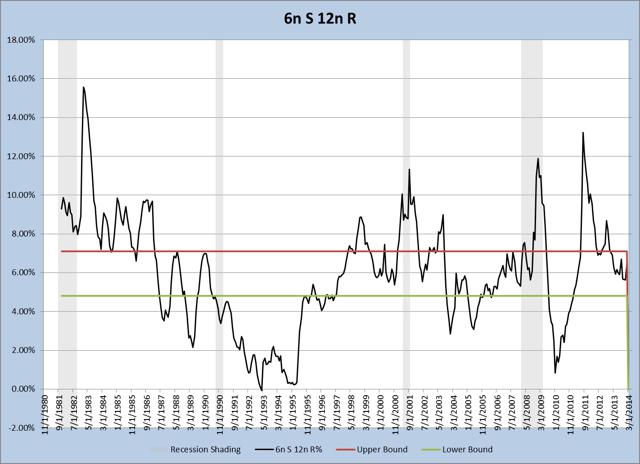 Figure 1 - M2 SMSAR Basis - Source: Northwest Trade Research / Board of Governors of the Federal Reserve System
By this observation, we can conclude that we are in a period where credit was being constrained and/or assets were being acquired, and we are either remaining in that environment or are in the very early stages of credit becoming more widely issued and utilized.
CREDIT SPREAD (CYCLE)
With M2 as our basis, and by adjusting M2 with other variables, I am able to generate the following chart which will be discussed further below: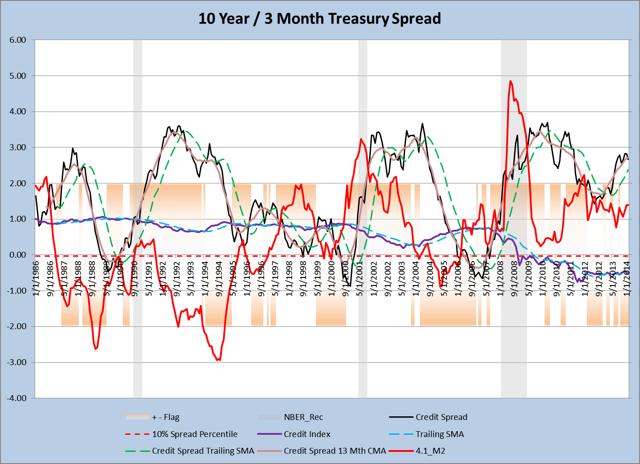 Figure 2 - Credit Cycle - Source: Northwest Trade Research / Board of Governors of the Federal Reserve System
Taking some time to discuss through the chart, the grey shading, "NBER_Rec" are indicators of recessions as determined by the National Bureau of Economic Research.
The black line indicates the interest rate spread between the 3 month and 10 year United States Treasury Securities. The pink line is the 13 period centered moving average of the black credit spread line. The green dashed line is the 12 period trailing moving average of the black credit spread line. When the green dashed line is above the pink line, it indicates the spread between the 3 month and 10 year is contracting. This could be on account of raising the lower rate of the 3 month treasury, lowering the higher rate of the ten year, or both. When the pink line is above the green dash line, the exact opposite in conditions and expectations is occurring. The red dashed line is the lower 10th percentile of credit spreads, and when the credit spread indicator falls into the 10th percentile range, it is generally a strong indicator that a recession is roughly 12 to 18 months away.
The outtake from this reading is that we are not presently producing a recession signal according to the credit spread of the 3 month and 10 year treasury. Additionally, we are in a state where the 3 month lower rate is expected to decrease, the 10 year higher rate is expected to increase, or both. Being that the 3 month is presently near zero, the reasonable expectation is for the 10 year treasury to increase.
The orange "+ - Flag" designation is based on the status of the Credit Index and Trailing SMA. The Credit Index is constructed with 11 debt instrument variables that are intended to demonstrate a composite index of the bond market. The Trailing SMA is a 12 period trailing moving average of the Credit Index. When the orange shading is above the center line, it indicates downward pressure on the credit spread. When the orange shading is below the center line, it indicates upward pressure on the credit spread.
When the "+ - Flag" changes and the change is sustained, it is typically a coincident indicator of a change in the cycle of the credit spread.
Presently, the "+ - Flag" is not indicating a change in the condition of the credit spread cycle, and therefore, an increase in the 10 year treasuries is to be expected.
Lastly, the red line is constructed, utilizing M2 and the other variables as previously mentioned. This line, typically leads the credit spread cycle directionally by roughly two years. I use an internal designation for this line and will hereafter refer to it as 4.1.
Looking at 4.1, we see a flat period from Jan. 2010 to Sept. 2010. This coincides with the credit spread between Jan. 2012 and Sept. 2012. 4.1 radically increased from Sept. 2010 for roughly 15 months before dropping off and entering into a period of horizontal volatility. 15 months from Sept. 2012 is roughly Jan. 2014. If the two year 4.1 to Credit Spread correlation continues, this is a red flag that the rate spread is going to contract, and we are going to enter a year and a half long period of rate volatility. It also shows that in the near term, we may even see a contraction in the rates, which means that if the shorter term treasuries are still controlled, the 10 year could come down.
RATE FORECASTS
If I adjust 4.1 forward in time, remove the effects of inflation and the 3 month treasuries, I generate the following forecast chart: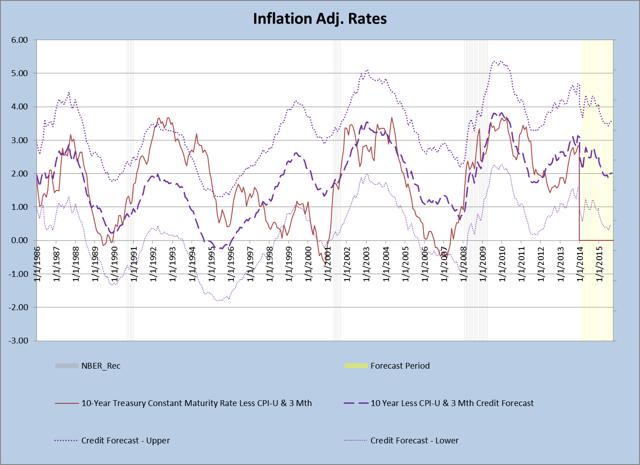 Figure 3 - Adj. Rate Forecast - Source: Northwest Trade Research / Board of Governors of the Federal Reserve System
This chart forecasts that the expected rate for the 10 year treasury over the next 24 months less the rate of the 3 month treasury and inflation is between 2% and 3%. With this forecast in hand, we can start to make some reasonable projections utilizing historical relationships of the different debt instruments.
For the period studied, the median inflation rate on a SMSAR basis was 2.79%. For my most recent forecast of inflation, see here. Inflation is expected by most professionals to be between 1% and 2%, with the Fed's stated target of 2%. My personal expectations are lower than these stated numerical forecasts on account of my consideration that inflation is going to remain near zero for the next year and possibly longer.
The median rate for the 3-month treasury above the inflation rate was 1.38%, or forecasted as 2.38% to 3.38% if the aforementioned inflation is forecasted correctly.
This implies a two year forecast on the 10 year treasuries is between 4.38% and 6.38%.
The current rate spread on the 3 month and 10 year is near 3%. As indicated above, the spread is expected to contract. Internally, I am projecting this contraction to occur late 2014 too early to mid-2015.
The median rate for Aaa Corporate Bonds above the 10 year treasury was 1.28%. Baa Corporate Bonds were 0.91% above the Aaa Bonds. Based on the other forecasted rates, Aaa Bonds are forecasted to be 5.66% to 7.66%. Baa Corporate Bonds are forecasted to be 6.57% to 8.57%
And lastly, the 30 year fixed mortgage rates were a median 1.61% above the 10 year treasuries. Based on the other forecast figures, this implies a forecast that the 30 year fixed mortgage rates could be 5.99% to 7.99%.
I plan to update and publish this forecast monthly, time and resources permitting.
SECURITIES IMPACTED
The movement of interest rates in any direction will impact supply and demand considerations for nearly all industries. Of immediate relevance is the impact on the residential housing market with specific consideration for mortgage originators, mortgage services, title insurance grantors, hazard insurance carriers, and the supply and demand of rental housing in lieu of home ownership. Additionally, the existing demand and supply for housing stock can be impacted, and thereby, impact all players in both the new construction and remodeling industries. These industries include steel manufacturers, copper producers, concrete & bitumen producers, lumber producers, paint and coating producers, and misc. synthetic coating producers.
The list of participants in each of these industries is large, however, I have isolated three of the largest public participants according to market cap for each respective industry and list them as follows:
Mortgage Issuers / Originators
Wells Fargo & Company (NYSE:WFC)
Bank of America Corporation (NYSE:BAC)
JPMorgan Chase & Co. (NYSE:JPM)
Mortgage Investors / Servicers
Federal National Mortgage Association (OTCQB:FNMA)
Federal Home Loan Mortgage Corporation (OTCQB:FMCC)
Ocwen Financial Corp. (NYSE:OCN)
Title Insurance
Fidelity National Financial (NYSE:FNF)
Assured Guaranty Ltd (NYSE:AGO)
Ambac Financial Group (NASDAQ:AMBC)
Property Insurance
American International Group (NYSE:AIG)
The Travelers Companies, Inc. (NYSE:TRV)
Berkshire Hathaway Inc. (BRK-A)
Real Estate Investment Trusts (Multi-Family Residential)
Equity Residential (NYSE:EQR)
Avalonbay Communities Inc. (NYSE:AVB)
Camden Property Trust (NYSE:CPT)
Residential Contractors
Omitted
Residential Construction Materials
Steel
ArcelorMittal (NYSE:MT)
United States Steel Corp. (NYSE:X)
Nucor Corporation (NYSE:NUE)
Concrete / Gypsum / Bitumen
CRH plc (NYSE:CRH)
Vulcan Materials Company (NYSE:VMC)
MDU Resources Group, Inc. (NYSE:MDU)
Copper
Freeport-McMoRan Copper & Gold Inc. (NYSE:FCX)
BHP Billiton (NYSE:BHP)
Southern Copper Corporation (NYSE:SCCO)
Lumber
Weyerhaeuser Co. (NYSE:WY)
Louisiana-Pacific Corp. (NYSE:LPX)
Plum Creek Timber Co. Inc. (NYSE:PCL)
Paint & Coatings
PPG Industries Inc. (NYSE:PPG)
The Sherwin-Williams Company (NYSE:SHW)
E. I. du Pont de Nemours and Company (NYSE:DD)
Adhesives / Admixtures / Insulation / Weather Proofing / Misc. Synthetic Building Products
The Dow Chemical Company (NYSE:DOW)
3M Company (NYSE:MMM)
BASF SE (OTCQX:BASFY)
TERMS OF USE
These terms of use govern your use of our publications (publications and media are use synonymously) that we may provide to you through our web-domains, publications (both offline and online), and various communication tools, including email, message boards, and third-party content delivery methods such as through mobile applications accessed through any various medium or device now known or that could be developed.
Northwest Trade Research LLC is a publisher. As a publisher, we are in the business of making information available to the general public through the delivery (and/or publication) of media. By using any of our media, you agree to comply with these terms of use. If you do not agree to the terms and conditions contained in the terms of use, you agree not to use our media, and we do not consent to provide you with access to our media.
We reserve the right at any time to change the terms and conditions of our terms of use in addition to changing the formatting, structure, availability and or eliminating or discontinuing any of our media at any time and for any reason. We reserve the right to offer our media according to our own deadlines which may or may not be relevant to the material published or be advantageous or disadvantageous to market conditions and can change at any time without notice and for any reason.
You may access, use, and download the content of our media solely for your personal, noncommercial, and entertainment use.
You understand that data utilized in research is supplied by sources believed to be reliable, and that the calculations therein are made using such data, and that: (1) such calculations are not guaranteed by these sources, and (2) the information provided may not be complete, and (3) Past performance, even if statistically significant, is not an indication or guaranty of future results.
You understand that no media published constitutes a recommendation that any particular financial instrument, portfolio, transaction, or strategy, is suitable for any specific person or entity at any time or for any reason. You further understand that none of the creators, providers, or promoters of our media will advise you personally concerning the nature, potential, value or suitability of any particular financial instrument, portfolio, transaction, or strategy or any other matter. Accordingly, do not attempt to seek personalized investment advice directly or indirectly through comments, message boards, or any other medium of exchange. To the extent any of the media published may be deemed to be investment advice, such information is impersonal, anecdotal, and not tailored to the investment needs of any specific person or entity.
Before buying or selling any financial instrument or derivative, you should consult with a qualified broker or other financial professional.
You understand and agree that, from time to time, we may have long, or short positions in, or buy or sell the financial instruments, or derivatives thereof, of companies or asset classes mentioned in respective media and may take positions inconsistent with the views expressed, both for current and past media publications.
From time to time, reference may be made in our media to prior published media. These references may be selective, may reference only a portion of an article or recommendation, and may not to be current. The media (past, current, and future) may contain contradictory opinions from time to time regarding financial instruments mentioned. We reserve the right to change our opinion. As markets change continuously, previously published information and data may not be current and should not be relied upon and that past results are not indicative of future performance.
Our media, including without limitation third-party content, is provided "as is" without representations or warranties of any kind, either express or implied. To the fullest extent permissible pursuant to applicable law, Northwest Trade Research LLC disclaims all warranties, express, implied or statutory, including, but not limited to, implied warranties of title, non-infringement, merchantability, and fitness for a particular purpose or use, and all warranties relating to the adequacy, accuracy, timeliness or completeness of any information available through the use of our media. No opinion, advice, or statement of Northwest Trade Research LLC or its affiliates, suppliers, agents, members, or visitors, whether made on our web-site(s), through our media, or otherwise, shall create any warranty or be construed as financial advice.
All of our publications are produced and provided in good faith, however, a possibility exists that the content of our publications could include inaccuracies or errors, therefore, you expressly agree by your use of our publications that the content contained is anecdotal and solely at your own risk.
DATA SOURCES
Federal Reserve Bank of New York
Federal Reserve Bank of Cleveland
Federal Reserve Bank of Philadelphia
Board of Governors, Federal Reserve System
National Bureau Economic Research
U.S. Department of Commerce: Census Bureau
U.S. Department of Labor: Bureau of Labor Statistics
2 research.stlouisfed.org/fred2/series/M2/
Disclosure: I am long DD, EQR. I wrote this article myself, and it expresses my own opinions. I am not receiving compensation for it (other than from Seeking Alpha). I have no business relationship with any company whose stock is mentioned in this article.